See the main page of Tour de Sol 2006 Photos at http://www.AutoAuditorium.com/TdS_Reports_2006/photos.html
Unless otherwise noted, these all photos were taken by and Copyright 2006 to John Helwig.
---
Hymotion
Can a Prius be turned into a Plug-In Prius in two hours?
---
It just might be possible.

---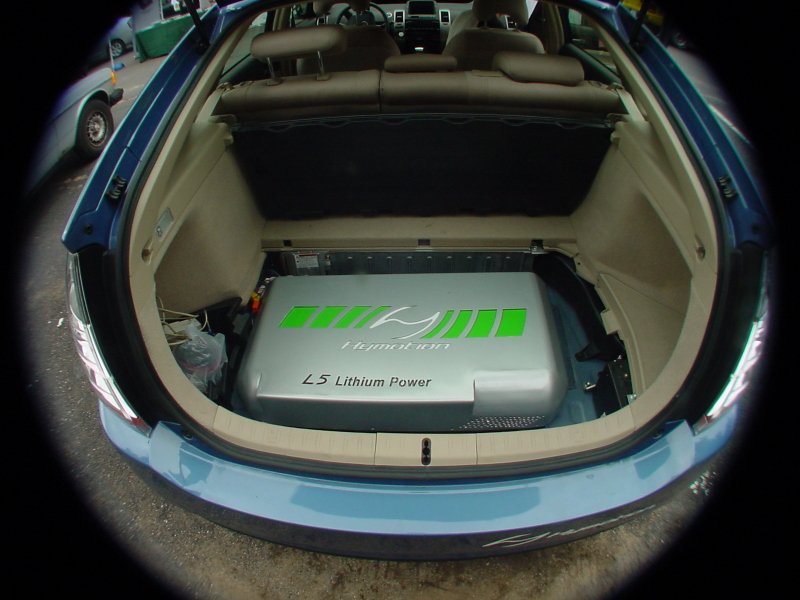 The all-in-one unit fits neatly in the spare tire well and storage area under the rear deck cover.

---