See the main page of Tour de Sol 2005 Photos at http://www.AutoAuditorium.com/TdS_Reports_2005/photos.html
Unless otherwise noted, these all photos were taken by and Copyright 2005 to John Helwig.
---
West Philadelphia High School, "Hybrid Attack"

Vehicle Name: Hybrid Attack
Vehicle Number: 2
Team Name: West Philly EV Team (High School)
State: Pennsylvania
HEV: kit car conversion, Biodiesel + Battery PbA


The West Philadelphia High School Electric Vehicle Team is returning for its fifth Tour de Sol. This years vehicle, named "The Hybrid Attack", has been a two year project. This hybrid "super-car" has over 300 hp and achieves more than 50 mpg. The front wheels are driven by an AC propulsion electric motor and the rear wheels are driven by a Volkswagen TDi burning biodiesel.
---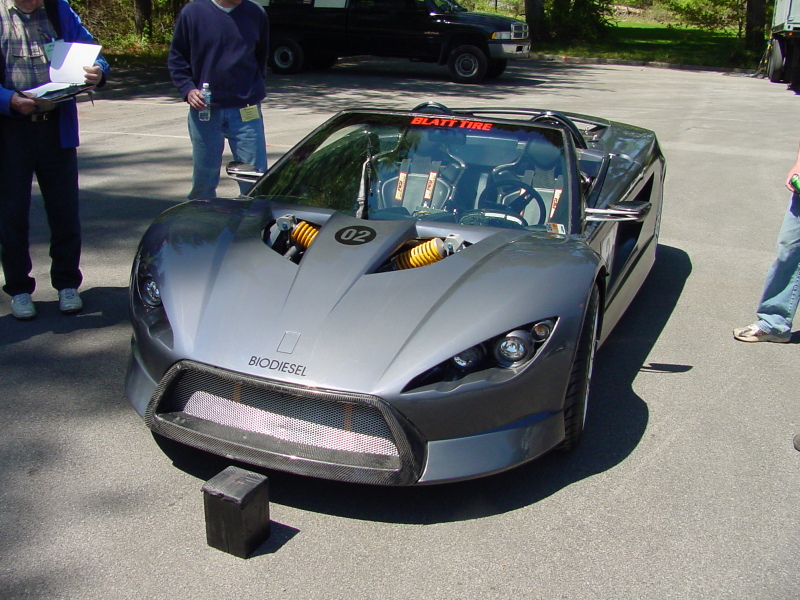 A car that turns heads.

---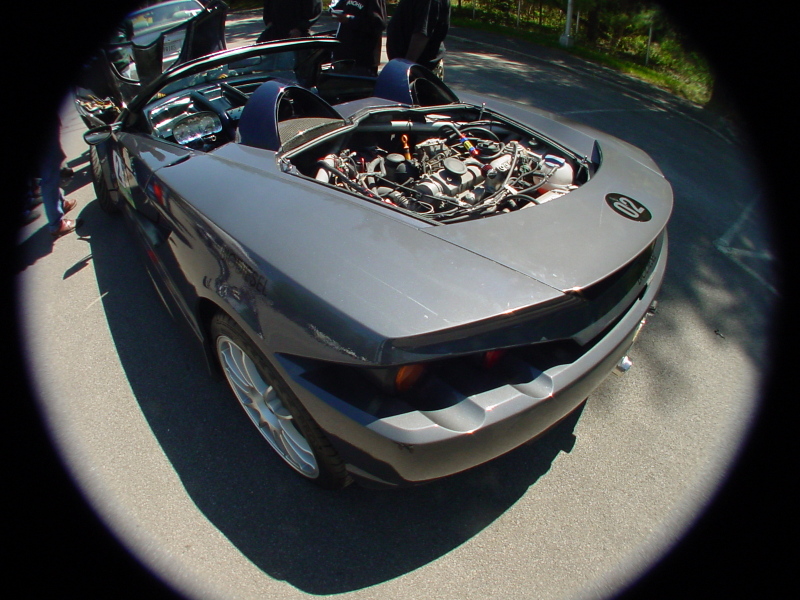 A view of the engine.

---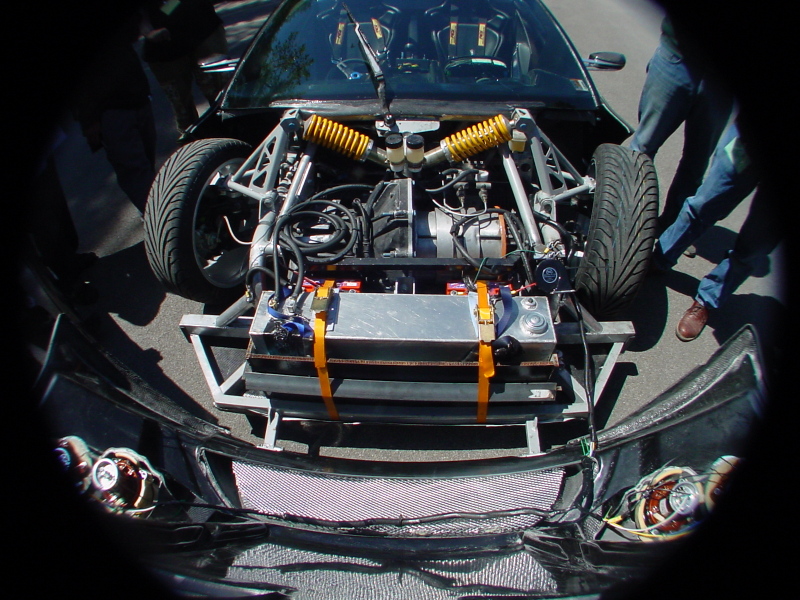 We're looking over the hood, which is tilted forward, at the shocks and springs (yellow), the transmission (left) and motor forward of them, and the motor controller at the font.

---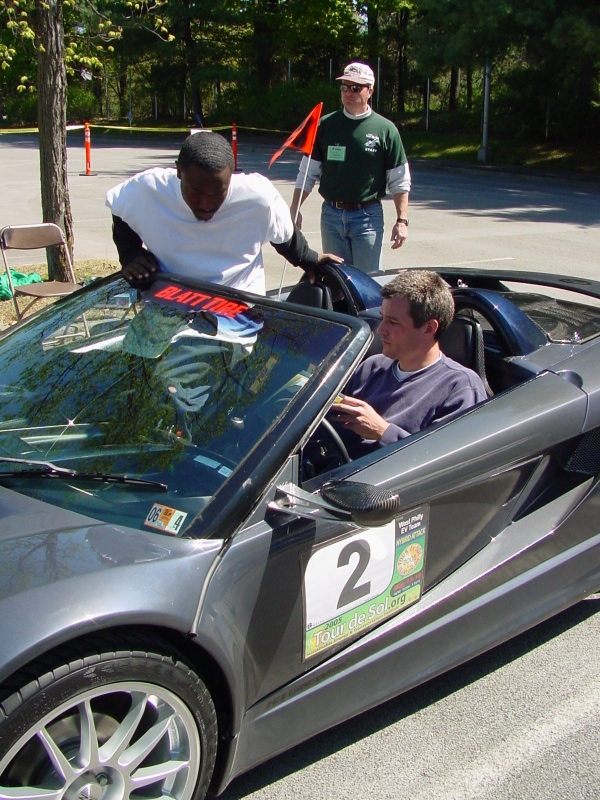 Simon Hauger in the driver's seat.

---