See the main page of Tour de Sol 2004 Photos at http://www.AutoAuditorium.com/TdS_Reports_2004/photos.html
Unless otherwise noted, these all photos were taken by and Copyright 2004 to John Helwig.
---
#45, The Lorax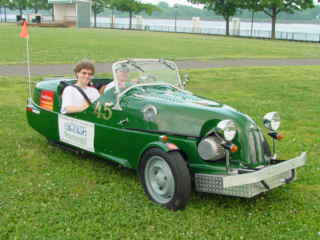 Ready for a pleasant drive around the Burlington Festival site.

---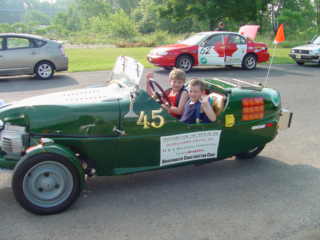 A little young to be driving, don't you think?

---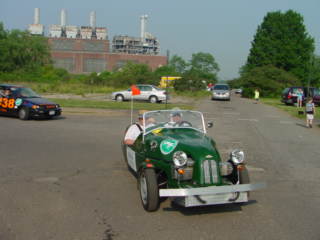 Somehow I keep hearing the opening theme from "The Prisoner".

---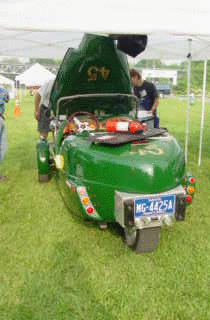 Rear view. Just one wide tire.

---