See the main page of Tour de Sol 2003 Photos at http://www.AutoAuditorium.com/TdS_Reports_2003/photos.html
Unless otherwise noted, these all photos were taken by and Copyright 2003 to John Helwig.
---
Hybrid Hippo, #22
Just remember, as you look at these pictures, that this vehicle started life as a Jeep Wrangler.
---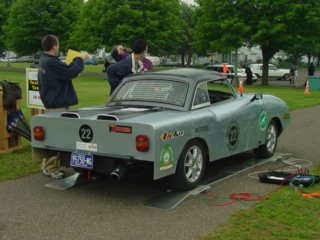 Checking the total weight and weight distribution during technical testing.

---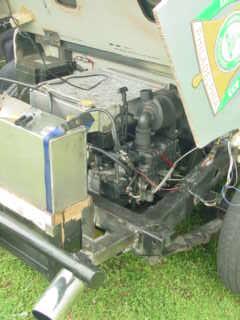 Left to right, the fuel tank, the controller and the engine.

---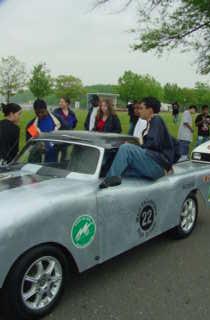 "What did we forget? Oh, right! A door!" Notice the single windshield wiper above the windshield.

---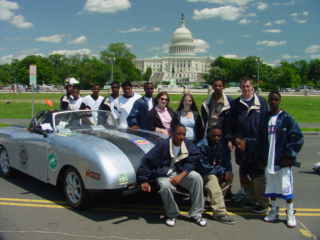 The West Philly team.

---