See the main page of Tour de Sol 2008 Photos at http://www.AutoAuditorium.com/TdS_Reports_2008/photos.html

Jerry Asher on his 50 state Plug-In Hybrid Tour
Jerry Asher, a member and officer of the Electric Vehicle Association of Greater Washington, DC, stopped at the 21CAC as part of his plan to visit the capitals of all 50 states in his plug-in hybrid Prius.
His web site is www.phev3a.com , "Plugin Hybrid Electric Vehicle All Around America".
---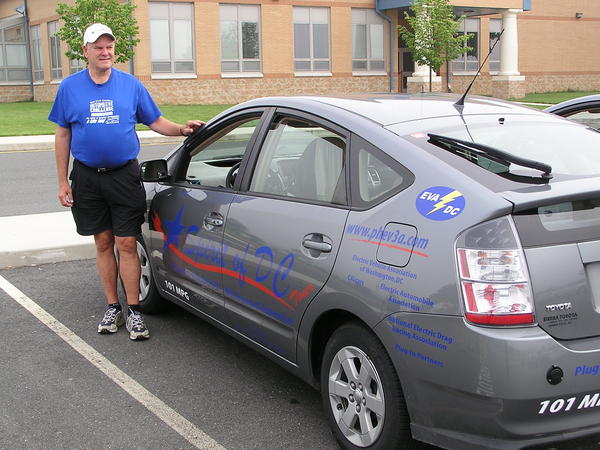 Jerry's car was one of two plug-in hybrids that competed in the Drive to the River event on Saturday.

---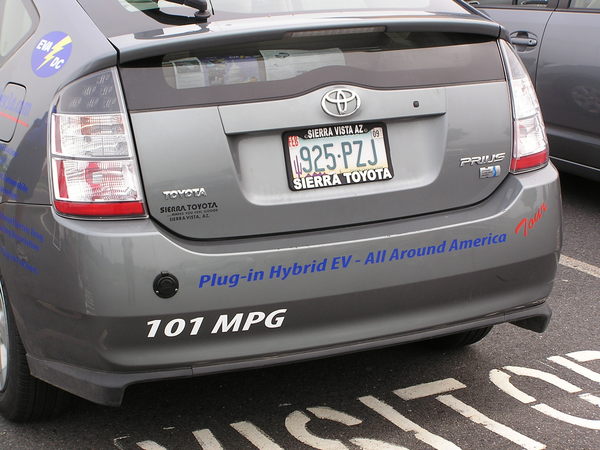 The black circular cover on the bumper protects the 120 Vac plug used for recharging the long-range battery pack from the weather. Except for that, and the signage, you would never know!

---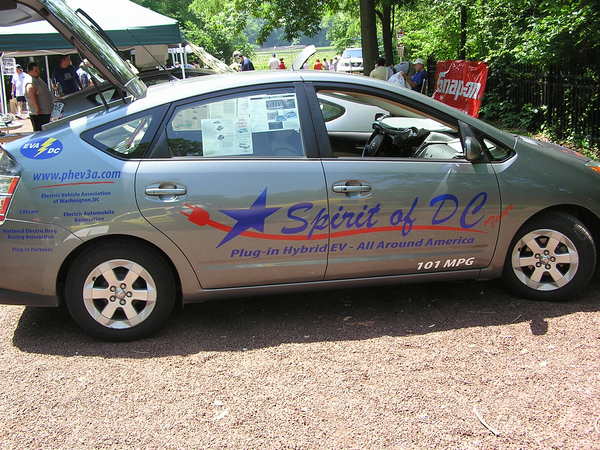 More signage.

---
The battery pack used for extended range sits in the space usually occupied by the Prius' tool tray.

---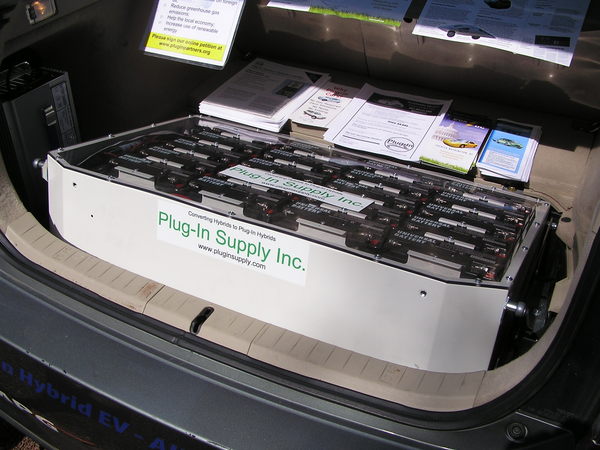 The range pack can be lifted with the assistance of a pair of gas lift cylinders.

---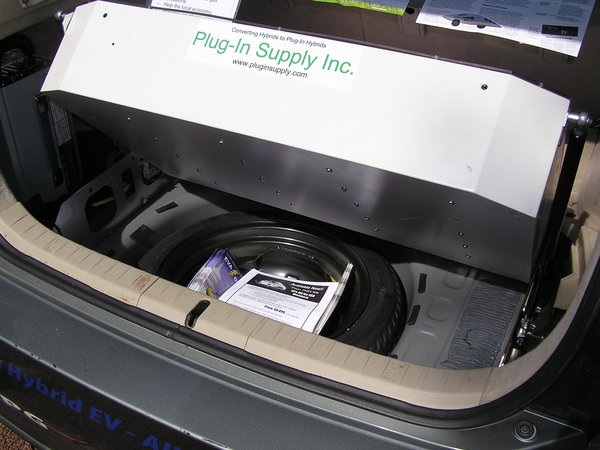 In one of the plug-in Prius prototypes I saw the pack occupied the spare tire well. This one does not.

---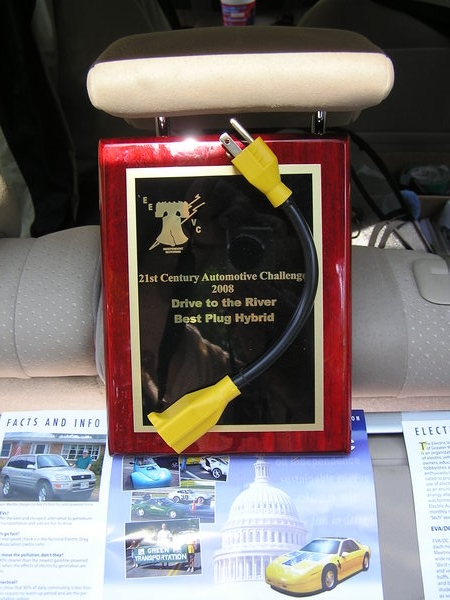 ---