See the main page of Tour de Sol 2008 Photos at http://www.AutoAuditorium.com/TdS_Reports_2008/photos.html
Unless otherwise noted, these all photos were taken by and Copyright 2008 to Mike Bianchi.
---
Allan Arrison's "Voltswagon"
This Voltswagon pickup truck was at last year's 21CAC, but then it was all white and had a different controller. It is still one of, if not the, cleanest conversions I have ever seen.
The car is Allan's 20-miles-per-day go-to-work car. "It will go 40 to 50 miles with room to spare."
---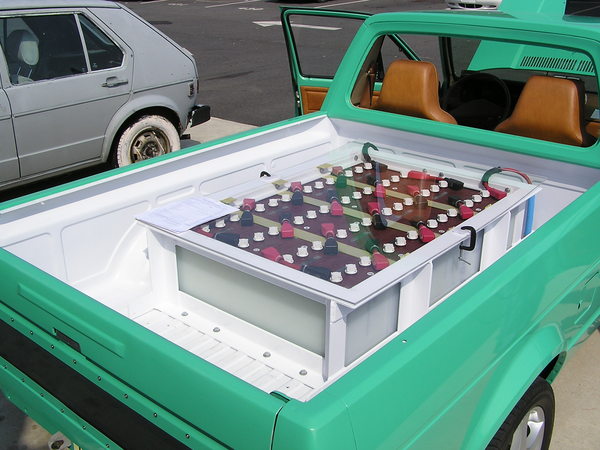 The 16 6-Volt batteries in the bed of the pickup. There is a Zivan charger at home and a Rusco charger for opportunity charging on the road.

---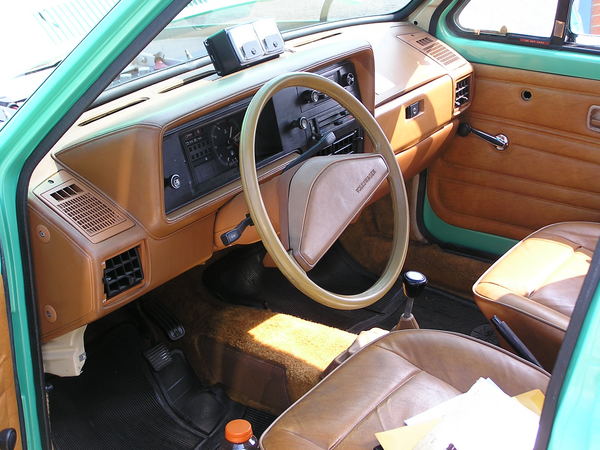 A pair of Volt and Ampere meters on the dash are the only evidence of the electric nature of the car.

---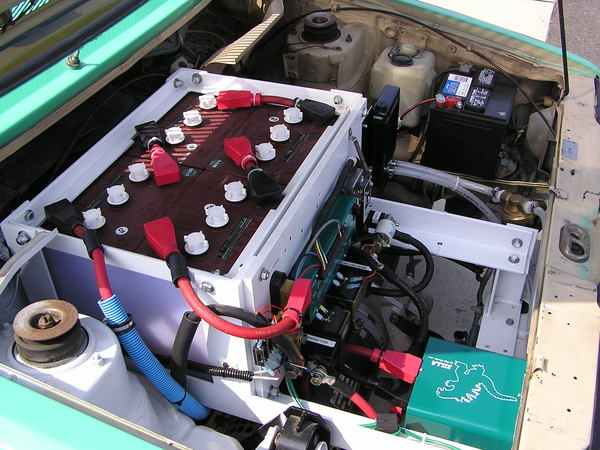 The green box in the lower right of this picture is the new Zilla controller. It is water cooled by the small black radiator with the two white tubes connected to the bottom. You can see the pump in one of the tubes.

---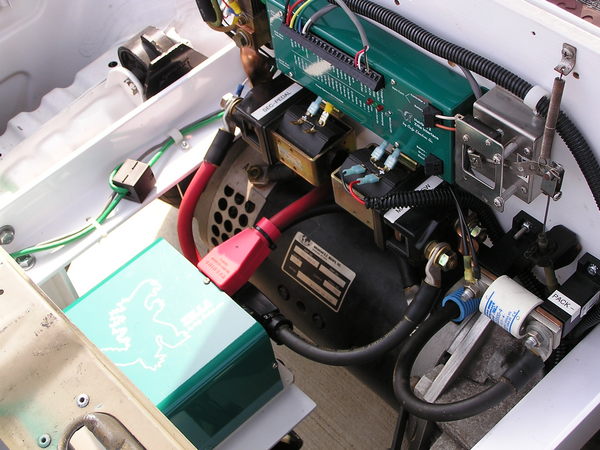 This shot of the Advanced DC motor, Zilla controller, and "Hairball" controller interface. The Hairball, the brains of the controller, is separate and communicates with the the Zilla with a RJ-45 cable (green strapped to the bracing bar). This means all the low-voltage and low-current cabling can be kept separate from the high-voltage and high-current cables.

It is just another example of how clean this conversion is. You can practically read the schematic off the wiring.

---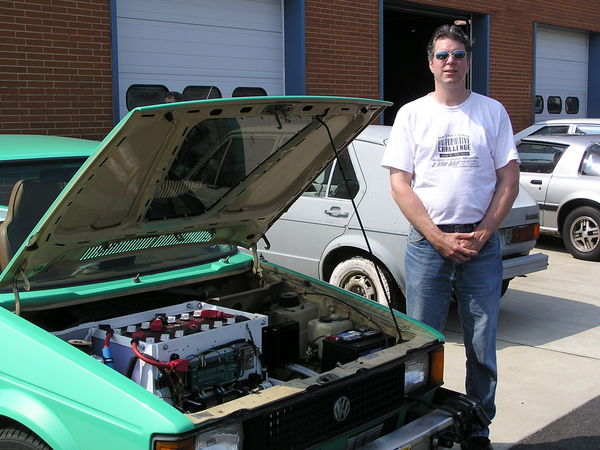 Allan and "Voltswagon".

There is a plastic "window" that lets you see the components without having to lift the hood.

"I want to make it a public relations platform to show what can be done with electric cars." Someday Allan plans to have a button on the car that, when pressed, will play an explanation and light the various components under the hood and in the battery box. "The car will speak for itself."

---