See the main page of Tour de Sol 2007 Photos at http://www.AutoAuditorium.com/TdS_Reports_2007/photos.html
Unless otherwise noted, these all photos were taken by and Copyright 2007 to John Helwig.
---
West Philadelphia High School "K1 Attack"
This car has turned heads since the first time it showed up at the Tour de Sol in 2004. But since we last saw it the high school team has given it a snazzy paint job that makes it stand out even more!
---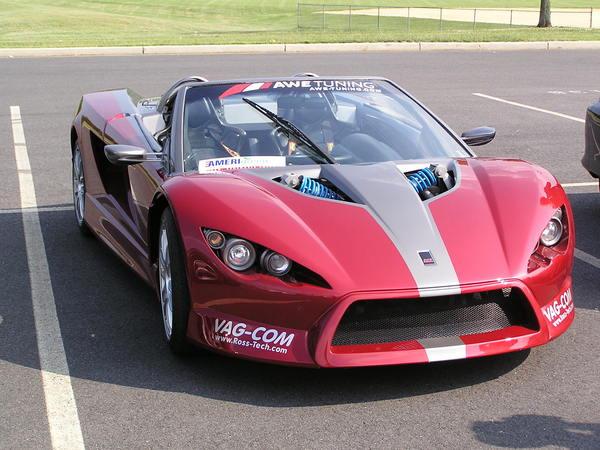 The front end of the car is virtually empty. The original plan was to make the "Attack" a hybrid, with electric drive in the front and biodiesel engine in the back. The engine is there, but all the electric components are removed. Maybe someday ...

---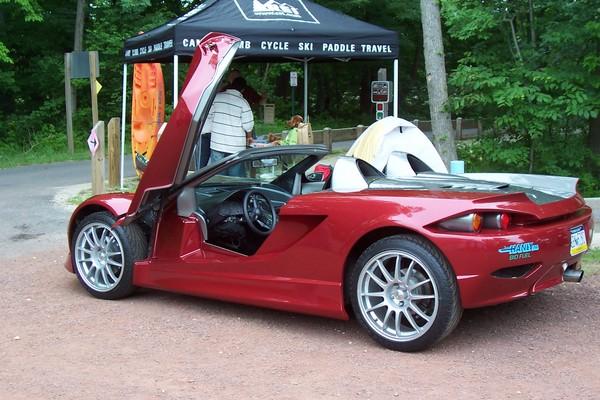 With the driver door up, you can get a hint of where some of the batteries will eventually go. The channels below both doors have lots of room for batteries.

---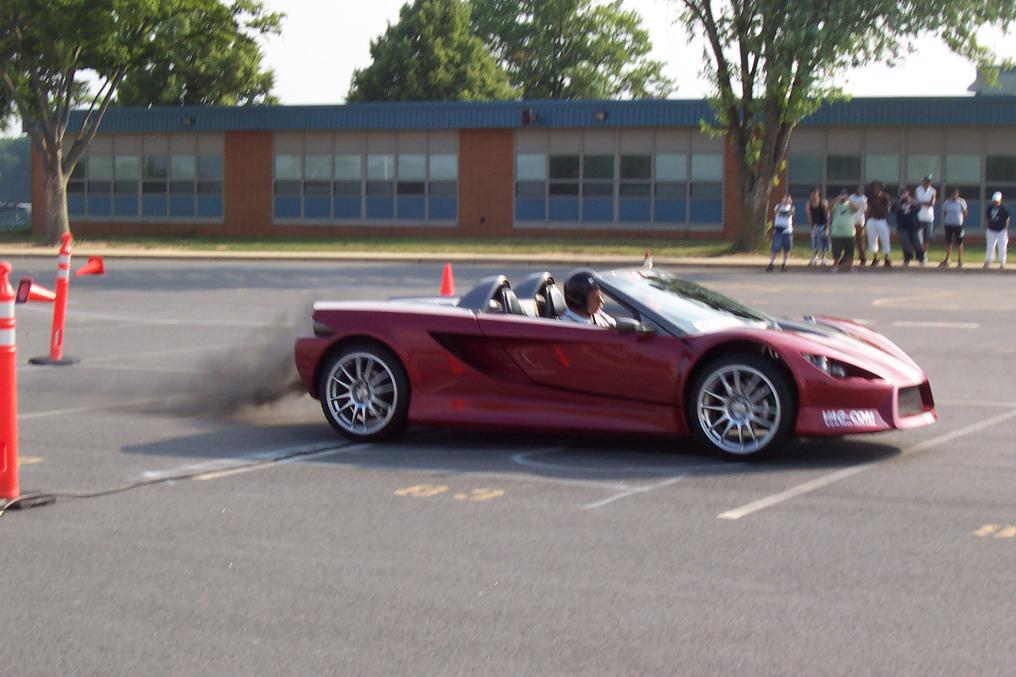 At the start of one of the Attack's Autocross runs, that black plume shows that just stomping on the accelerator is not the best way to accelerate. That is just unburnt fuel, even if it is "green" biodiesel. Even so, the Attack won the Autocross.

---