See the main page of Tour de Sol 2007 Photos at http://www.AutoAuditorium.com/TdS_Reports_2007/photos.html
Unless otherwise noted, these all photos were taken by and Copyright 2007 to John Helwig.
---
Lorax Photos
#12 Lorax Methacton Electric Car Club Methacton High School Norristown, PA The Lorax is named after Dr. Suess's character whose mission was to educate people about the environment. The Methacton Electric Car Club educates the public about alternative energy sources one person at a time at our school, during field trips to nearby schools and at summer camps. It started as a 1999 "Lomax" kit car conversion built by John Murphy and later donated to the high school. http://MethactonECC.org
---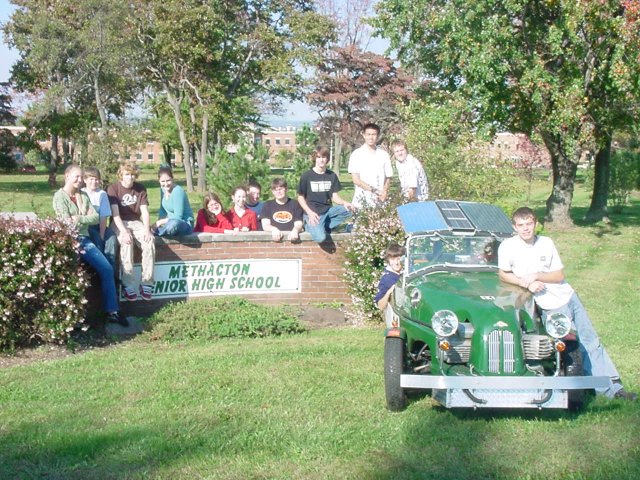 The team photo from their web page.

---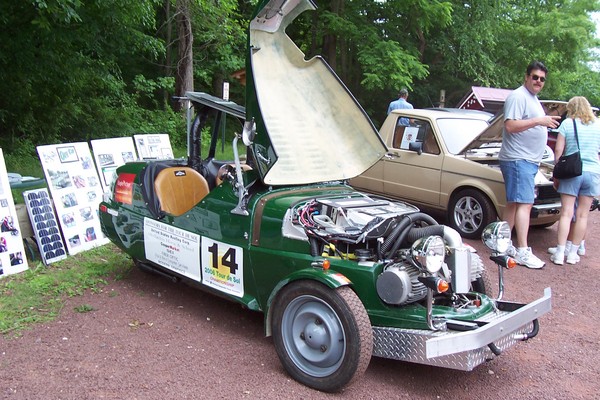 Front view with the hood up. The cylinders with fins are the two motors. The diamond-plate box below the bumper holds some of the batteries.

---
Rear view.

---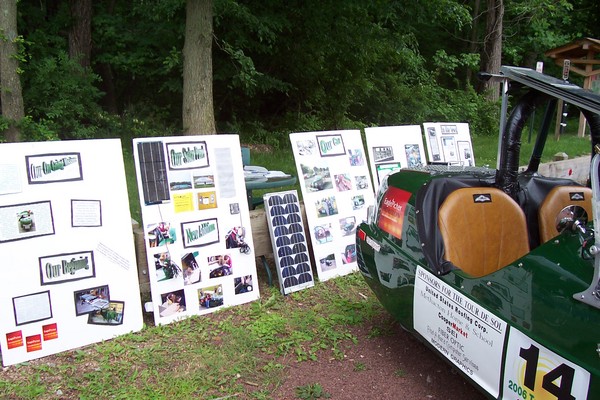 Signage explains the different aspects of the vehicle to the public. The panel with 18 half-circles are solar cells.

---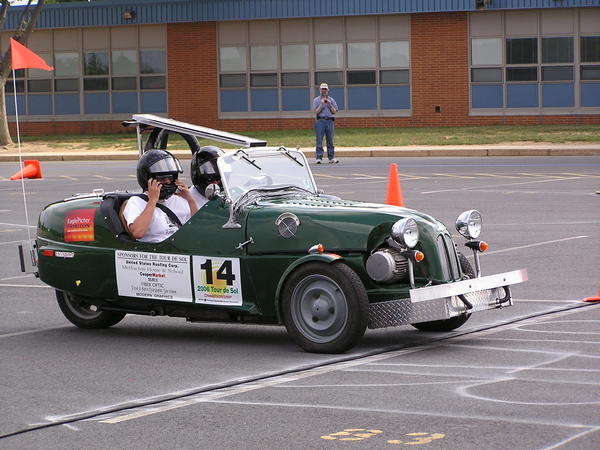 Ready to start the autocross.

---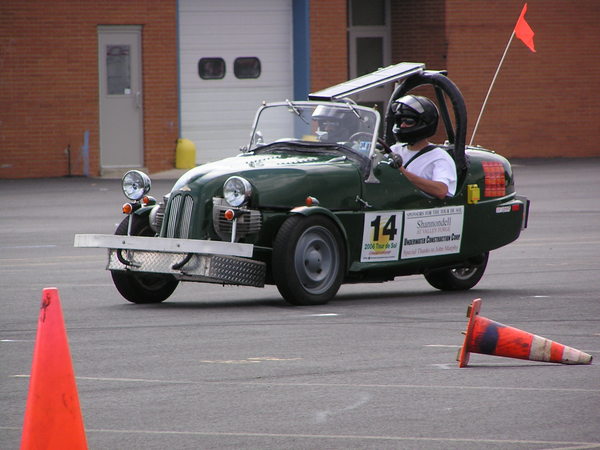 Half-way through the autocross.

---