See the main page of Tour de Sol 2007 Photos at http://www.AutoAuditorium.com/TdS_Reports_2007/photos.html
Unless otherwise noted, these all photos were taken by and Copyright 2007 to John Helwig.
---
Woodstock Photos
"Woodstock", named after the Snoopy's little yellow bird friend, is from the Saint Marks School EV Club in Southborough Massachusetts. In past years one of their claims-to-fame was that they got all their energy from "clean" sources, namely the solar panels on the truck plus the Kansas wind and Evergreen solar power they purchased from the grid. Now they are collecting wind power when they are parked, also.
---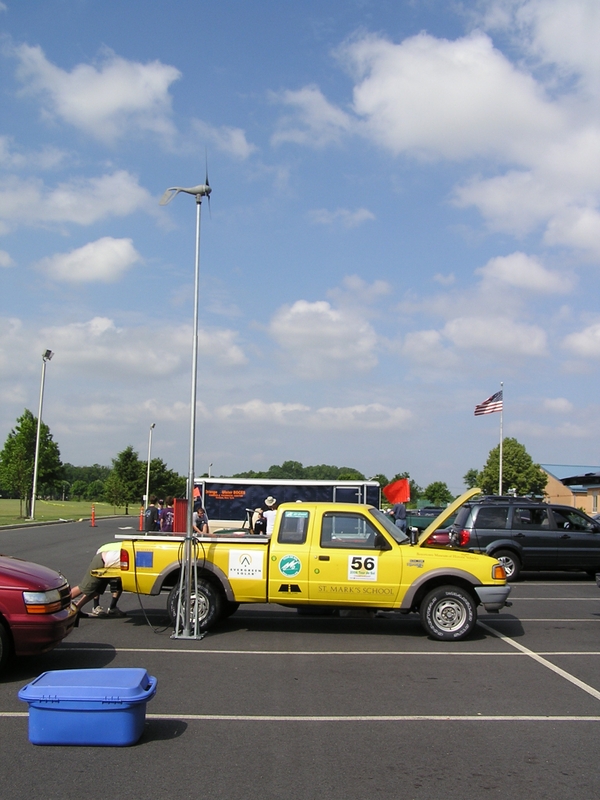 Here is Woodstock in charging mode. There is 300 watts of solar panels over the cargo bed, plus the generator.

---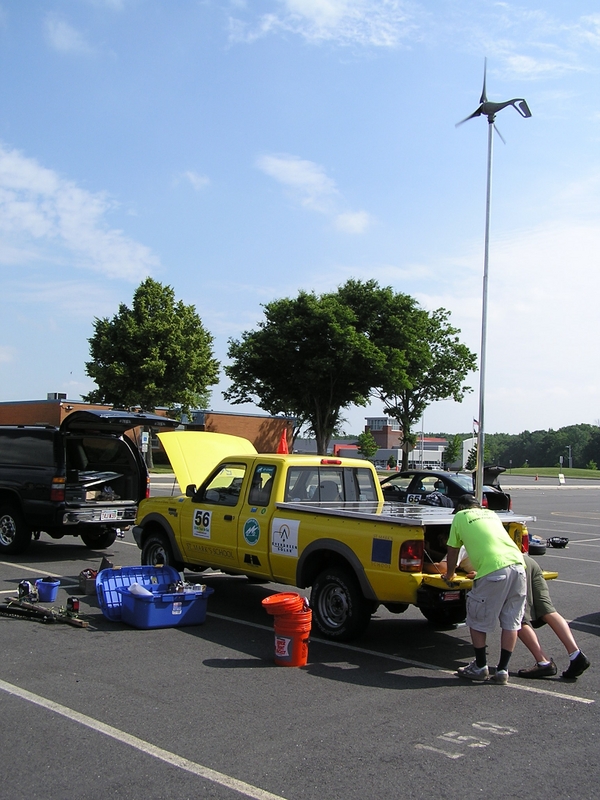 Another view. The wind generator is plugged into one of six taps into the battery pack, accessed through the trunk.

---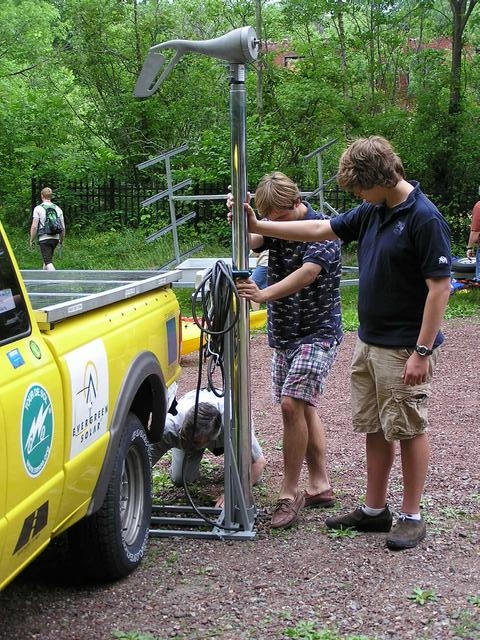 Here they are setting up the wind generator at the Burlington County Earth Fair.

---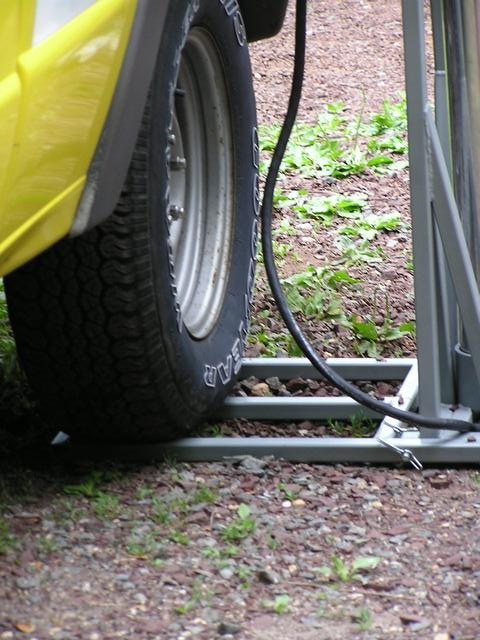 Rolling a wheel over the welded frame firmly anchors the wind generator stand.

---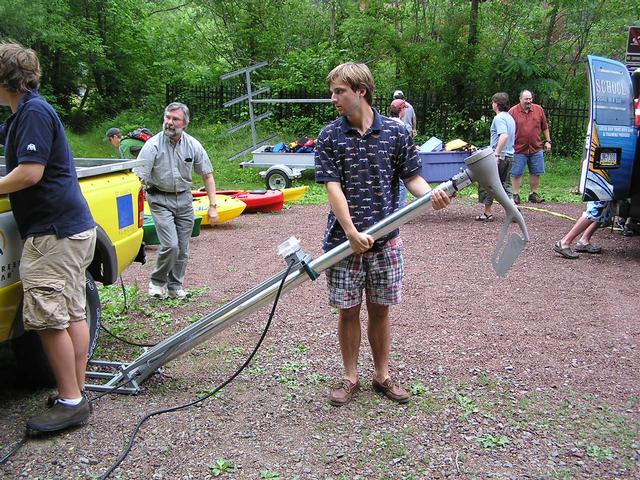 Then pulling a couple of lock pins allows the stand to be angled so as to attach the propeller and raise the telescoping tubes. It is then rotated into the vertical position and the lock pins reinserted. The box with the wire coming out has a toggle switch to apply brake the generator if the wind gets too strong.

---