See the main page of Tour de Sol 2006 Photos at http://www.AutoAuditorium.com/TdS_Reports_2006/photos.html
Unless otherwise noted, these all photos were taken by and Copyright 2006 to John Helwig.
---
Drew and Barbara Gillett
Looooong time volunteers at the Tour de Sol, Barabara and Drew are often behind the scenes. This year they took one of the first-place prizes in the Monte-Carlo Style Fuel Efficiency Rally.
---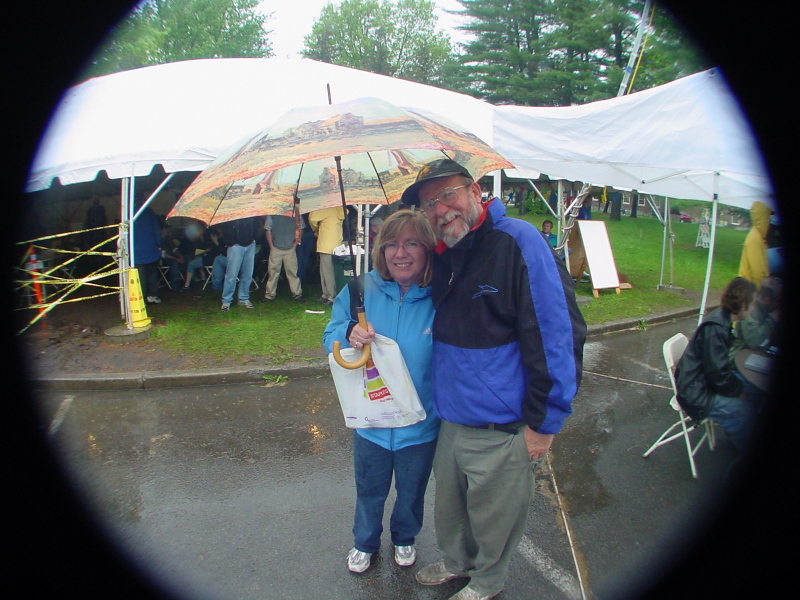 This should have been their moment in the sun, but ...

---