See the main page of Tour de Sol 2006 Photos at http://www.AutoAuditorium.com/TdS_Reports_2006/photos.html
Unless otherwise noted, these all photos were taken by and Copyright 2006 to John Helwig.
---
Honda FCX
Last year the Honda FCX's were newly leased to New York State. Now they have accumulated a year of experience.
---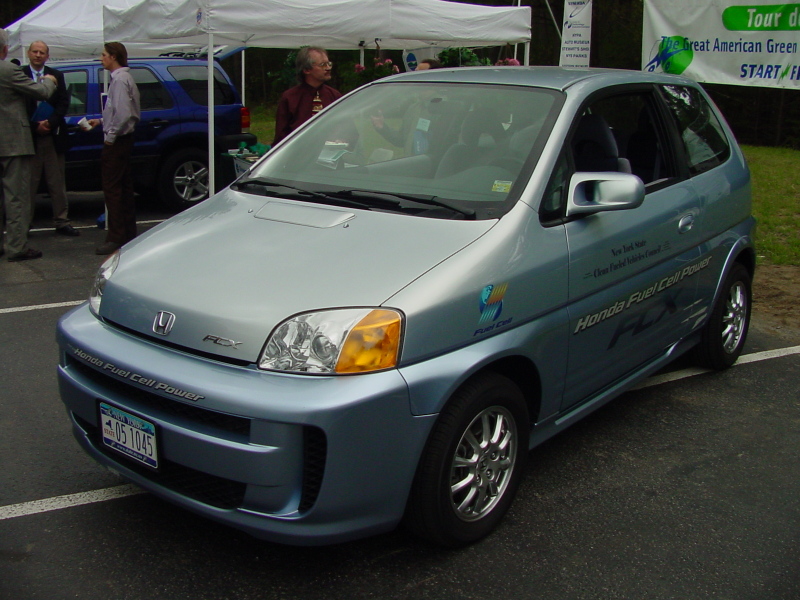 Honda's Fuel Cell powered FCX.

---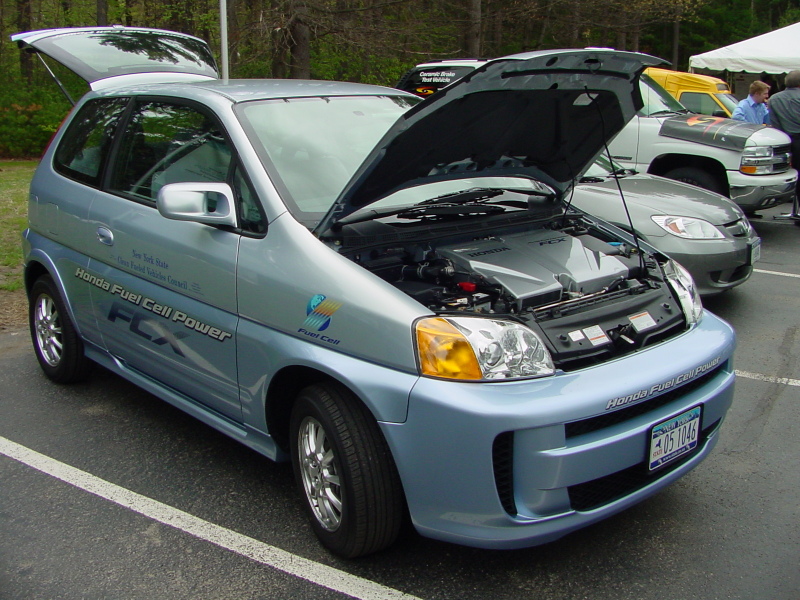 Opened up for inspection. Note the hole in the side view mirror; I wonder why?

---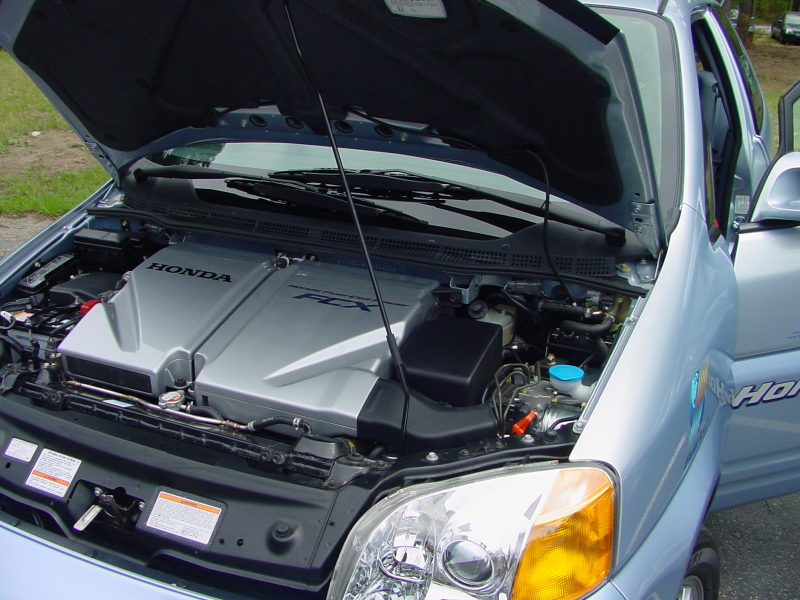 Under the hood.

---