See the main page of Tour de Sol 2006 Photos at http://www.AutoAuditorium.com/TdS_Reports_2006/photos.html
Unless otherwise noted, these all photos were taken by and Copyright 2006 to John Helwig.
---
Attack
This sharp looking car is the latest in a long line of Tour de Sol entries.
---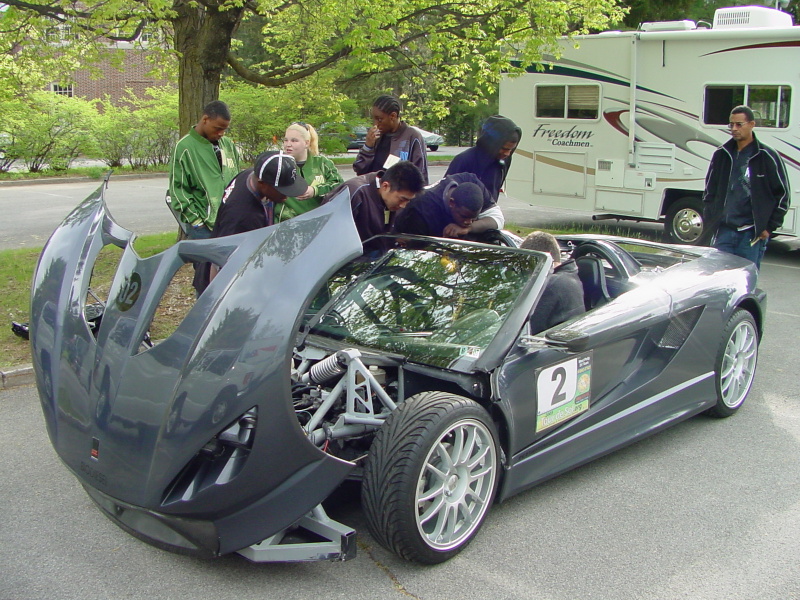 Definitely a car that turns heads.

---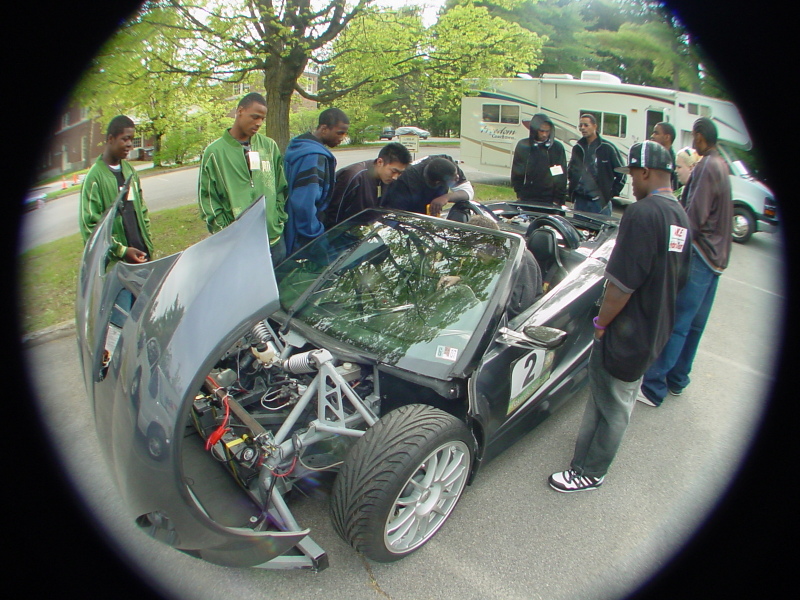 The original plan was to have the front wheels driven by the electric half of the hybrid. Maybe next year.

---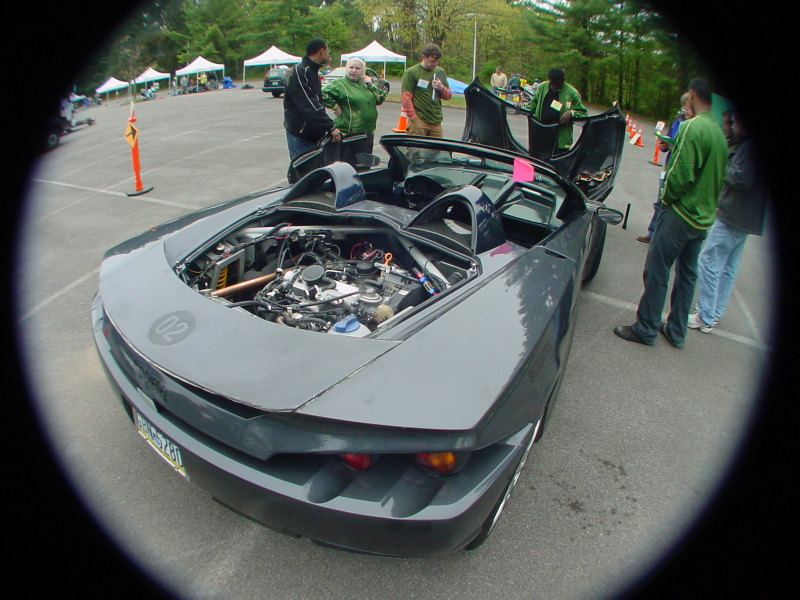 The B100 biodiesel engine drives the rear wheels.

---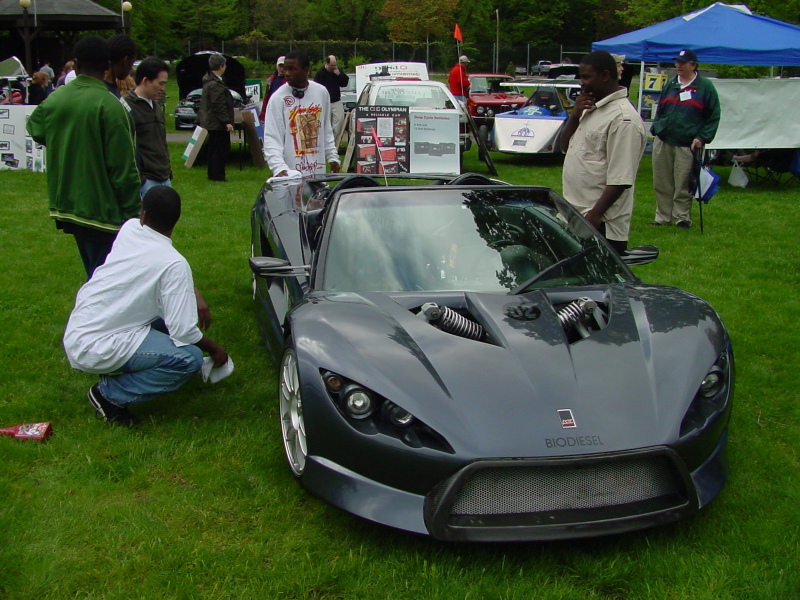 On display at the Saratoga Automobile Museum's Spring Auto Show.

---