See the main page of Tour de Sol 2006 Photos at http://www.AutoAuditorium.com/TdS_Reports_2006/photos.html
Unless otherwise noted, these all photos were taken by and Copyright 2006 to John Helwig.
---
Miles Automotive ZX40
A simple, practical battery electric vehicle for neighborhood and off-road use.
---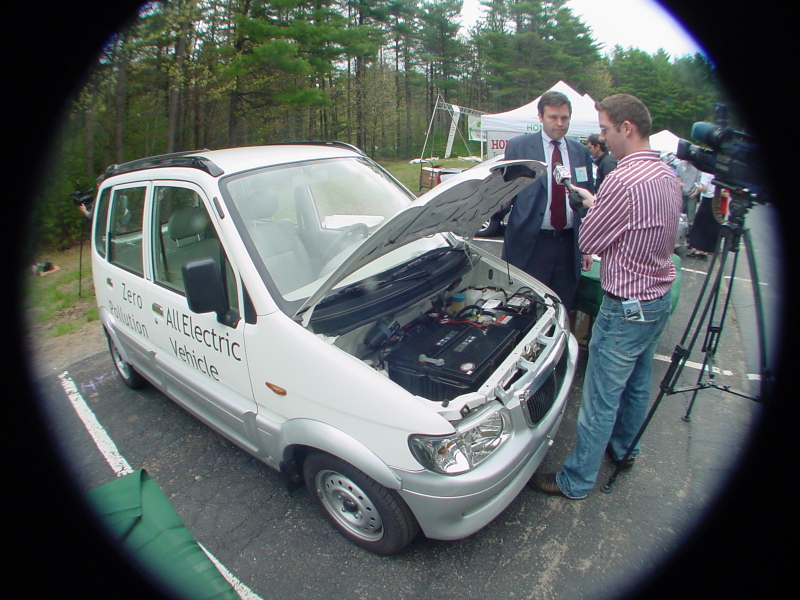 Under the hood is not very crowded.

---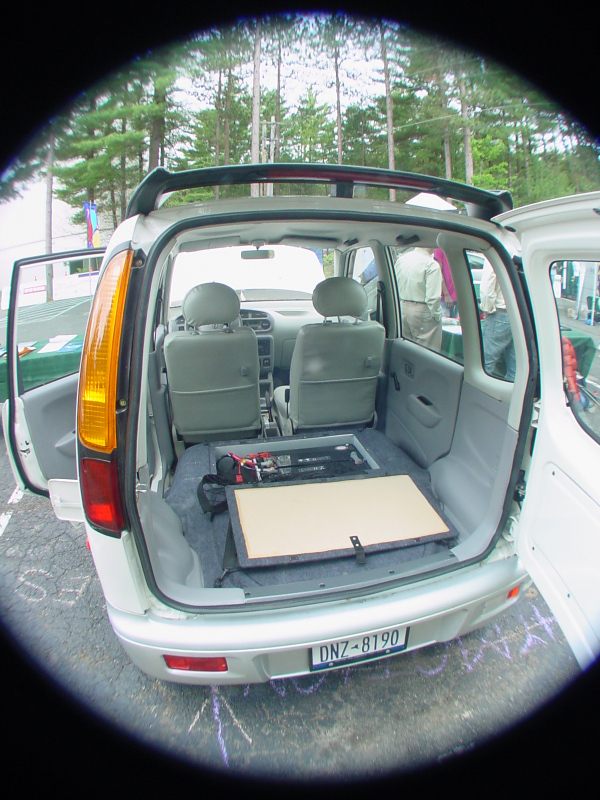 The rear batteries hide below the floor.

---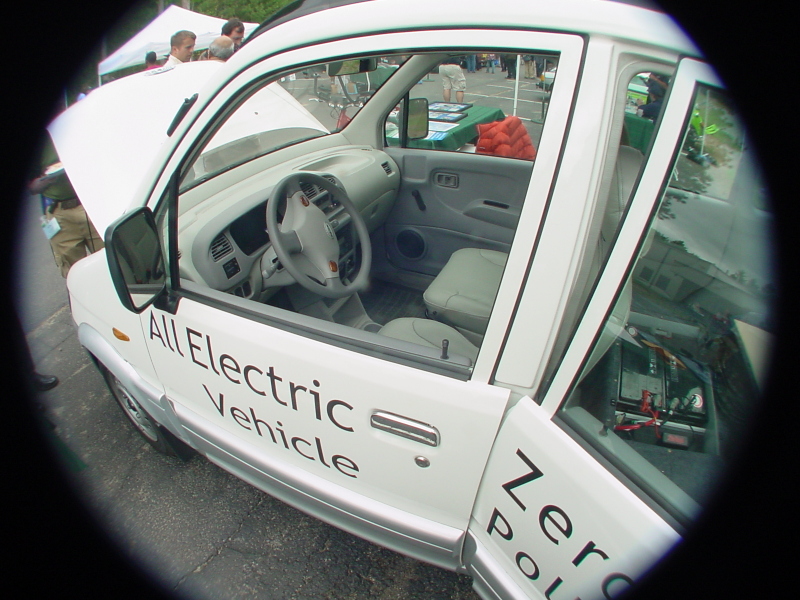 The interior looks comfortable.

---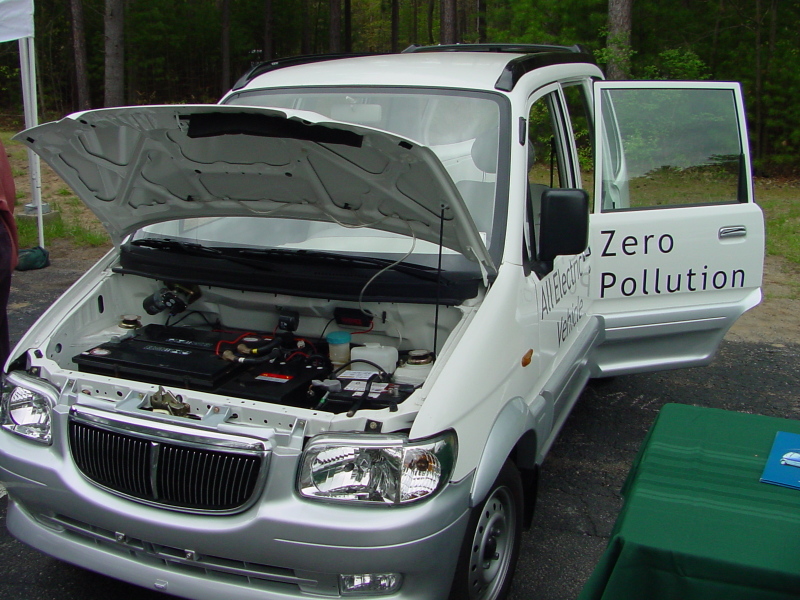 The roof luggage racks cost $175 extra.

---