See the main page of Tour de Sol 2006 Photos at http://www.AutoAuditorium.com/TdS_Reports_2006/photos.html
Unless otherwise noted, these all photos were taken by and Copyright 2006 to John Helwig.
---
Viking32
Another in the long line of Viking research vehicles from Western Washington University.
---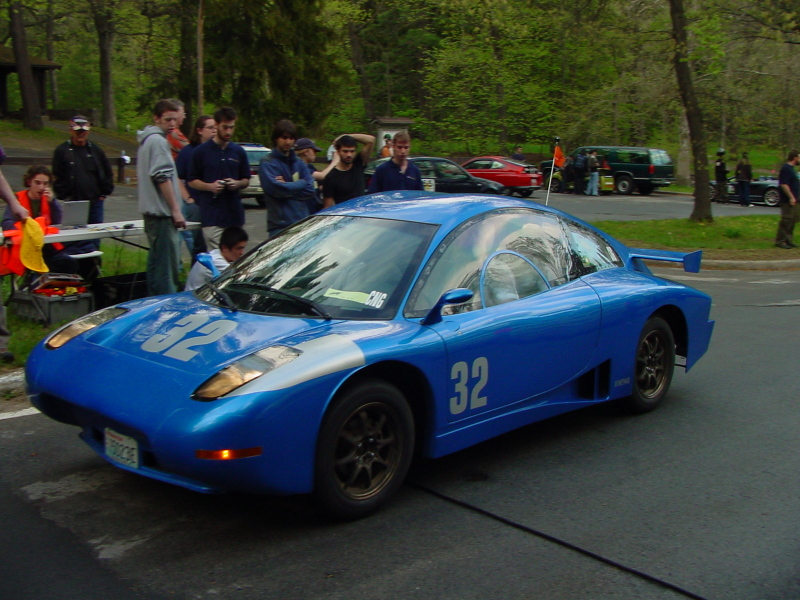 Starting up the hill climb.

---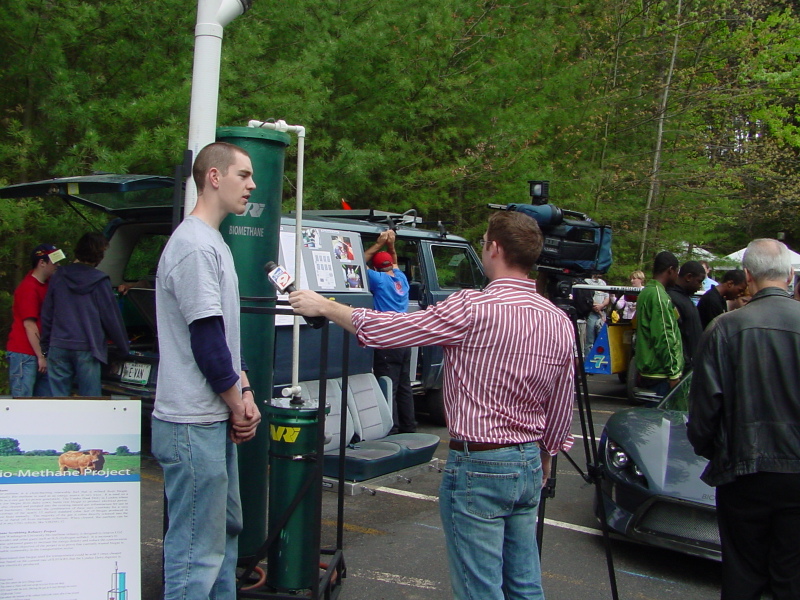 Explaining the biomethane filtering process to the press.

---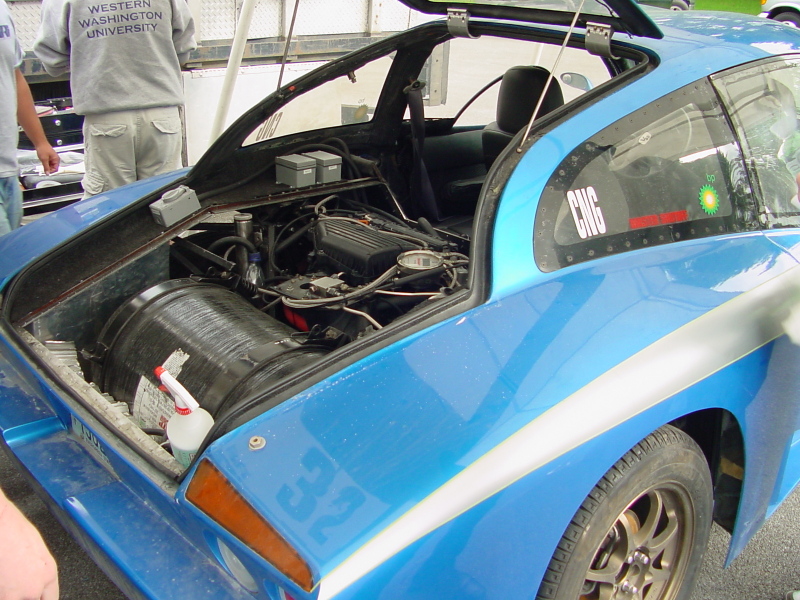 The fuel tank and engine are seen in the rear. The engine drives the rear wheels. The electric drive is on the front wheels.

---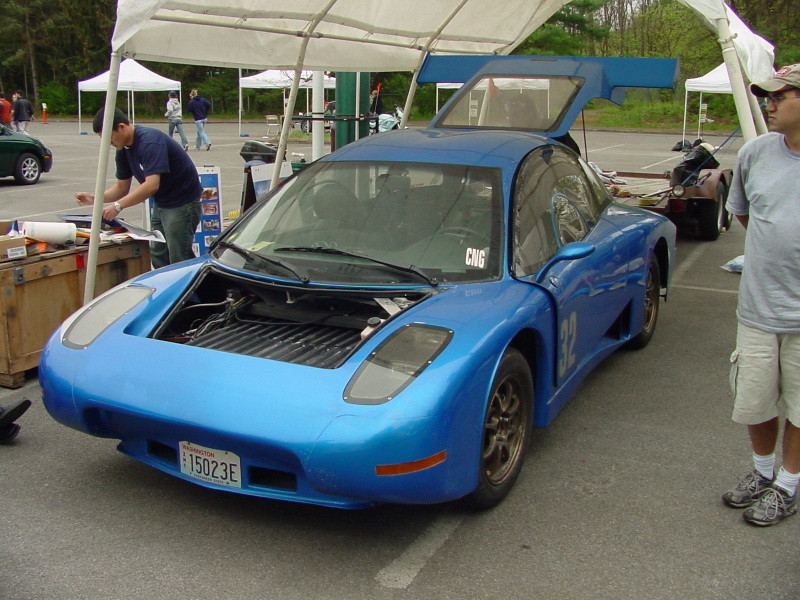 The parallel lines are the tops of hexagonal carbon fiber tubing that is part of the crash energy absorbing system in the front of the car. Note that the door is hinged at the rear.

---