See the main page of Tour de Sol 2006 Photos at http://www.AutoAuditorium.com/TdS_Reports_2006/photos.html
Unless otherwise noted, these all photos were taken by and Copyright 2006 to John Helwig.
---
Zodiac
---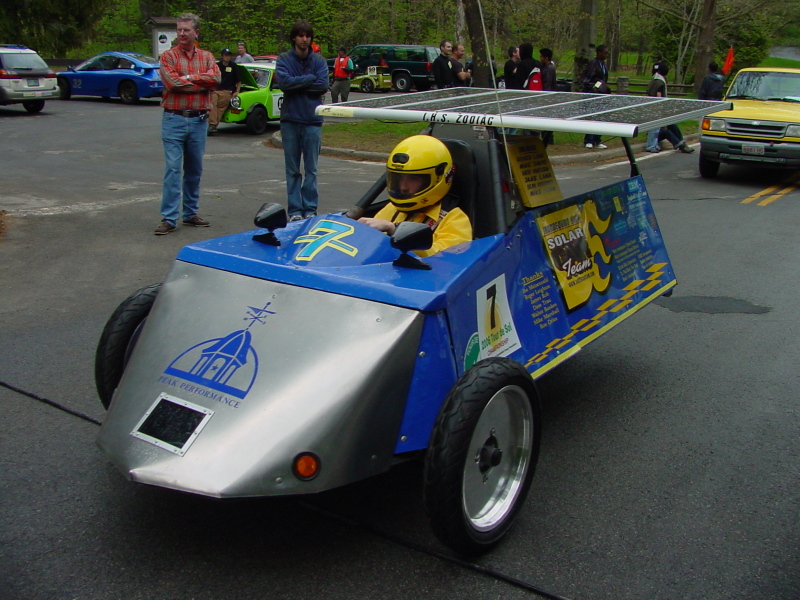 Zodiac is ready to start the hill-climb test. The little window below the Peak Performance logo lets the driver see the nose of the car and the road immediately in front of it.

---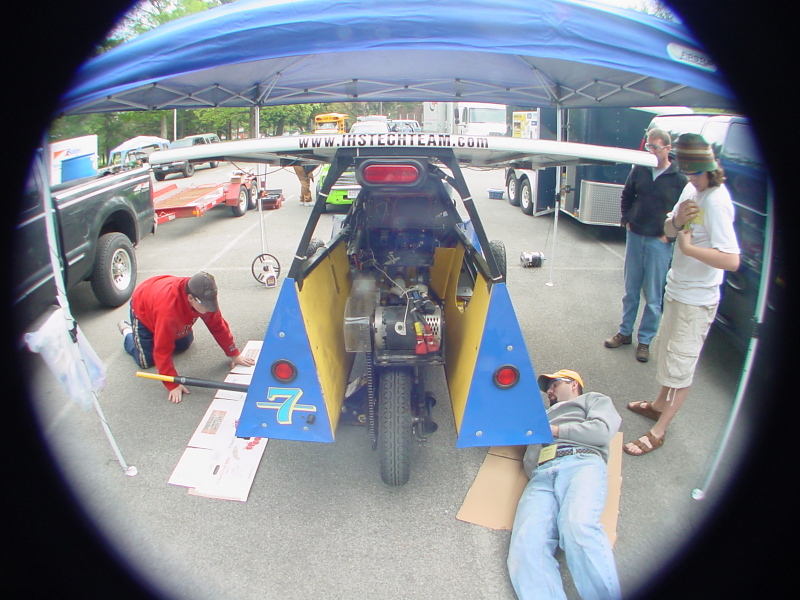 The motor is mounted directly above the rear wheel, driven by a chain.

---
With the side off you can see some of the batteries (with the yellow tops).

---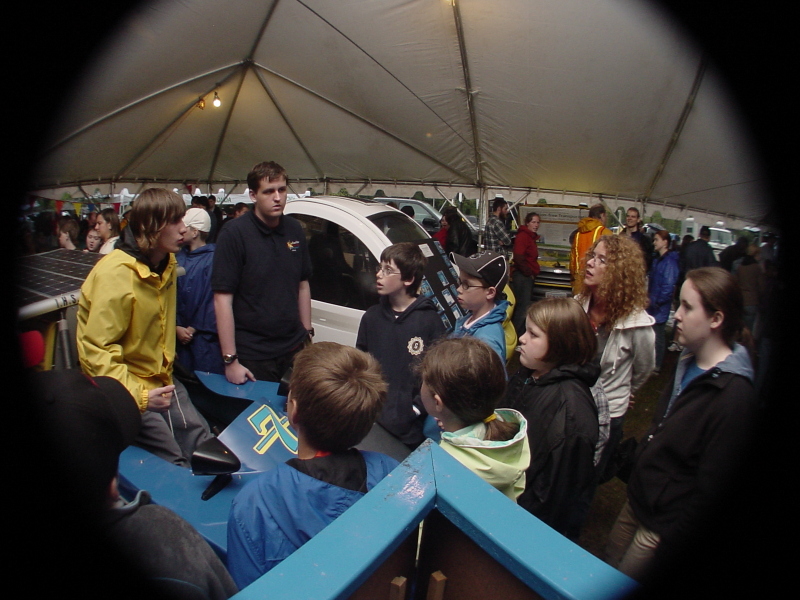 The solar teams are particularly popular when the students visit, especially if they have been to the Junior Solar Sprints.

---