See the main page of Tour de Sol 2006 Photos at http://www.AutoAuditorium.com/TdS_Reports_2006/photos.html
Unless otherwise noted, these all photos were taken by and Copyright 2006 to John Helwig.
---
Sunpacer
This has been a vehicle with staying power, in the Tour de Sol since 1992.
---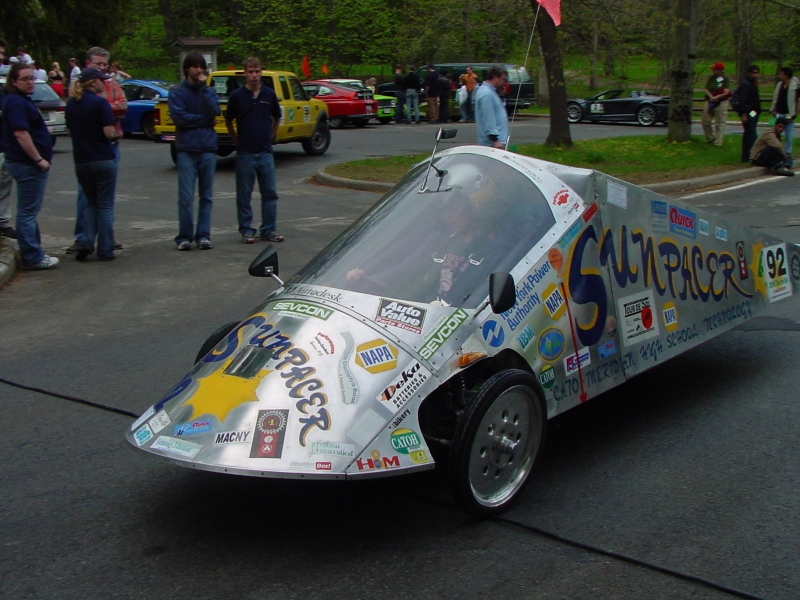 I just noticed the overhead rear view mirror, mounted top-center on the windshield.

---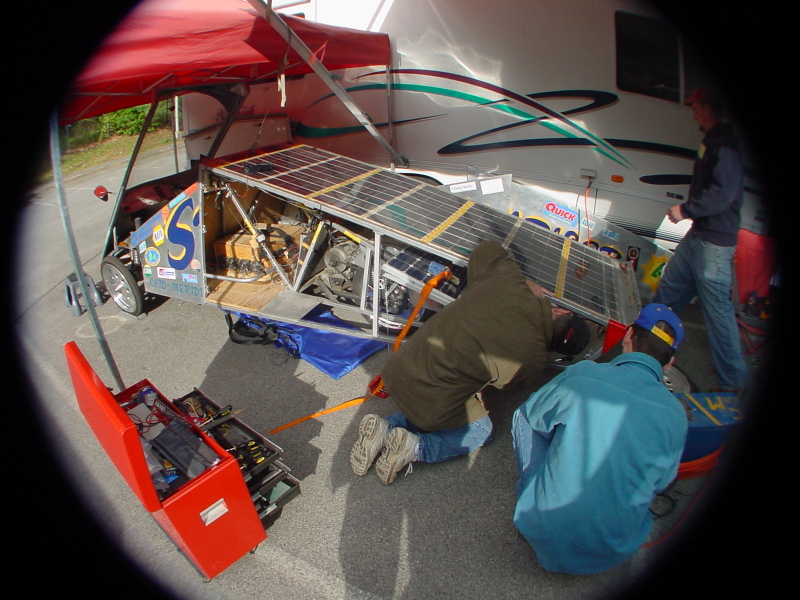 Opened up for service. Notice that the older solar panels can be stored below the back array. A Tour de Sol rule allows solar vehicles to use extra panels for charging when stopped provided they are carried by the vehicle during the event.

---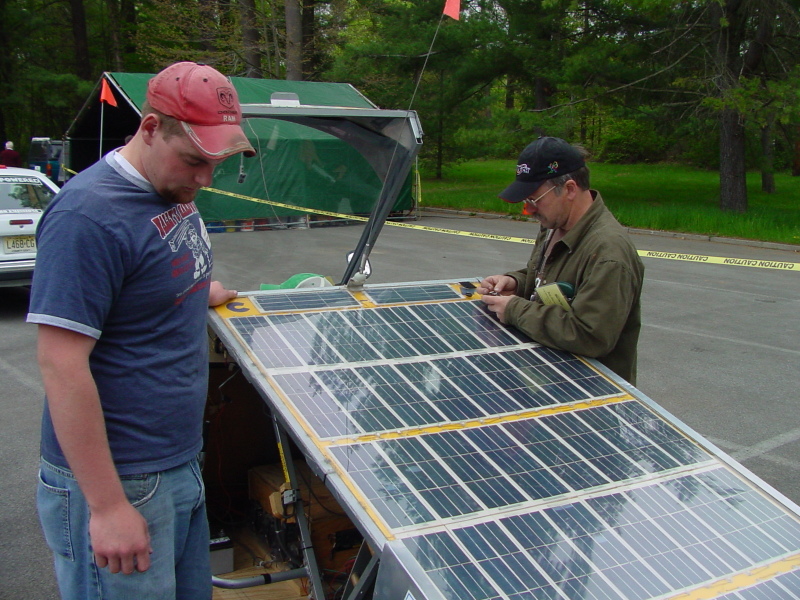 If you've built a Junior Solar Sprint car, you might recognize these solar cells.

---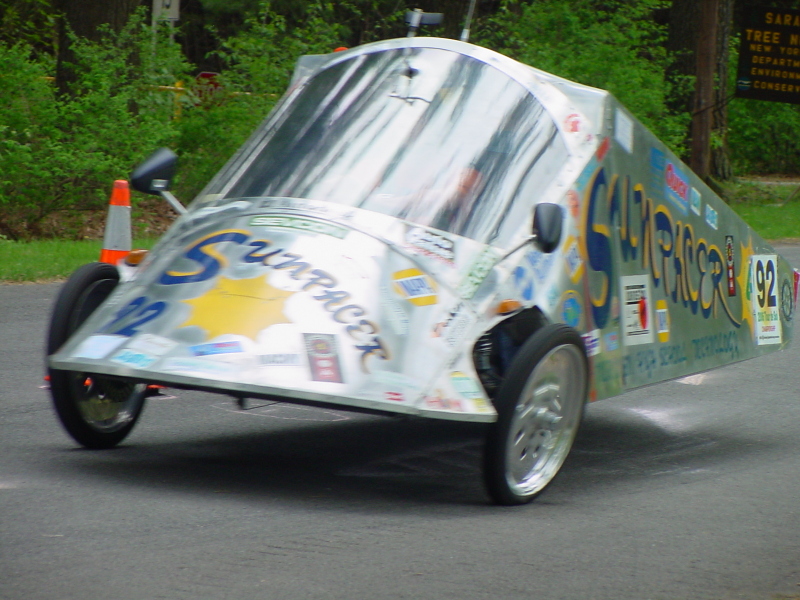 Here you can see the sort of stress the wheels are subjected to during the "cone test" that evaluates the vehicle's handling.

---