See the main page of Tour de Sol 2006 Photos at http://www.AutoAuditorium.com/TdS_Reports_2006/photos.html
Unless otherwise noted, these all photos were taken by and Copyright 2006 to John Helwig.
---
Starfire Systems
Starblade ceramic brake rotors claim superior performance with reduced weight.
---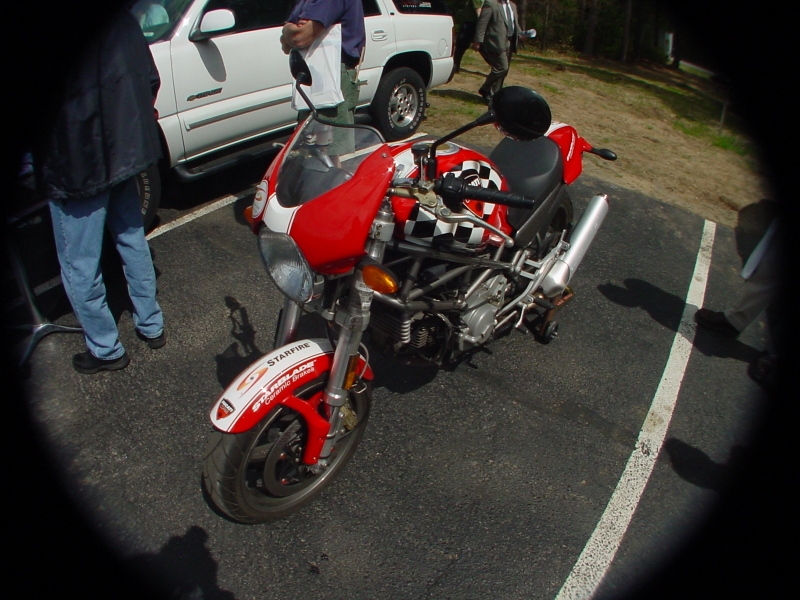 A Ducati Monster motorcycle used as the Starblade test vehicle.

---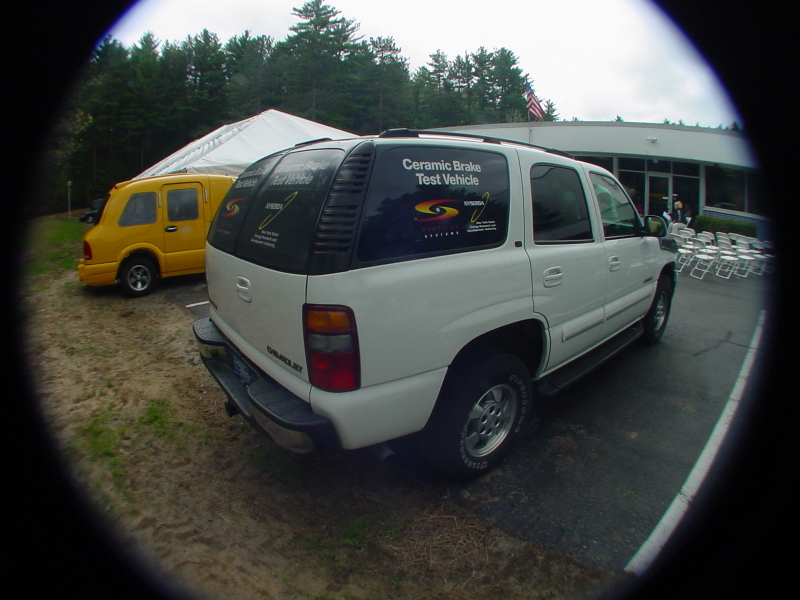 The Chevy Tahoe, also used in testing.

---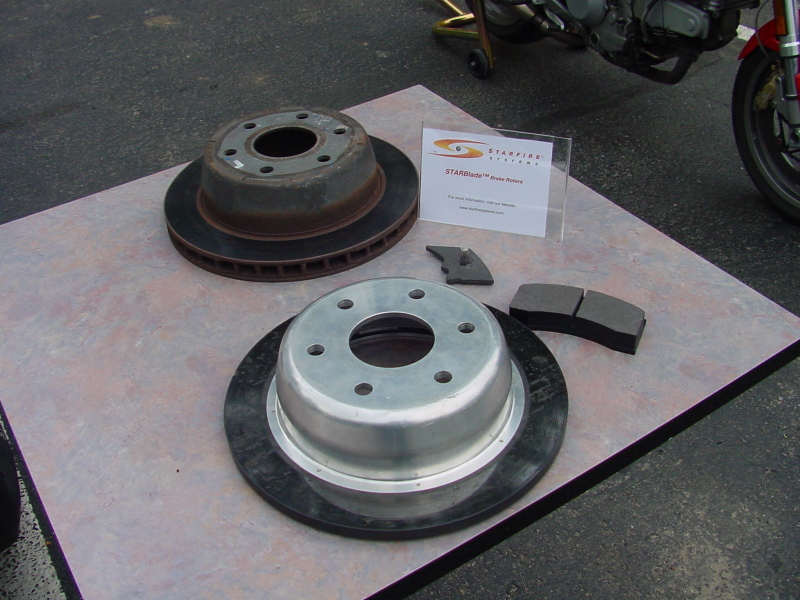 Comparing the cast iron to the ceramic brake rotor. Note that the iron rotor has cooling voids, where the ceramic rotor is solid.

---