See the main page of Tour de Sol 2006 Photos at http://www.AutoAuditorium.com/TdS_Reports_2006/photos.html
Unless otherwise noted, these all photos were taken by and Copyright 2006 to John Helwig.
---
Solaqua Sound GEM
Yet another take on the idea of Sound on Wheels.
---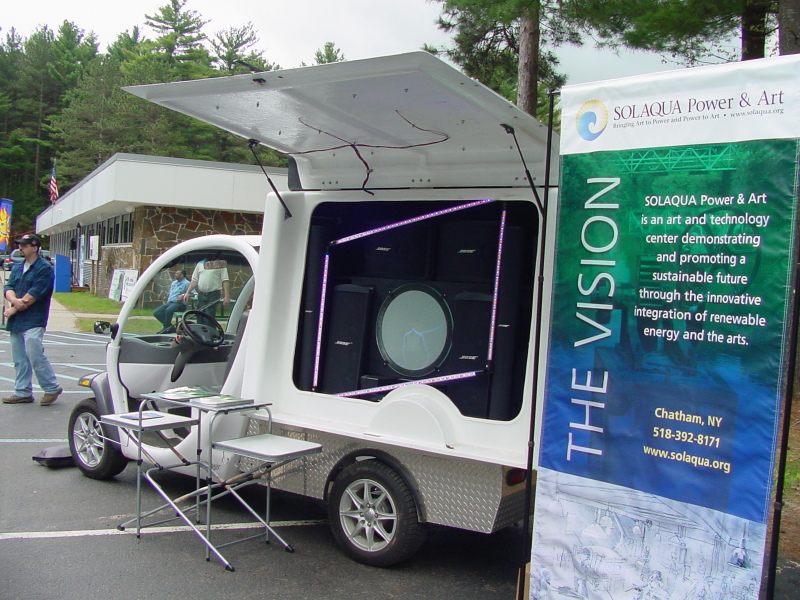 This looks like a car stereo nut's fantasy or a boomboxphobe's nightmare.

---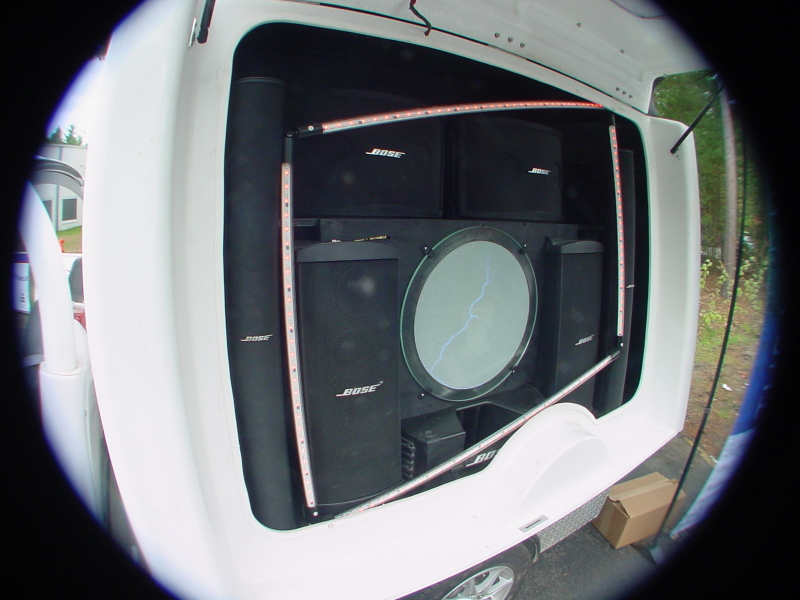 The circular disk in the center is one of those discharge displays (is Seven-of-Nine here?) and the rectangle is an LED light organ.

---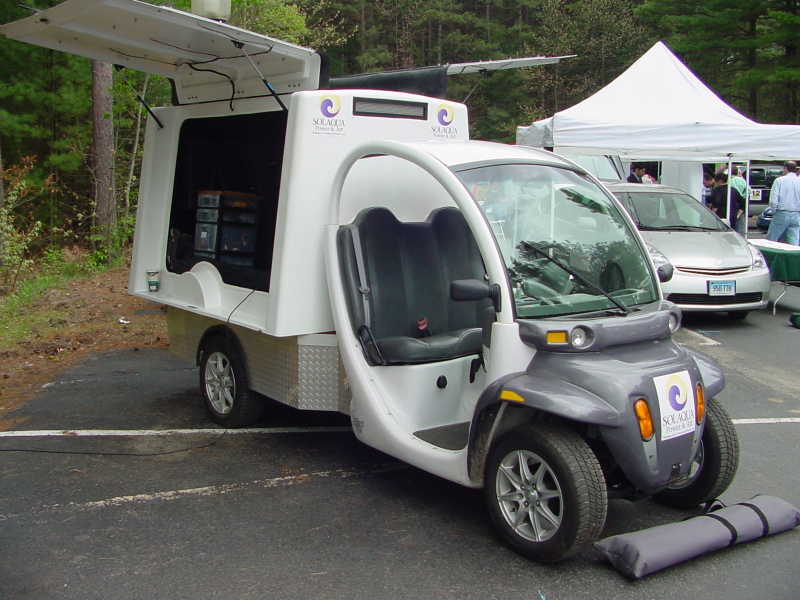 From the other side you have access to the controls.

---