See the main page of Tour de Sol 2006 Photos at http://www.AutoAuditorium.com/TdS_Reports_2006/photos.html
Unless otherwise noted, these all photos were taken by and Copyright 2006 to John Helwig.
---
Turbo Insights
Some think the Honda Insight looks faster than it is. By turbocharging them, appearance and reality align.
---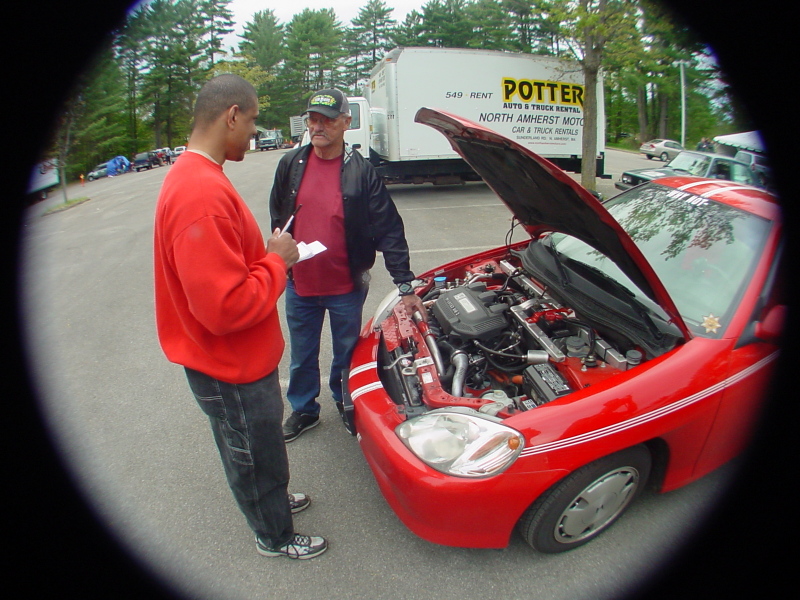 Willie explains his modifications.

---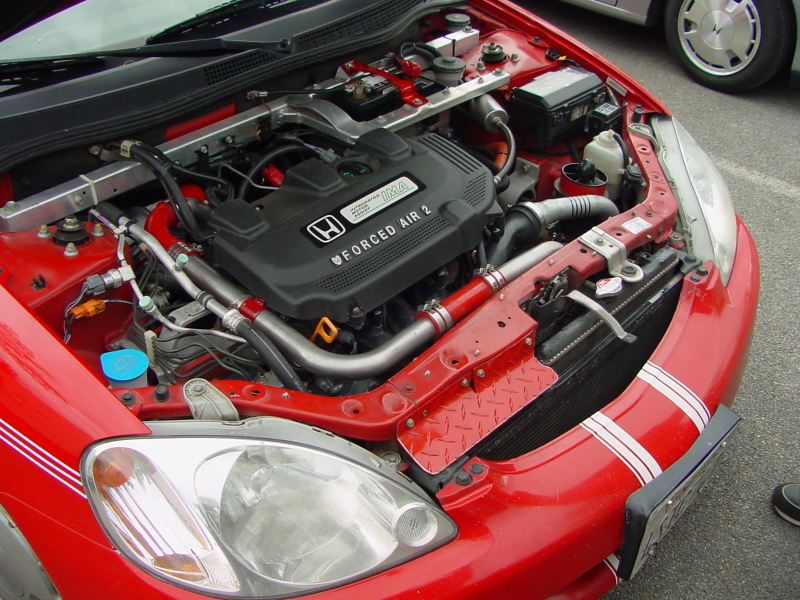 A closer view.

---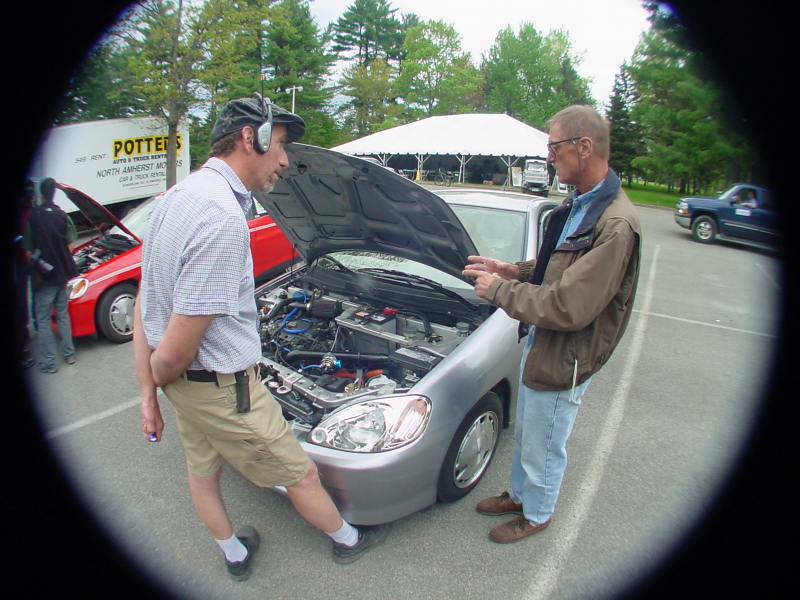 Jack discusses his variation on the theme.

---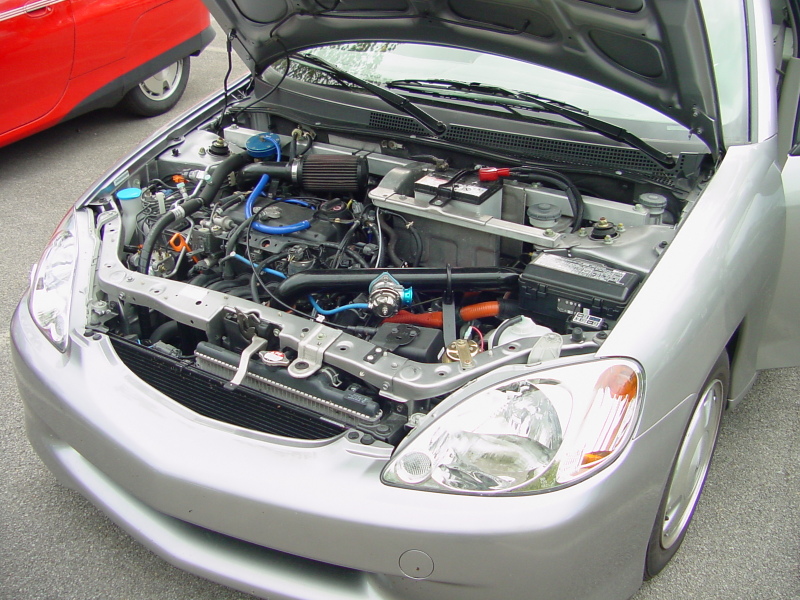 ---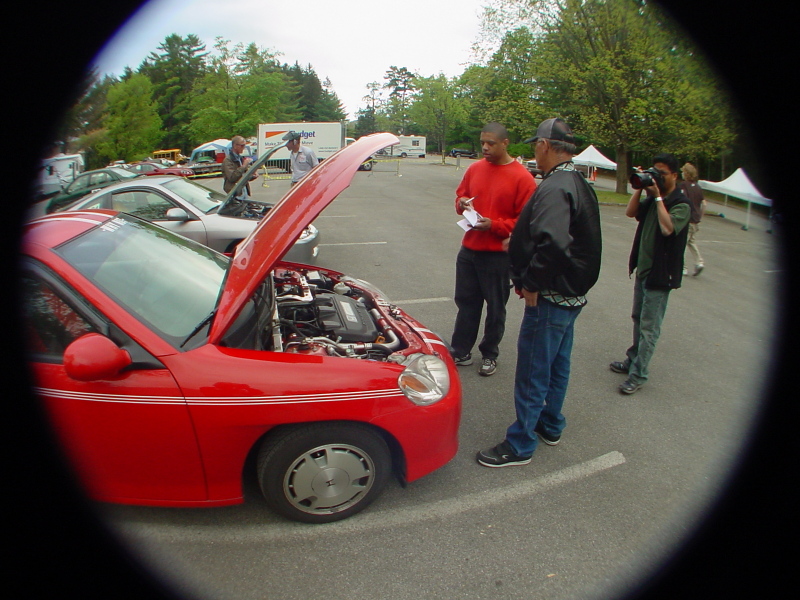 An important part of the Tour de Sol is the exchange of ideas between the participants.

---