See the main page of Tour de Sol 2006 Photos at http://www.AutoAuditorium.com/TdS_Reports_2006/photos.html
Unless otherwise noted, these all photos were taken by and Copyright 2006 to John Helwig.
---
Woodstock and Moritz
One battery electric EV + one biodiesel TDI Jetta = one Hybrid Driveway
or so says the new math.
---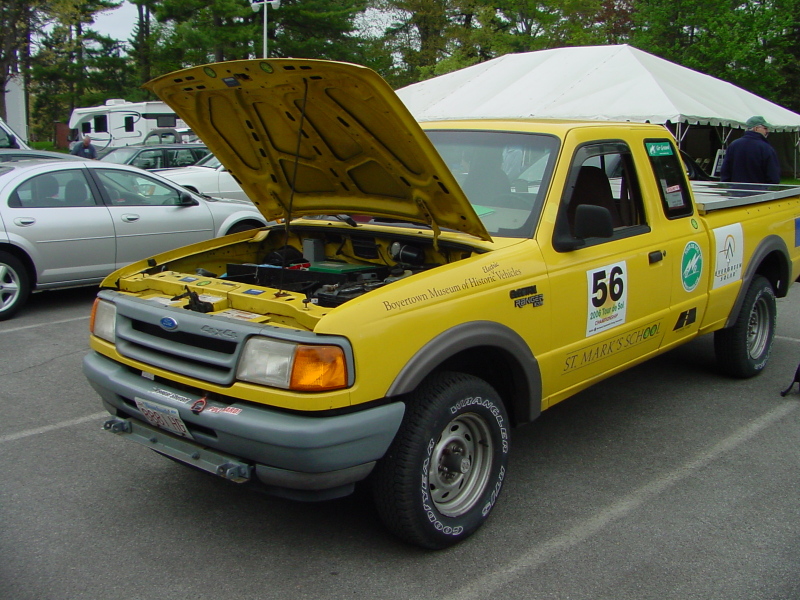 Woodstock, the battery electric EV of the equation.

---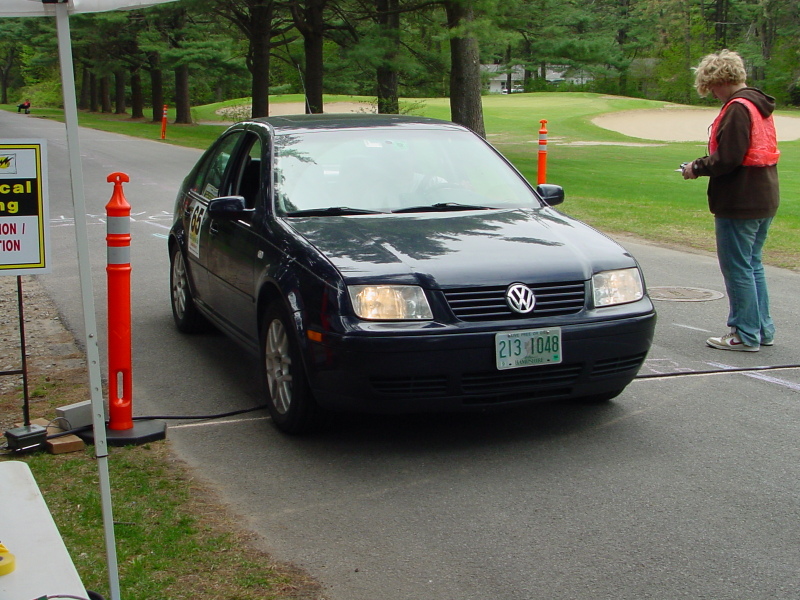 Motitz, the biodiesel TDI Jetta.

---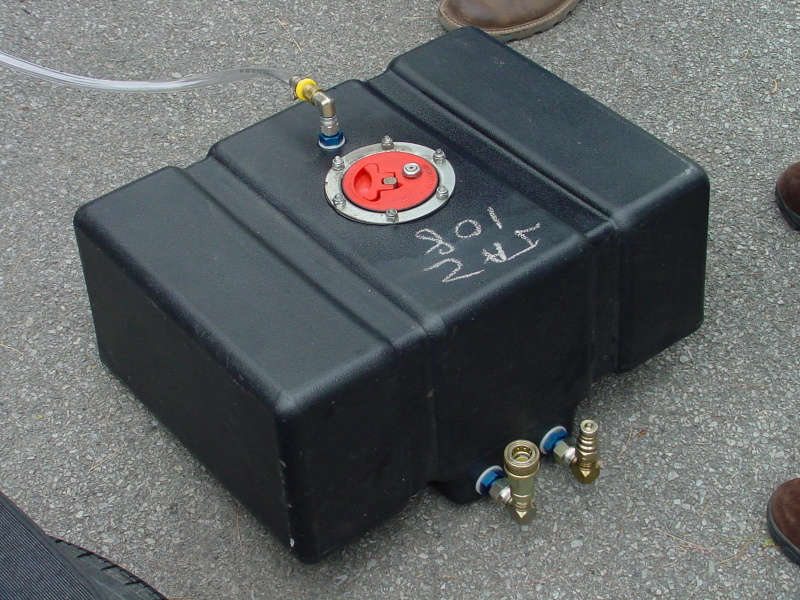 One way to get accurate fuel usage measurements is to have a removable fuel tank and to weigh it. Moritz has such a tank.

---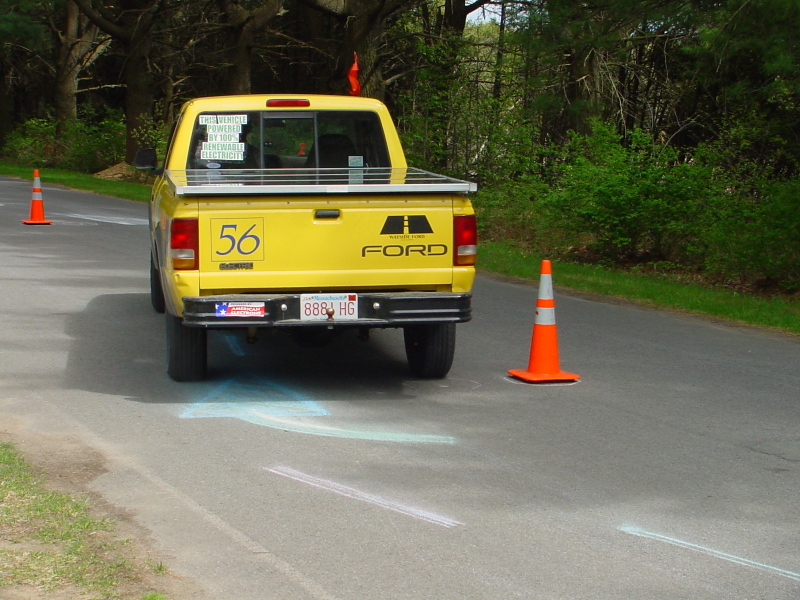 It is hard to read the bumper sticker in this photo, but it says "Powered By American Electrons".

---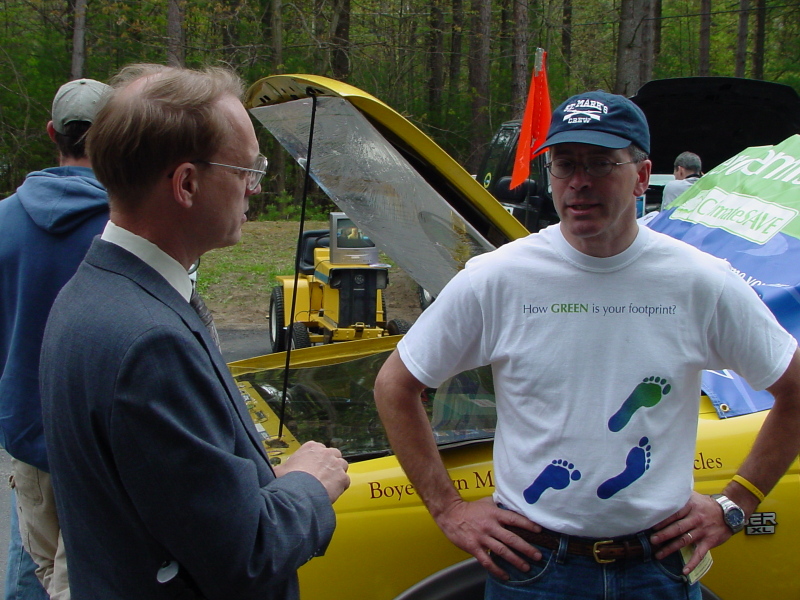 Ken Wells makes the case for the EV half of the Hybrid Driveway ...

---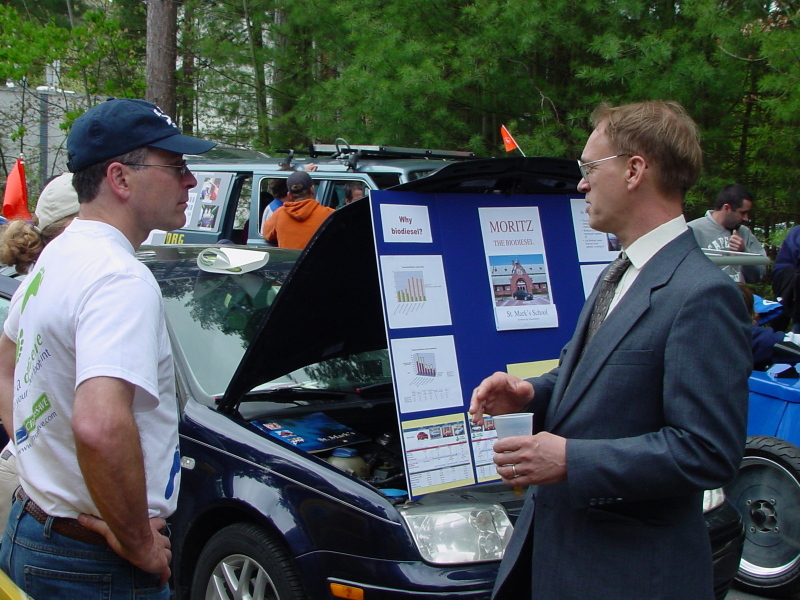 and the biodiesel half.

---