See the main page of Tour de Sol 2006 Photos at http://www.AutoAuditorium.com/TdS_Reports_2006/photos.html
Unless otherwise noted, these all photos were taken by and Copyright 2006 to John Helwig.
---
Greasecar
Driving on used vegetable oil takes a waste product and turns it into a fuel when the car uses the Greasecar conversion kit.
---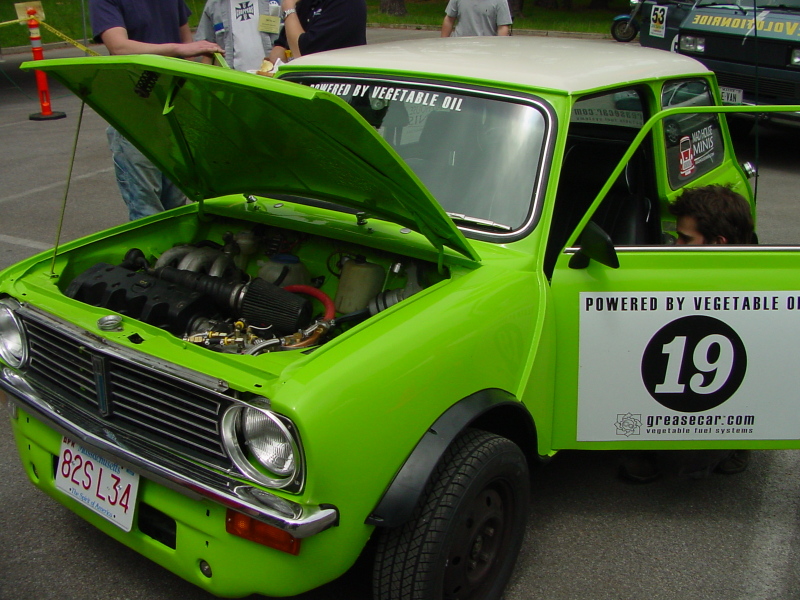 This restored Mini Clubman does not look 26 years old.

---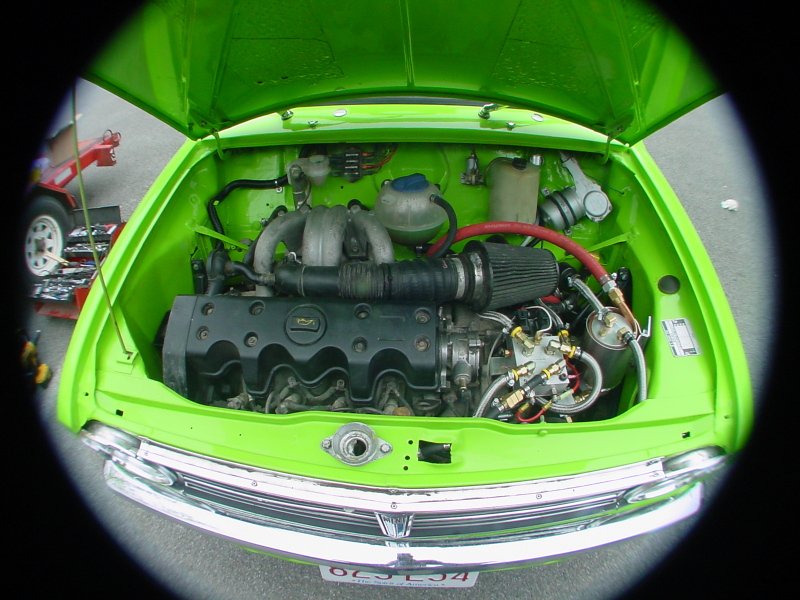 ---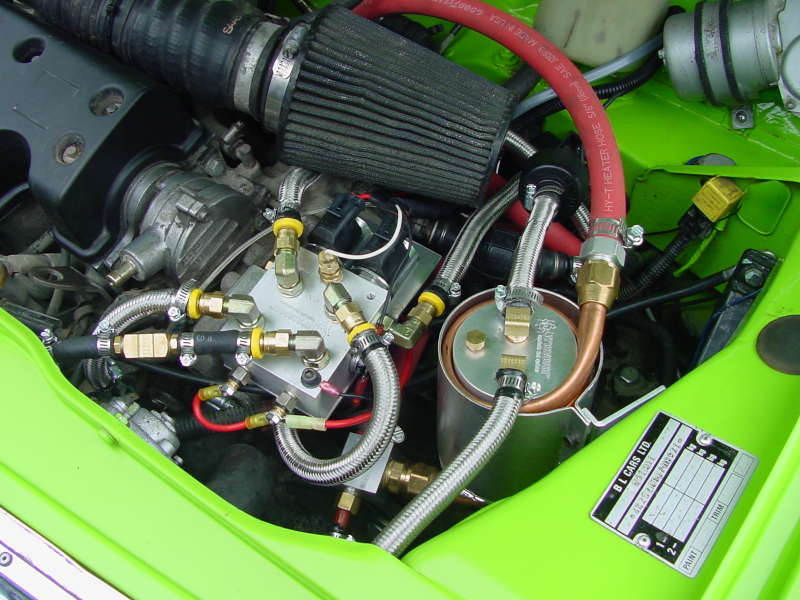 ---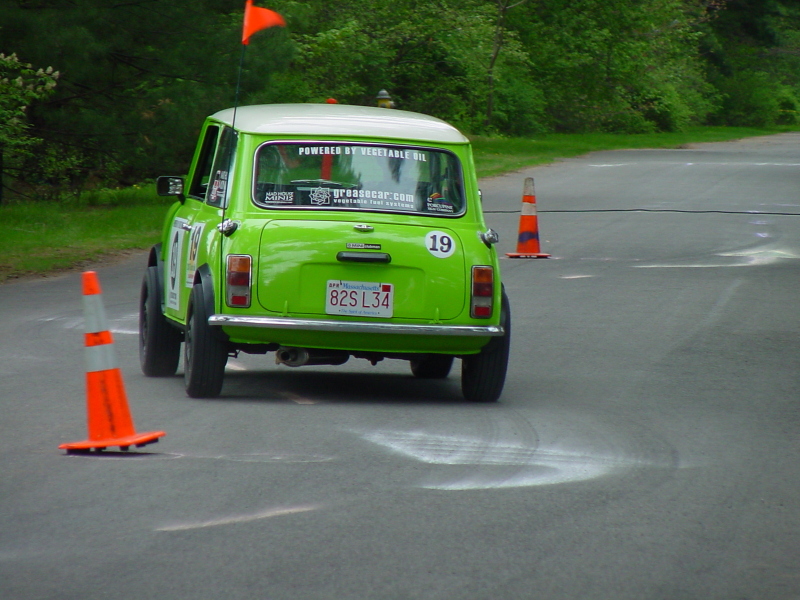 If it wasn't for the signage, you might not notice that this car has both a left and right fuel cap. (All the Tour de Sol entrants have to demonstrate safe handling characteristics, hence this zig-zag-through-the-cones test. You kissed one! But it is still in the circle, so you're OK.)

---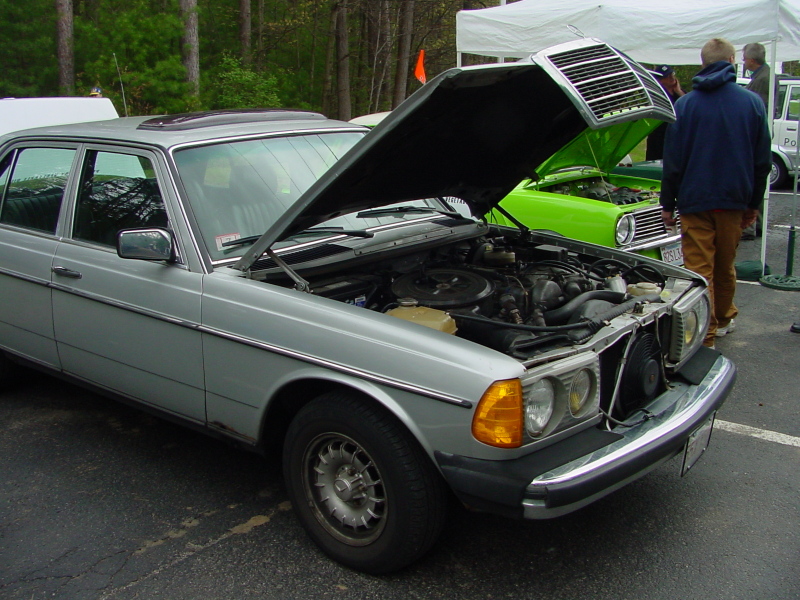 This Mercedes Diesel uses essentially the same Greascar fuel system as the Mini.

---