See the main page of Tour de Sol 2006 Photos at http://www.AutoAuditorium.com/TdS_Reports_2006/photos.html
Unless otherwise noted, these all photos were taken by and Copyright 2006 to John Helwig.
---
Evergreen
eVermont returns after a long absence with another take on the idea of "station car."
---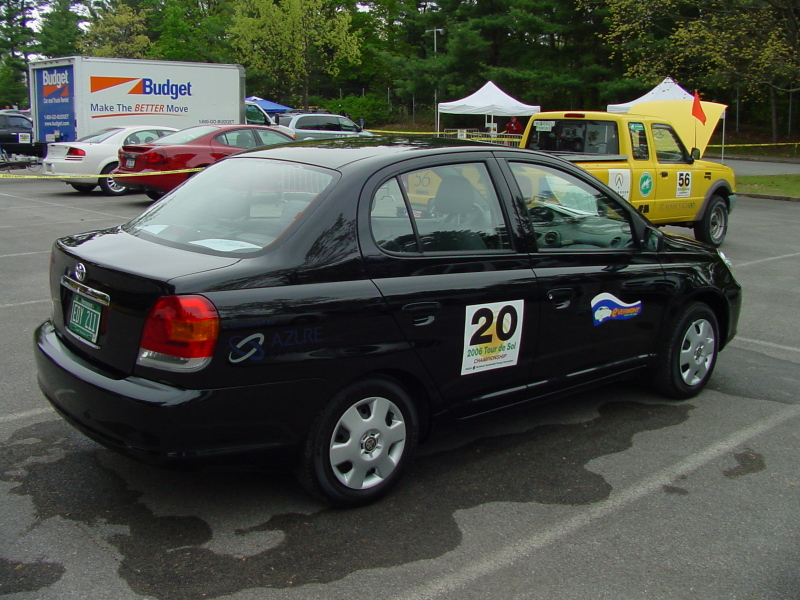 Look Ma! No tail pipe!

---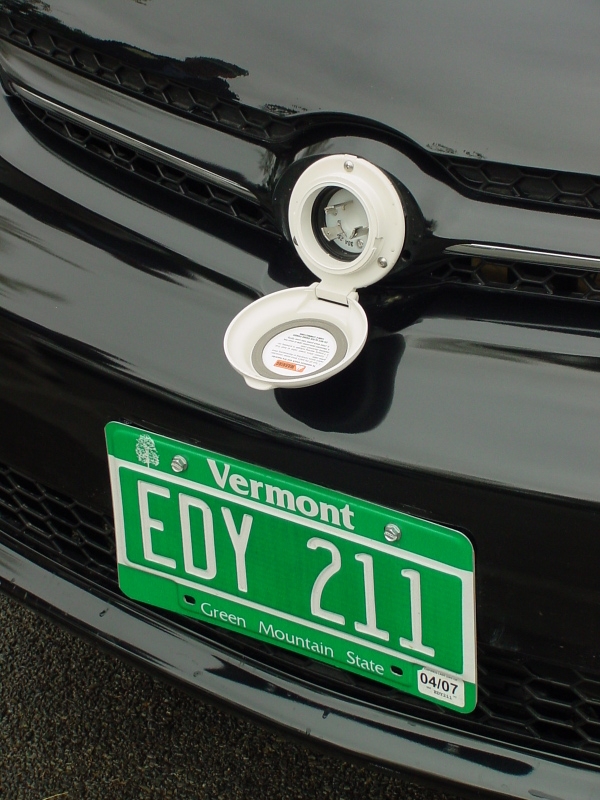 EVers always try to find a clever place to put the plug.

---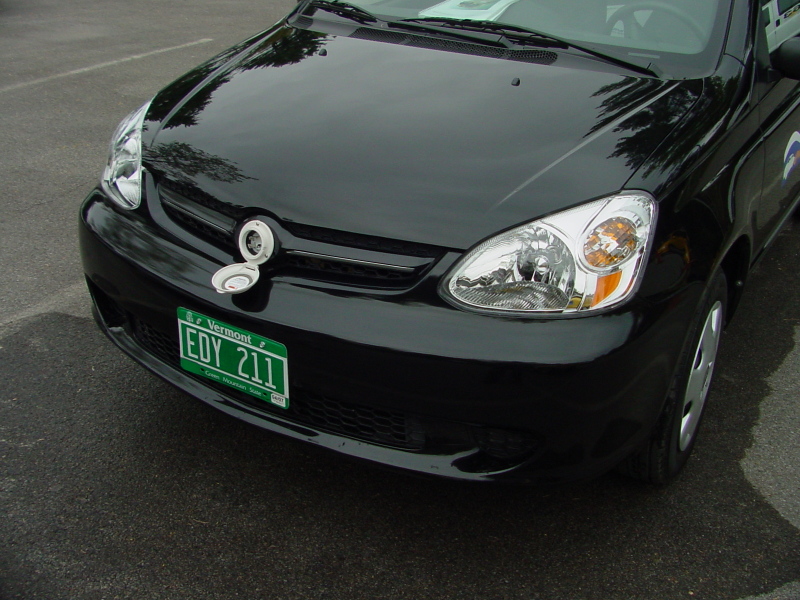 ---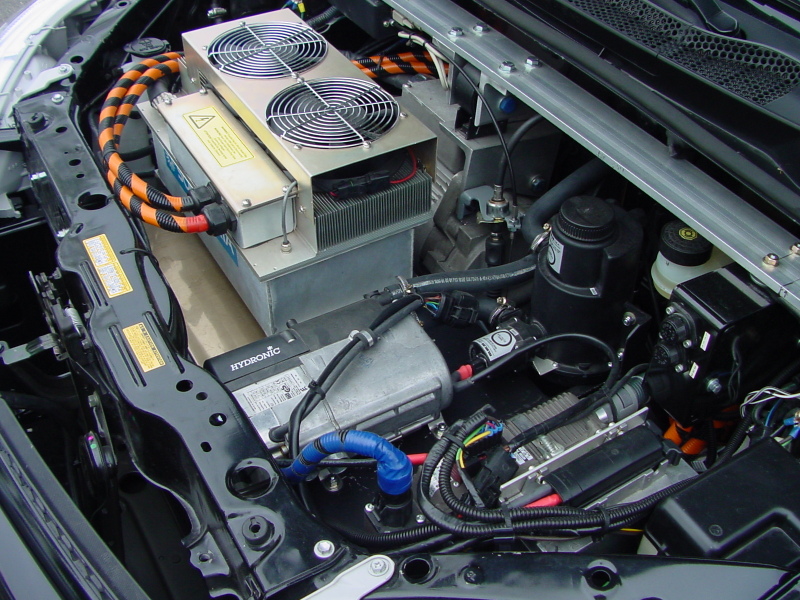 If you are familiar with the Solectria Force, you'll find this similar. The bar between the shock absorber towers supports the motor. The controller sits on top of the front battery box between the front wheel wells.

---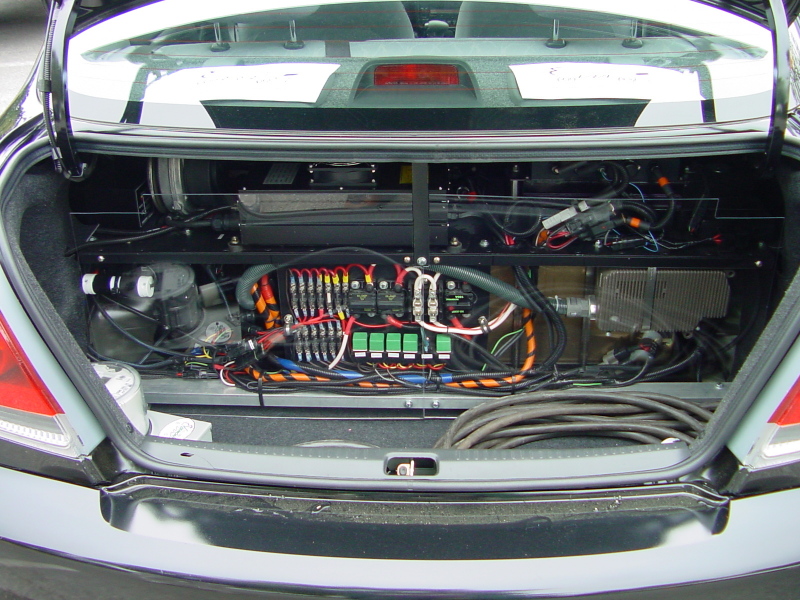 The trunk contains the rear battery pack and battery support components.

---