See the main page of Tour de Sol 2006 Photos at http://www.AutoAuditorium.com/TdS_Reports_2006/photos.html
Unless otherwise noted, these all photos were taken by and Copyright 2006 to John Helwig.
---
Photos: The Fledge
Seven young engineers explore the idea of an Indian designed and built hybrid car.
---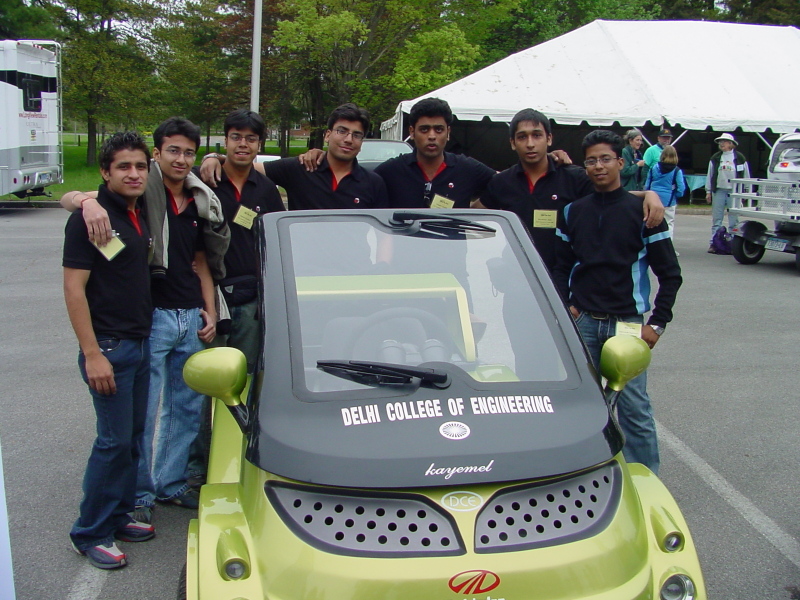 Team Portrait

---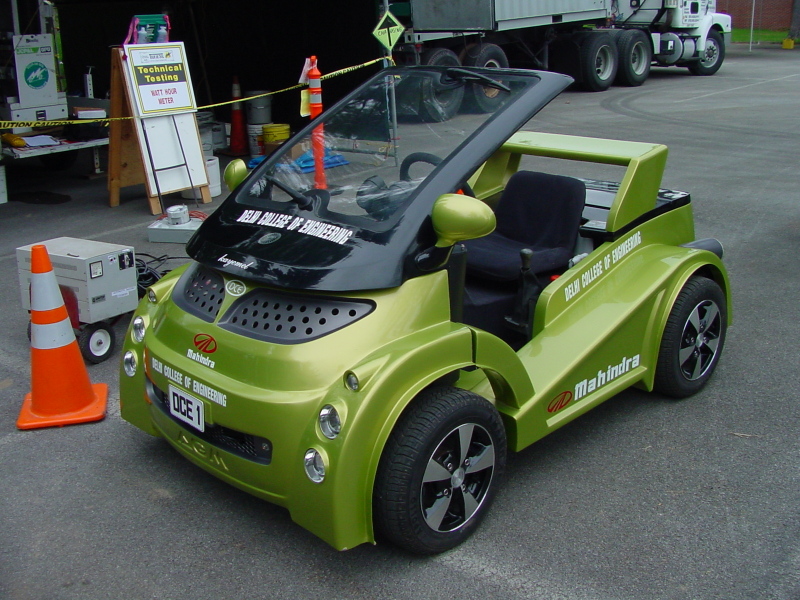 ---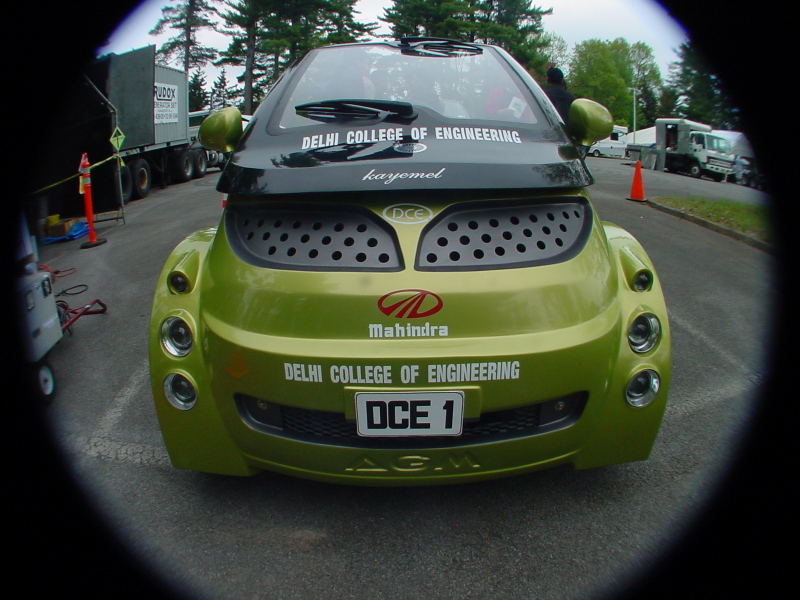 The windscreen sits a bit forward and up to help direct air into the intake for the engine. direct

---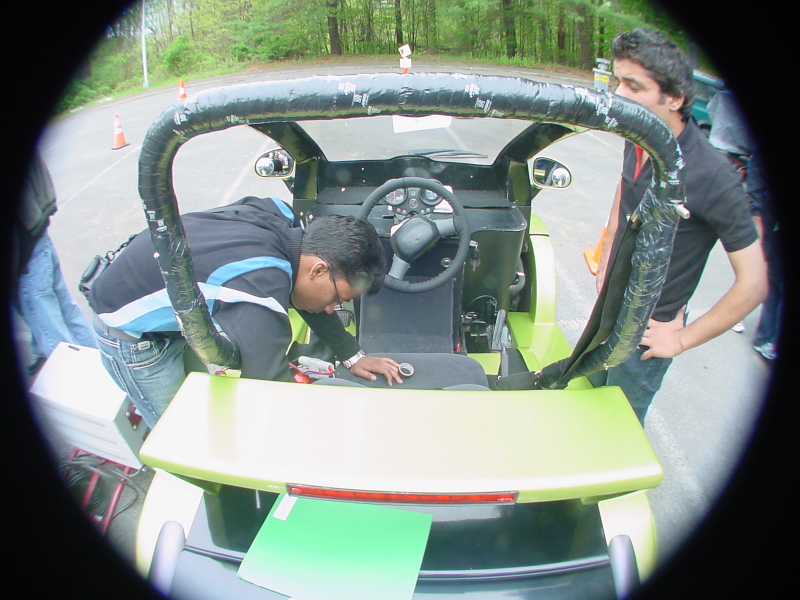 The roll bar is now in place. Here you can also see the center console that contains the 4-speed transmission and ducts fan-driven air from the front to the rear. The clutch pedal is to the left, brake and accelerator to the right.

---