See the main page of Tour de Sol 2006 Photos at http://www.AutoAuditorium.com/TdS_Reports_2006/photos.html
Unless otherwise noted, these all photos were taken by and Copyright 2006 to John Helwig.
---
First Photographs
Here are some early photographs of the entrants as they showed up for technical testing on Wednesday, May 10th.
---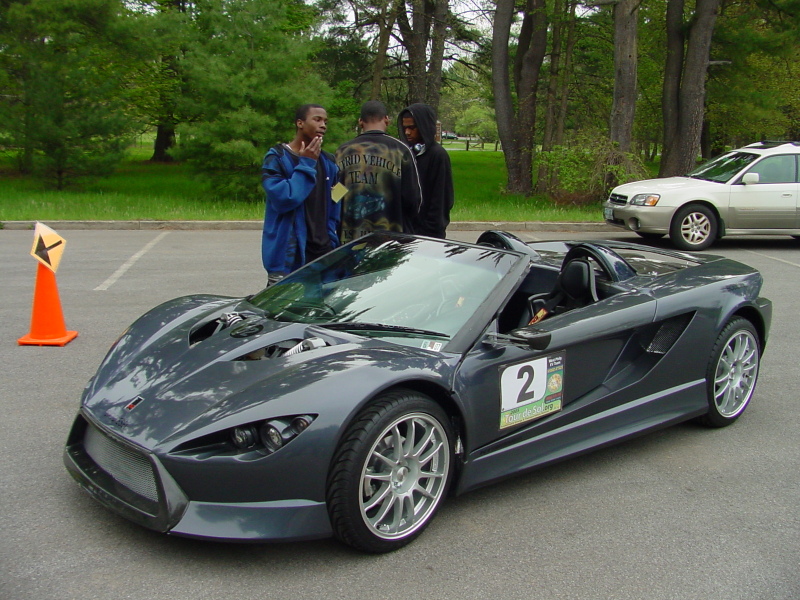 The Attack, from West Philadelphia High School, runs on biodiesel. Originally conceived as a through-the-road parallel hybrid, this year it is running strictly as an alternative fuel vehicle. By next year they hope to complete the front-wheel electric drive.

---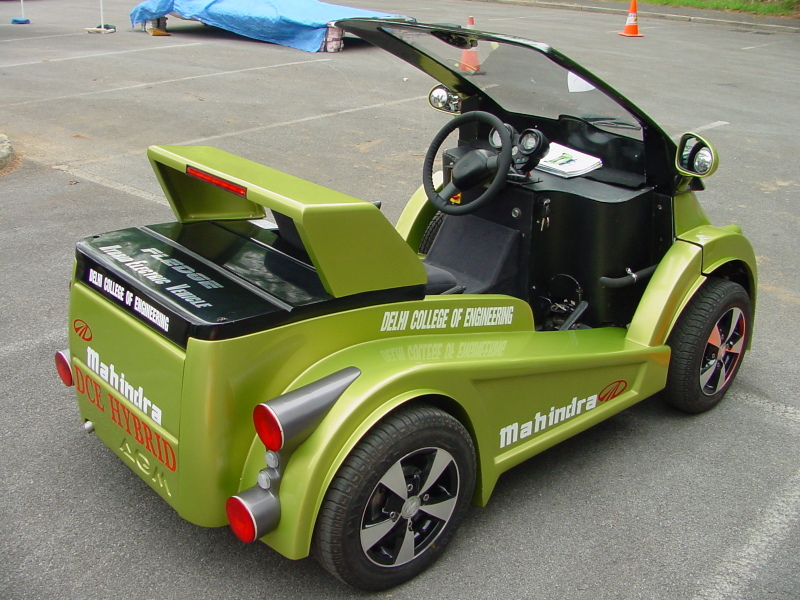 Fledge, from the Delhi College of Engineering in India. A parallel hybrid conceived, researched, designed, and built by 7 friends at Delhi College, with help from parents, technology and equipment companies, and the Indian government. The team members have already won the prize for the most disrupted biological clocks.

---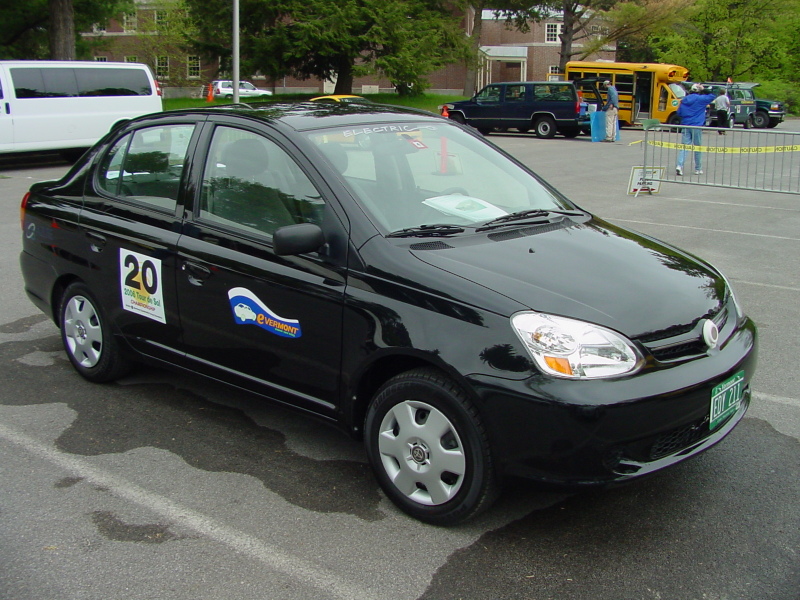 eVermont, from the eVermont projects, is another take on the battery-electric vehicle. This time a Zebra is married with Azure Dynamics (nee Solectria) a drive system in a Toyota Echo.

---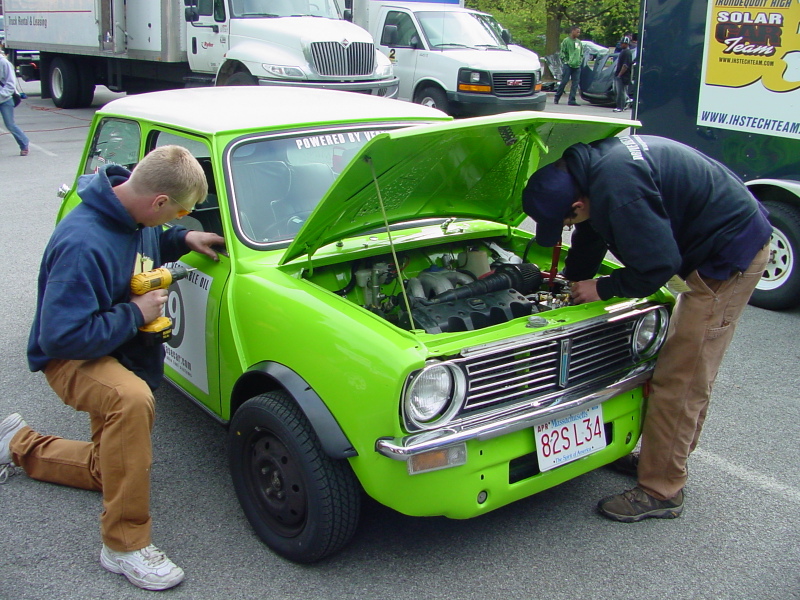 Take a 1976 British Austin Mini Clubman, drop in a Peugeot diesel engine, plumb it for both biodiesel and vegetable oil operation with components from Greasecar Vegetable Fuel Systems, and you have something quite cute and unique.

---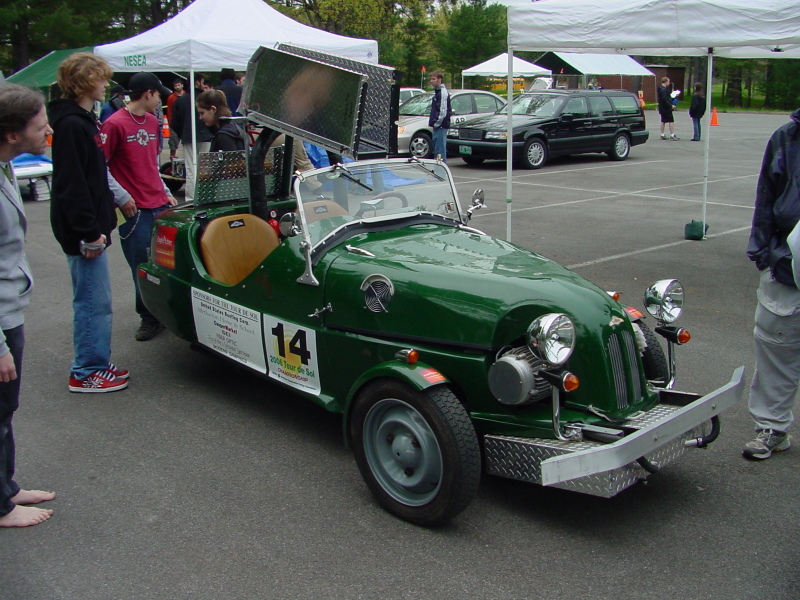 The Lorax, from Methacton High School in Norristown Pennsylvania returns, with a keep-the-sun-off-me roof.

---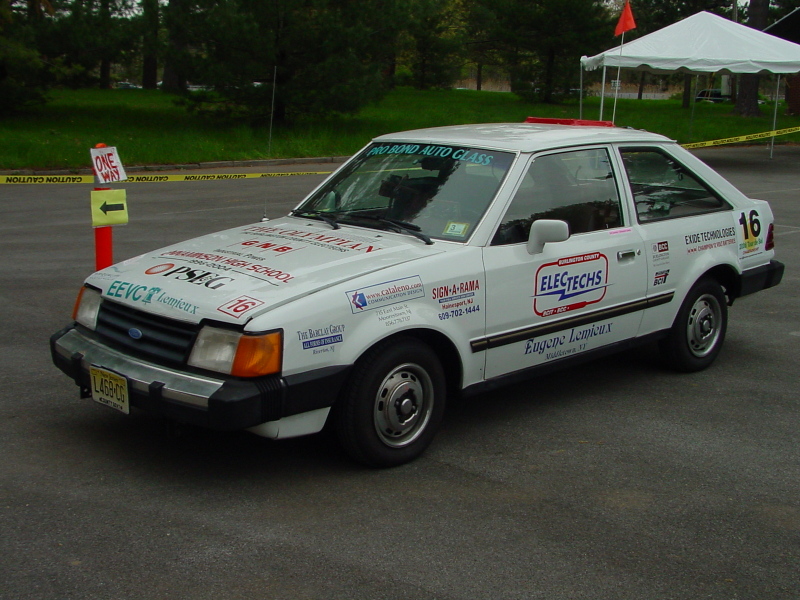 The Olympian returns, this time with a combination of lead-acid and lithium ion batteries. It is a joint project of Burlington County Institute of Technology and Burlington County Community College.

---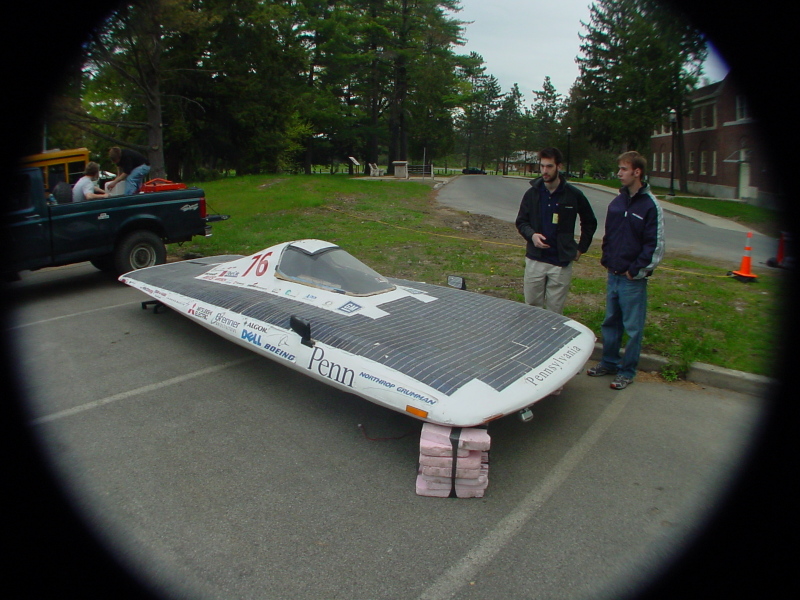 Originally built for the American Solar Challenge, Keystone from the University of Pennsylvania's Penn Solar Car Team makes its first appearance at the Tour. (Don't worry. The wheels are around here someplace!)

---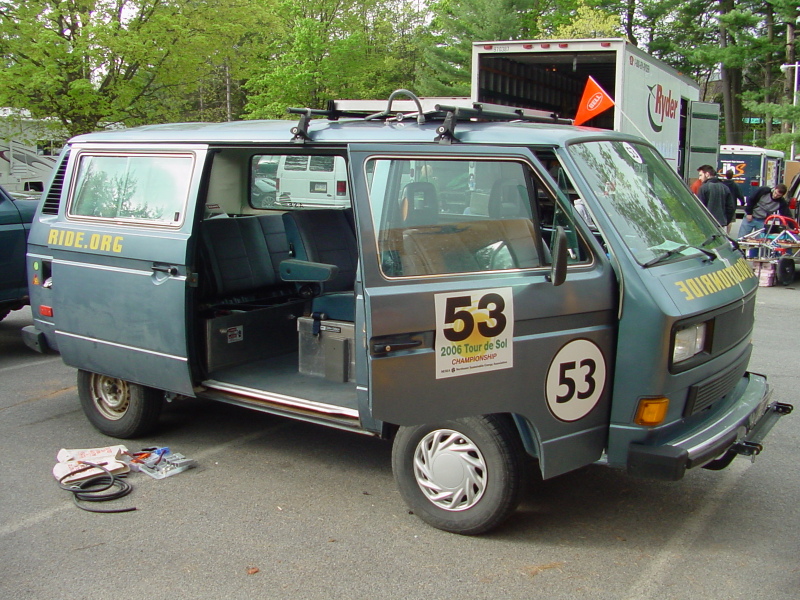 The rEVolutionride van has been in daily service on North Haven Island off the coast of Maine since 1972. It also is a valuable teaching tool. Yes, those are battery boxes under the bench seats.

---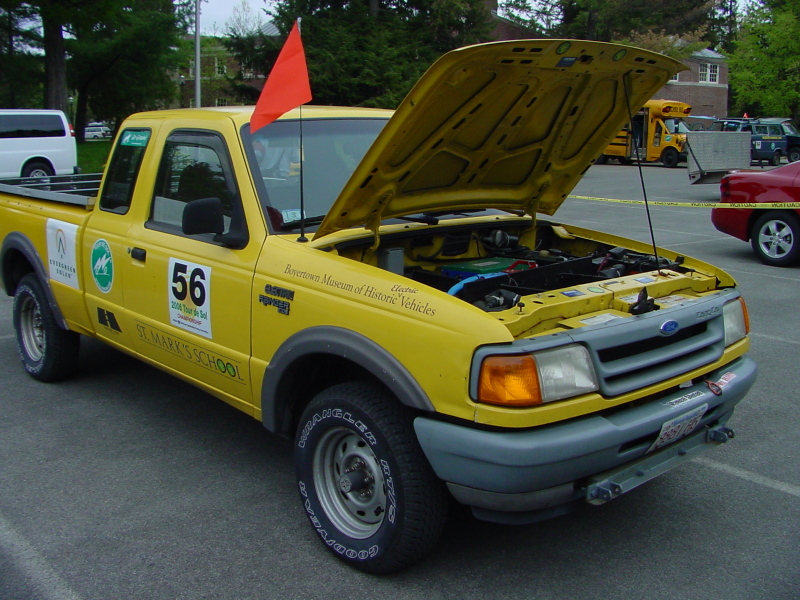 The St Mark's EV Club built Woodstock as a demonstration both of a battery-electric truck that had practical use in and around campus, but also as an example of using solar energy without owning solar panels. They buy their electrons from certified "green" energy suppliers.

---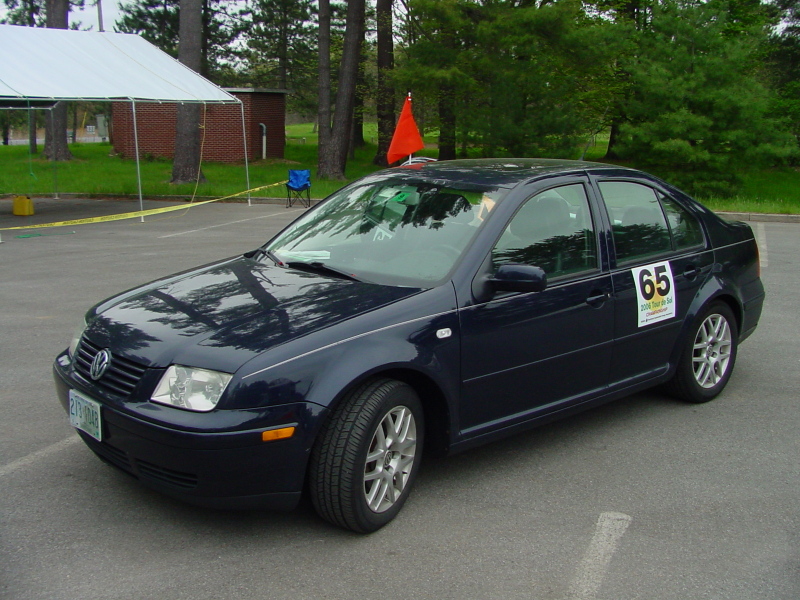 Take a stock Volkswagen Jetta TDI, run it on 100% biodiesel produced on campus from leftover vegetable oil from the St Mark's School's food service and you have Moritz, an environmental education tool and economical practical transportation.

---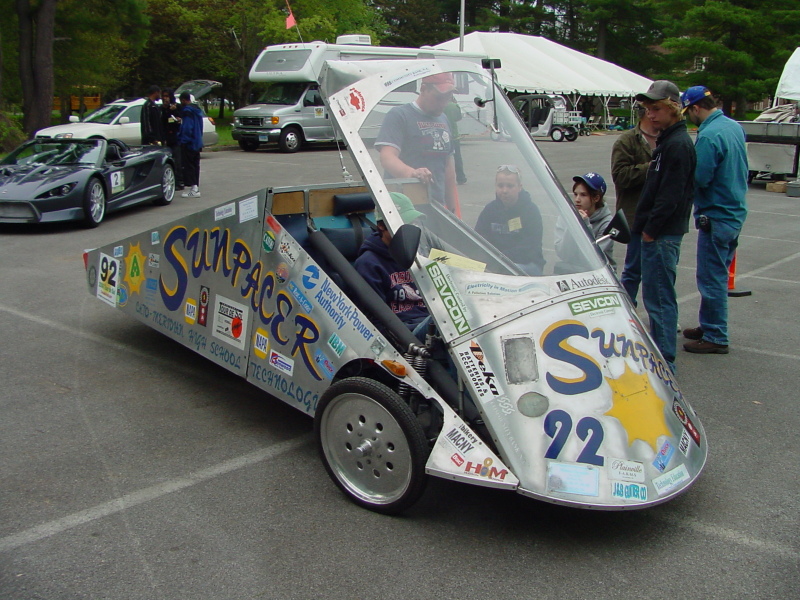 Sunpacer is a perennial. This entrant from Cato-Meridian High School's Technology Club, Cato NY, has shown slow and steady progress since 1992.

---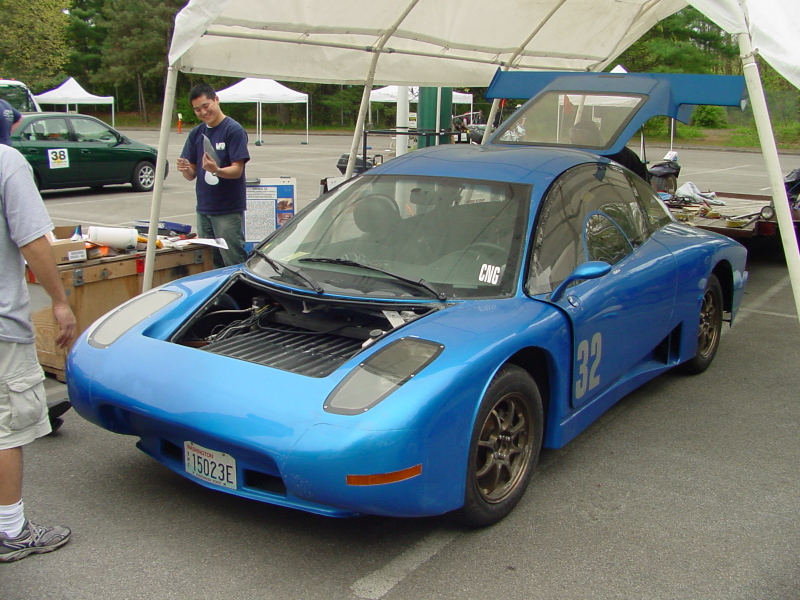 As the name suggests, Viking32 has a long pedigree. Western Washington University Hybrid Club's entry runs on biomethane captured from landfills. Methane is many times more damaging a greenhouse gas than carbon dioxide, so this vehicle lowers greenhouse pollution as it drives.

---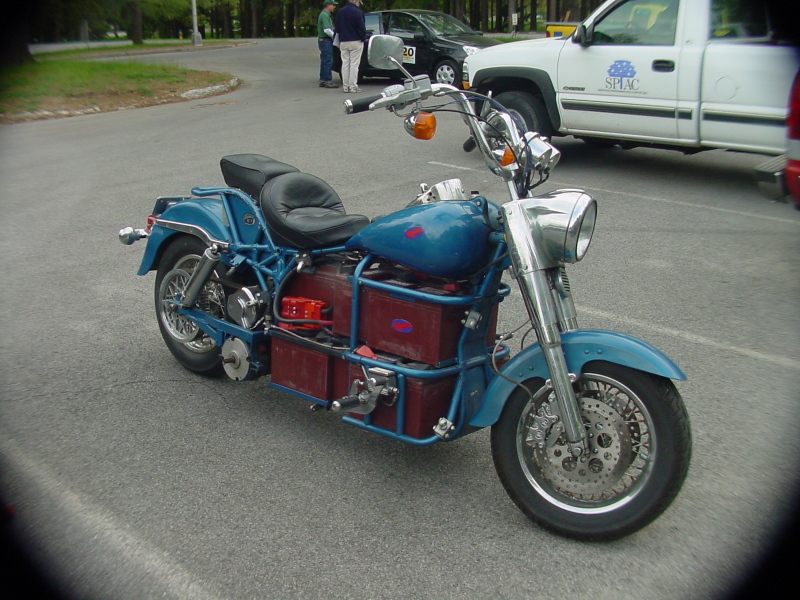 Some of us think the Vogelbilt battery-electric motorcycle sounds the way all motorcycles should sound. No roar; just a whisper.

---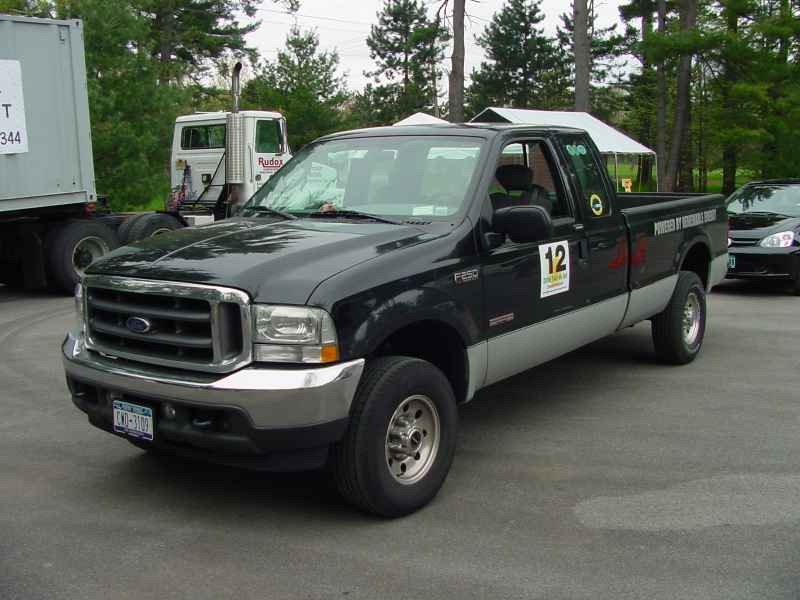 But when Carl Vogel cannot ride his electric hog, he hops into his Ford F250 (also named Vogelbilt) which has spent the past 3 years using nothing but B100 biodiesel.

---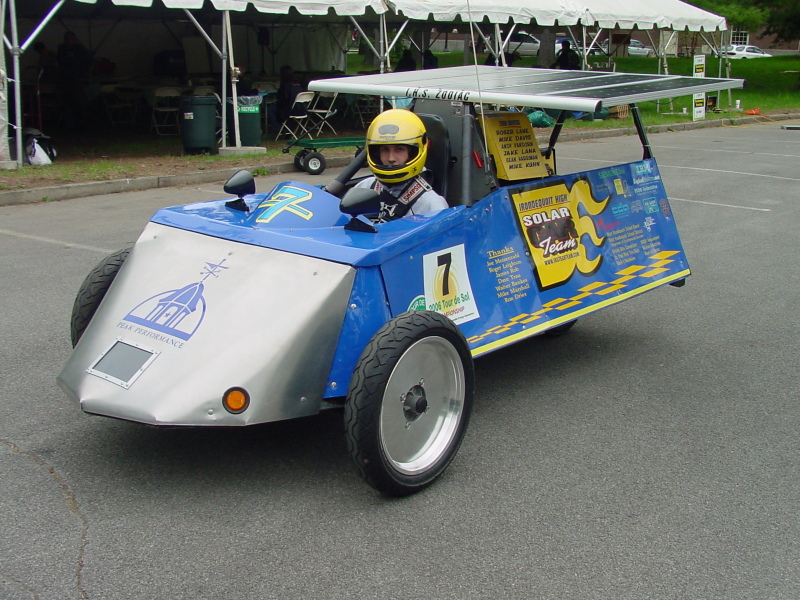 The Zodiac hails from West Irondequoit High School in Rochester New York. Another solar-electric vehicle with a long history at the Tour de Sol, it also has a history of steady refinement.

---