See the main page of Tour de Sol 2005 Photos at http://www.AutoAuditorium.com/TdS_Reports_2005/photos.html
Unless otherwise noted, these all photos were taken by and Copyright 2005 to John Helwig.
---
Runabout Cycles
---
Josh Kerson explains the customized RunAbout Cycle. The seat is missing in this photo, but that allows us to see the lead-acid batteries that are mounted under it and the motor controller mounted behind it. Notice that the pedals are on an adjustable arm that makes finding the perfect position for any individual rider easy. Other things to notice: wheel fenders, a pair of rearview mirrors, and the pair of side-mounted steering handles.

---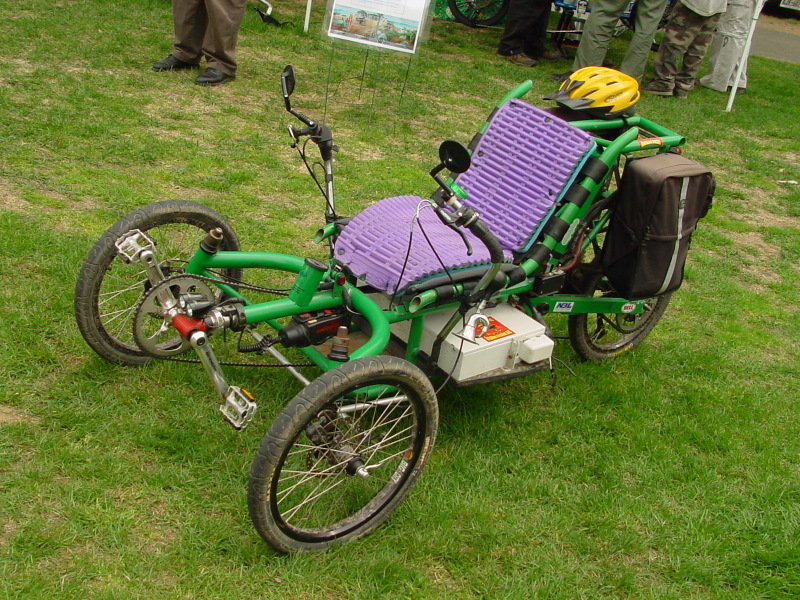 Here is another RunAbout trike, equipped with saddle bags. The lithium ion battery pack and charger are in the white box under the seat. The motor and drive chain are visible in this photo, mount just forward of the rear wheel.

---