See the main page of Tour de Sol 2005 Photos at http://www.AutoAuditorium.com/TdS_Reports_2005/photos.html
Unless otherwise noted, these all photos were taken by and Copyright 2005 to John Helwig.
---
Bassi Scientific
Text not associated with a photo.
---
Tony Basilicato with his "teaching machine NEV".

---
Another view. On the shelf above the windshield are (left to right) a sound-effects box, a car radio, and a two-way radio. The wheels don't have a suspension or shock absorbers, but the seat does.

---
A closer look at the controls.

---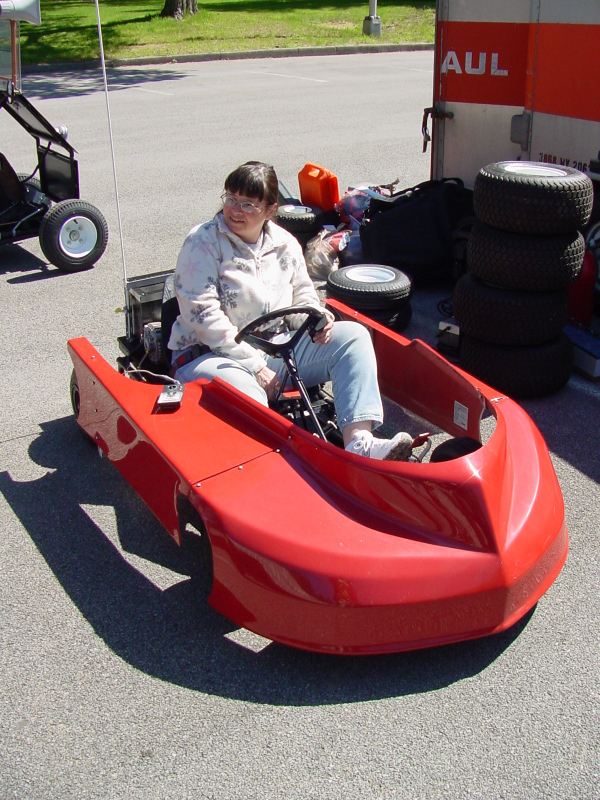 Anne Basilicato in the racing car.

---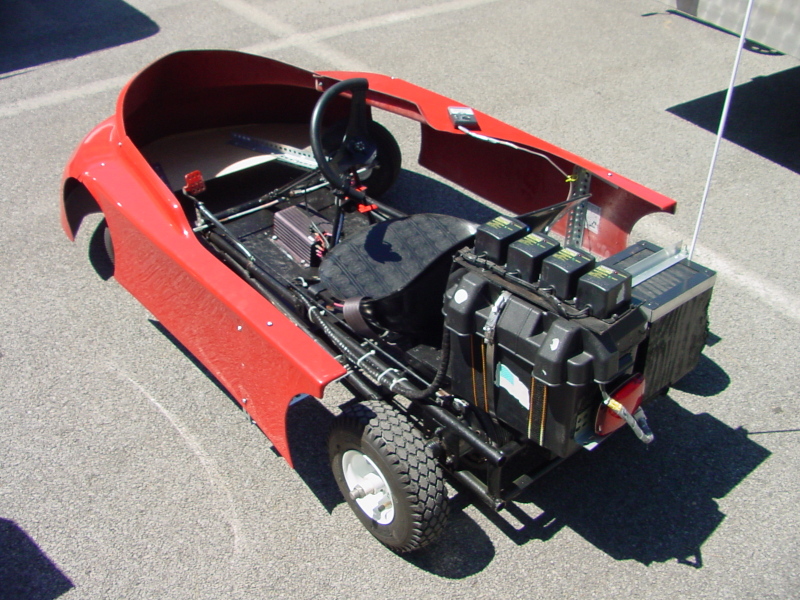 In this view of the racing car, the battery packs and chargers are in the rear.

---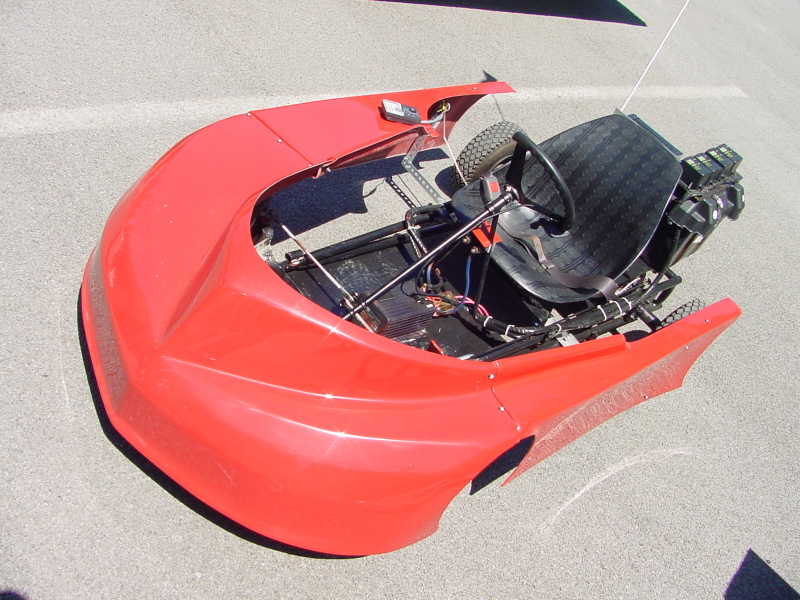 Another view.

---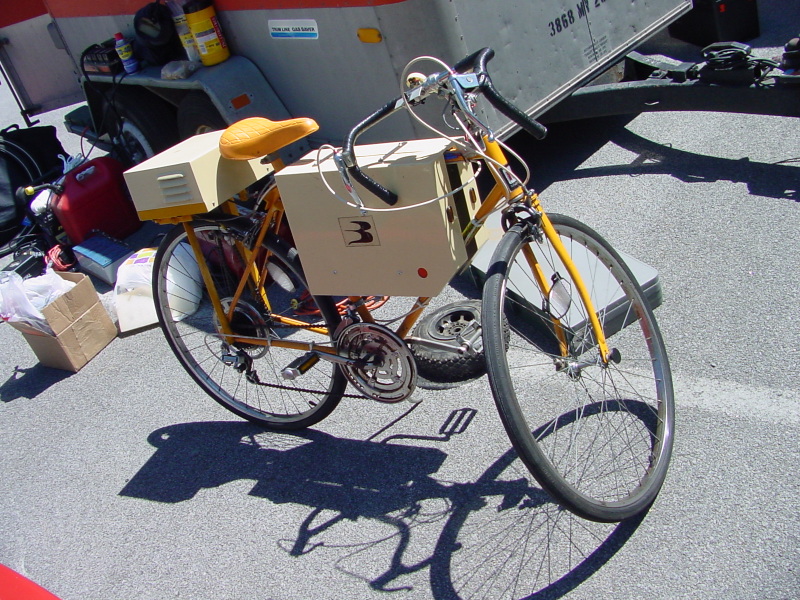 The electric bike has the motor mounted above the rear wheel, connected with a chain drive. The battery pack is between the handle bars and the seat support.

---