See the main page of Tour de Sol 2005 Photos at http://www.AutoAuditorium.com/TdS_Reports_2005/photos.html
Unless otherwise noted, these all photos were taken by and Copyright 2005 to John Helwig.
---
Newburgh Free Academy Solar Racing Team
While 'Sol Machine #5' was only on display, the solar bike and the E-Bike competed in the Tour de Sol.
---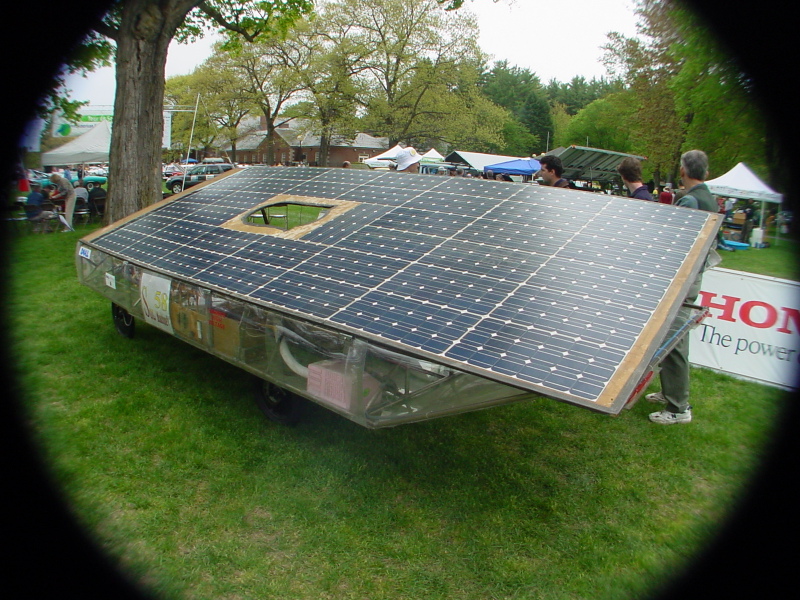 Sol Machine #5 features a tiltable solar array which allows for more efficient collection of the sun's rays by positioning the array as close to perpendicular to the rays as possible.

---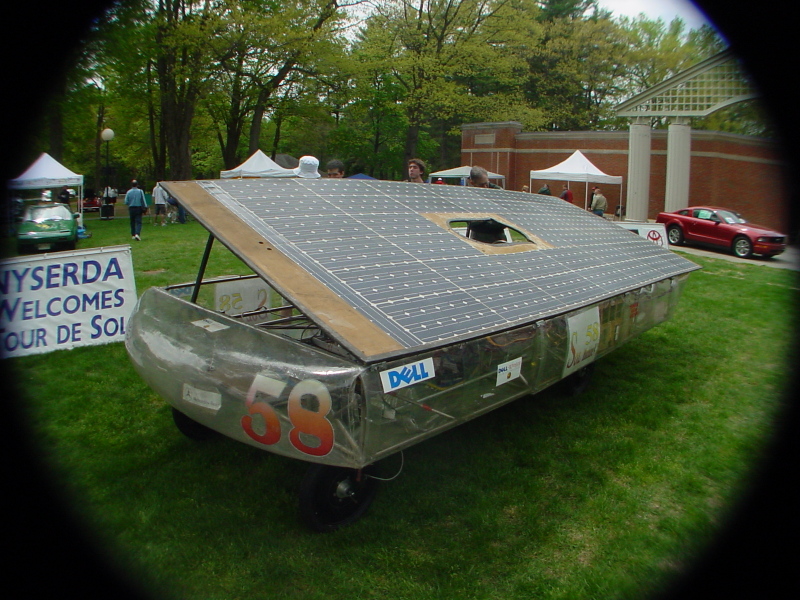 Another view.

---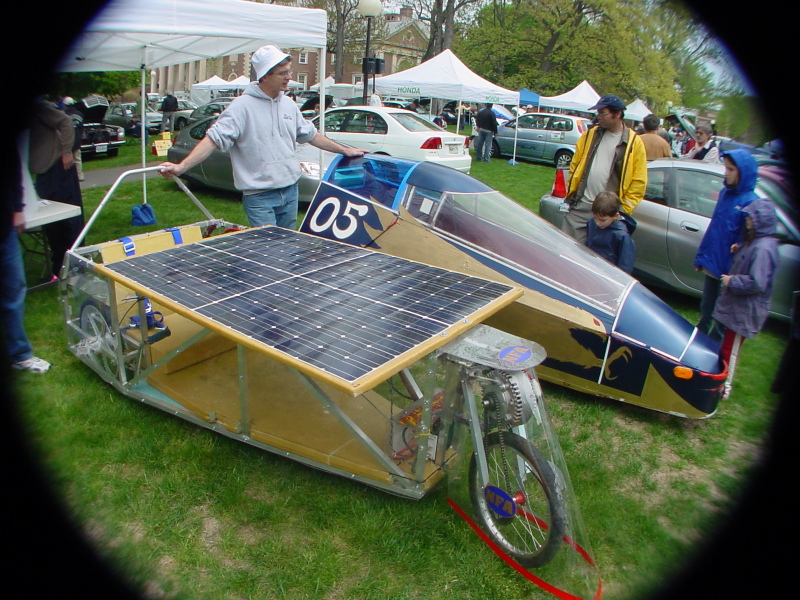 The solar bike and the E-bike on display at the Auto Show. Note that the front wheel of the solar bike is both steering and power. The electric motor above the wheel drives it through a chain.

---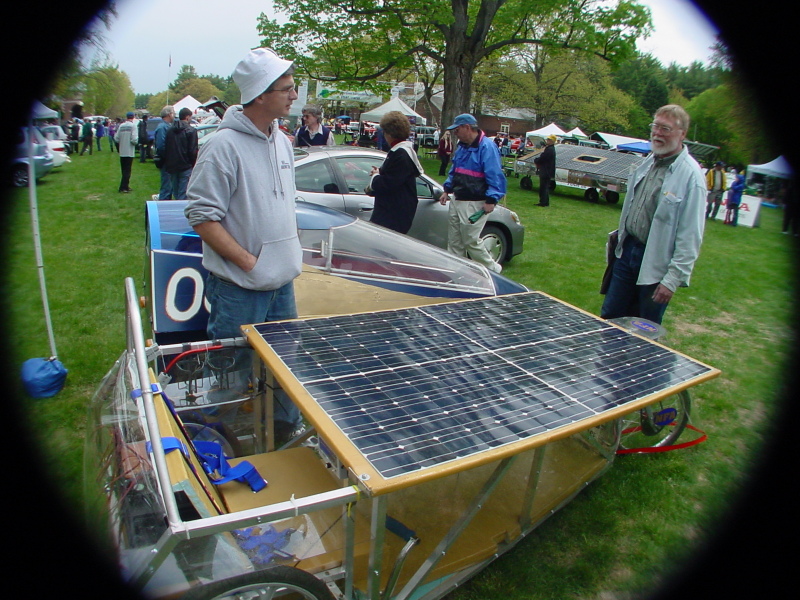 Notice that the solar bike doesn't have a steering wheel. Left and right handles steer the front wheel.

---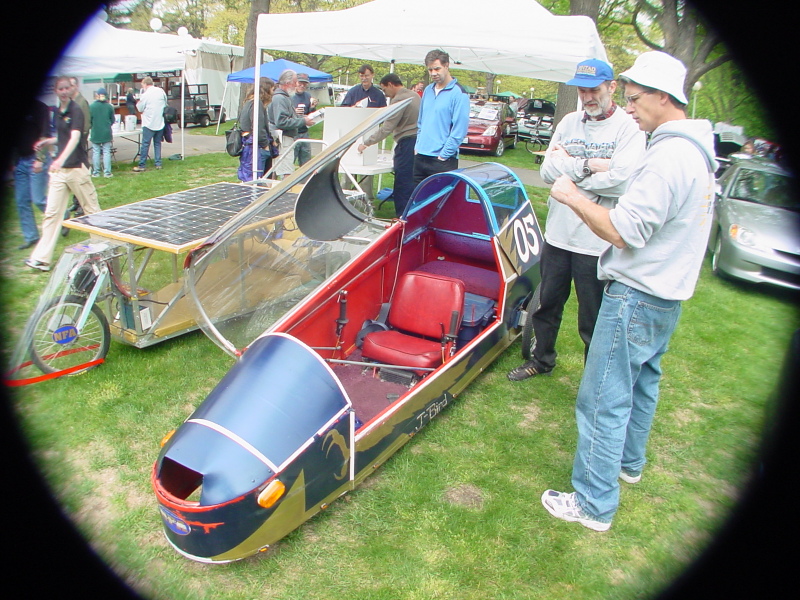 The E-bike also uses the steering handles instead of a steering wheel.

---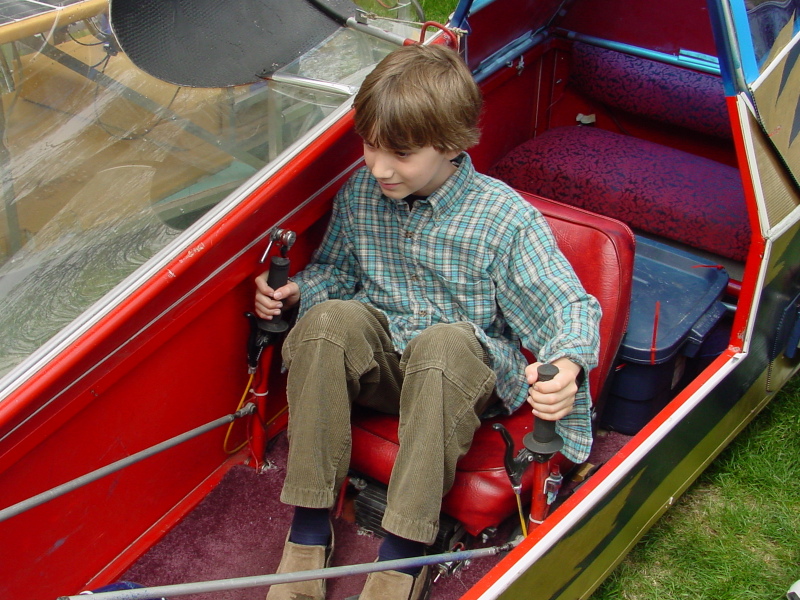 A member of the "Future E-Bike Racers of America" tries out the driver's seat.

---