See the main page of Tour de Sol 2005 Photos at http://www.AutoAuditorium.com/TdS_Reports_2005/photos.html
Unless otherwise noted, these all photos were taken by and Copyright 2005 to John Helwig.
---
Plug-in Prius

Team Name: Valence Technology, Inc.


Powered by the Valence U-Charge* Power System, this concept plug-in hybrid electric vehicle (PHEV) is a fully functional concept car based on a 2004 Toyota Prius that was modified by EnergyCS. Because the Valence battery offers much more energy than batteries traditionally used in hybrid vehicles, it allows significant amounts of zero-emission driving and fuel efficiencies of 120-180 mpg.
---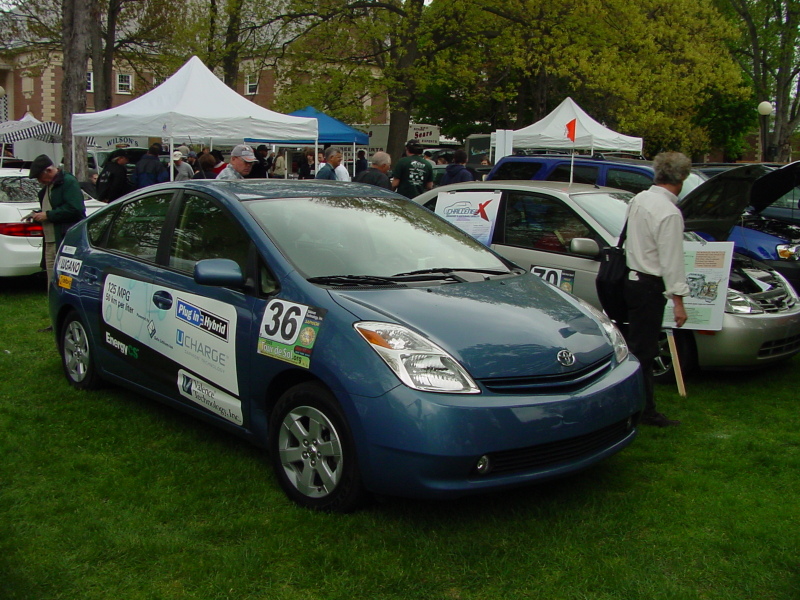 It just looks like a normal 2004 Prius. But what does that graphic on the door say?

---
"125 MPG / 50 km per liter" Without the sign, how would you know?

---