See the main page of Tour de Sol 2005 Photos at http://www.AutoAuditorium.com/TdS_Reports_2005/photos.html
Unless otherwise noted, these all photos were taken by and Copyright 2005 to John Helwig.
---
Zodiac

Vehicle Name: Zodiac
Vehicle Number: 7
Team Name: IHS Solar Car Team - W. Irondequoit High School
State: New York 
Electric: 1999 Purpose-built, (Solar + Battery: Trojan PbA)


The Zodiac has been going strong for five years thanks to the commitment dedication and countless man hours poured into the vehicle. Through previous competitions we have proven our skills and and hope to wow the competition this year.
---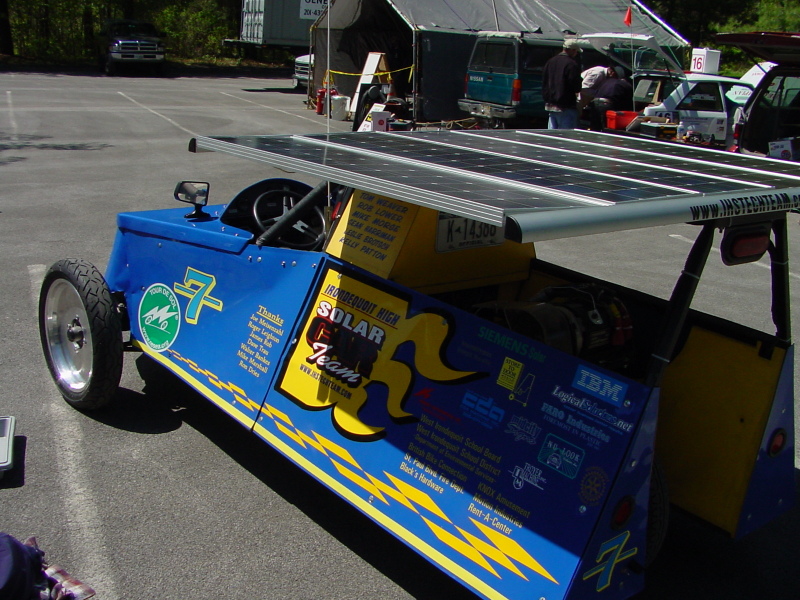 The single drive wheel is in the back, with the motor perched on top. The five solar panels are hinged so they can be tilted left and right to better catch the sun.

---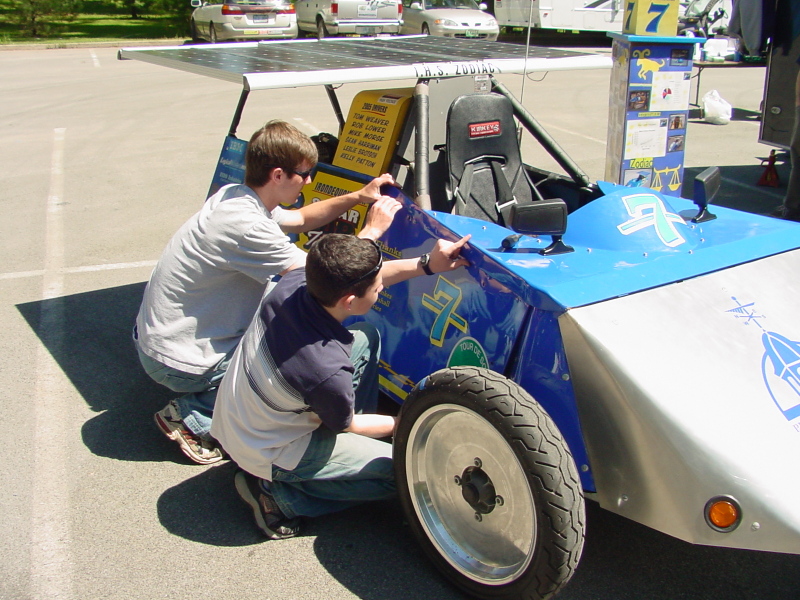 The side panels come off fairly easily.

---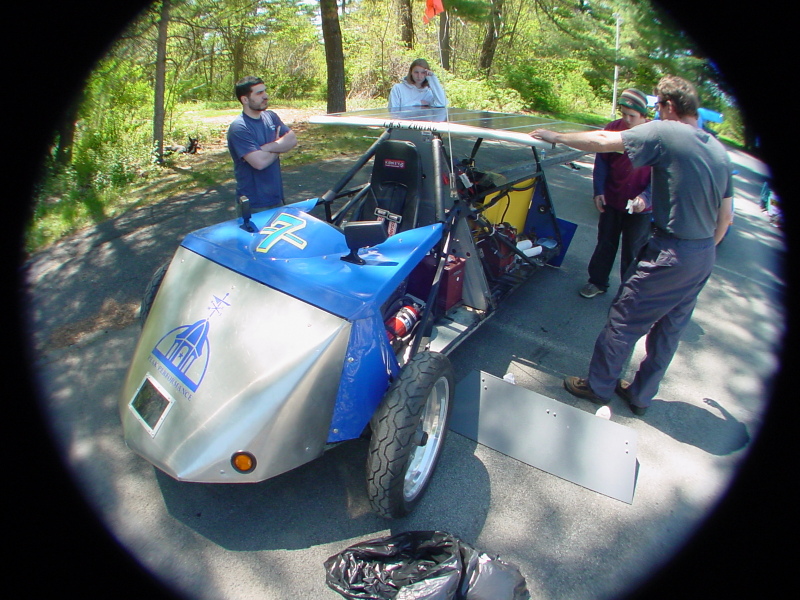 With the removed, the components are easy to access. The window in the nose allows the driver to see what is immediately ahead, such as curbs and parking barriers.

---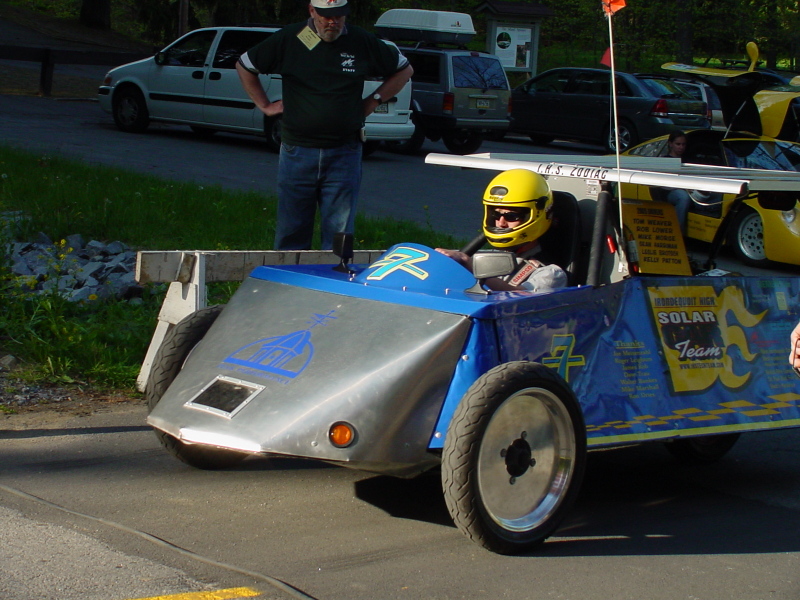 Ready to start the hill climb competition.

---