See the main page of Tour de Sol 2005 Photos at http://www.AutoAuditorium.com/TdS_Reports_2005/photos.html
Unless otherwise noted, these all photos were taken by and Copyright 2005 to John Helwig.
---
Solar Black Bear

Vehicle Name: Solar Black Bear
Vehicle Number: 20
Team Name: U. Maine Solar Vehicle Team
State: Maine
Electric: 1986 Chevy S-10 conversion, (Solar + Battery: Trojan PbA)


The Solar Black Bear was created in the spring of 1999 and has been the Light-duty two-person Solar Commuter Champion for 6 years. The Solar Black Bear is a very practical and usable vehicle that demonstrates the team's enthusiasm and commitment to creating a better tomorrow for today.
---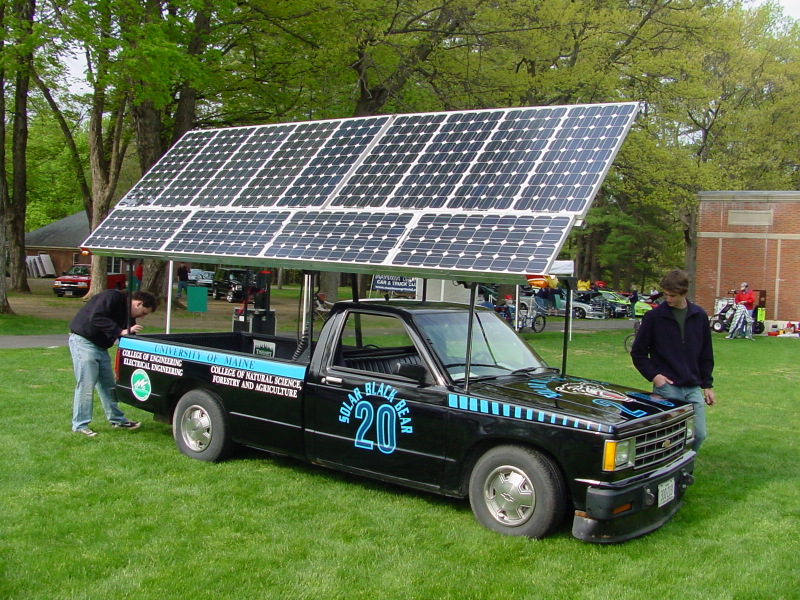 Early on the day of the Saratoga Spring Auto Show, the Solar Black Bear was set up, getting some rays.

The mechanism that tilts the array is simple, but clever and effective. There are four posts that support the under-frame of the array, which has pivot pins on both sides. Here we see the two driver's side pins have been pulled so the array is tilted on the passenger's side pins. The silver electric lift cylinder at the front of the load bed (just above the word "SCIENCE" pushes up at the center of the solar array, so the angle can be set just so. As the day progresses and the sun rises higher, the cylinder lowers the array until, at noon, it is flat on the under-frame. Put in the driver's side pins, pull the others and push up with the cylinder to track the sun down to the west.

---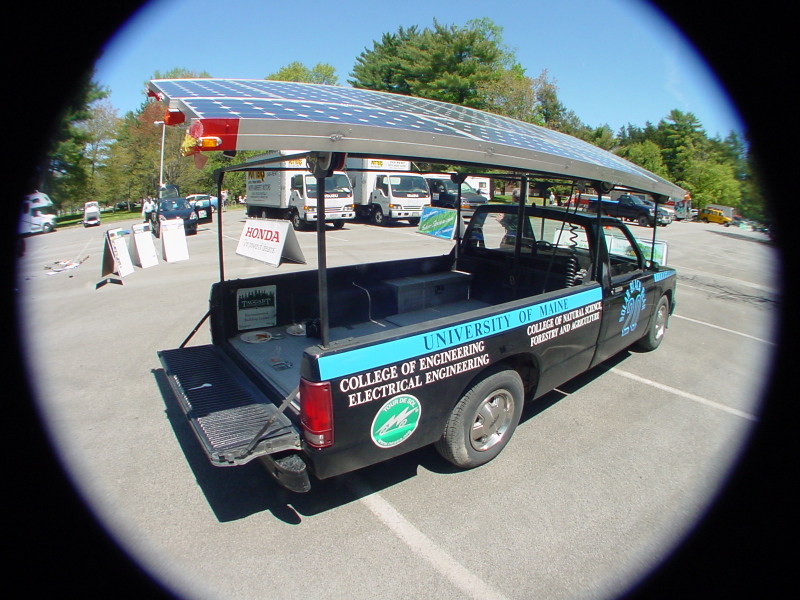 Here you can see the rear passenger's side pin and hinge.

The batteries are all below the diamond plate load bed. The diamond plate comes off easily for easy access.

---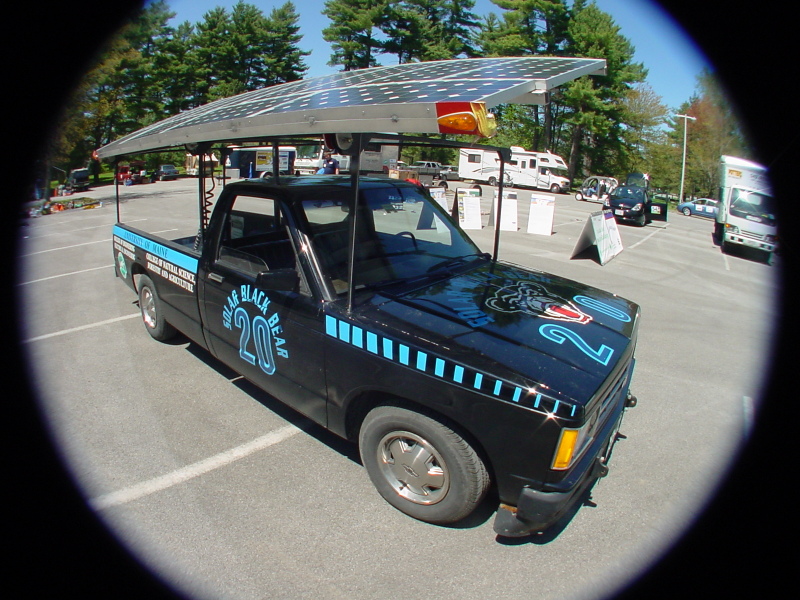 Note the Solar Black Bear logo on the hood.

---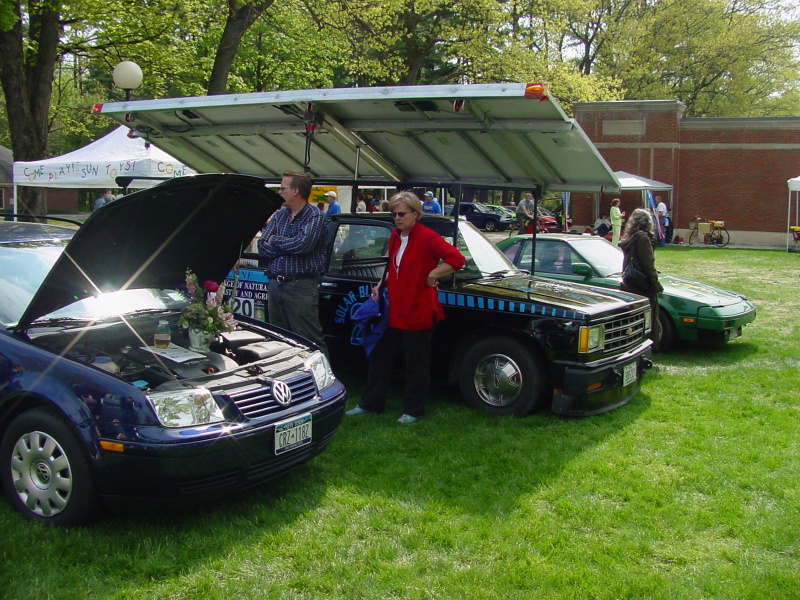 The other advantage of the big panel is it provides major shade when the sun gets hot.

---