See the main page of Tour de Sol 2005 Photos at http://www.AutoAuditorium.com/TdS_Reports_2005/photos.html
Unless otherwise noted, these all photos were taken by and Copyright 2005 to John Helwig.
---
Honda FCX Fuel Cell car
E> Vehicle Name: FCX Demonstration Vehicle: Honda FCX Electric: Hydrogen Fuel Cell
---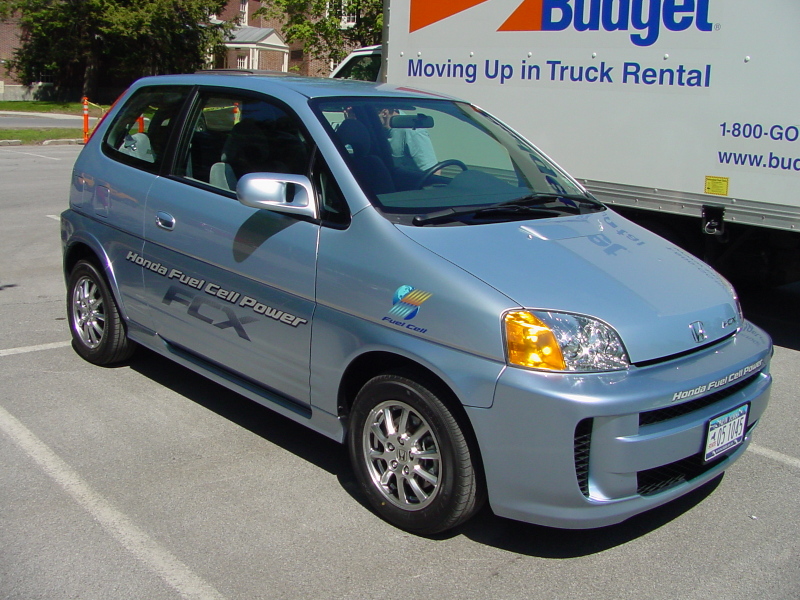 The short but tall profile of the car is largely due to the seats being raised by the fuel tanks, fuel cells, and associated subsystems under them.

---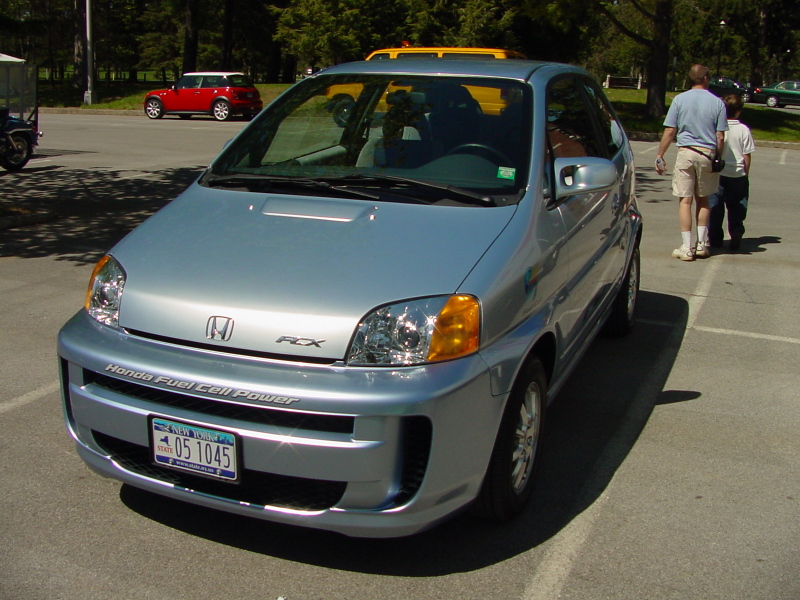 Note the "see-through" side mirror.

---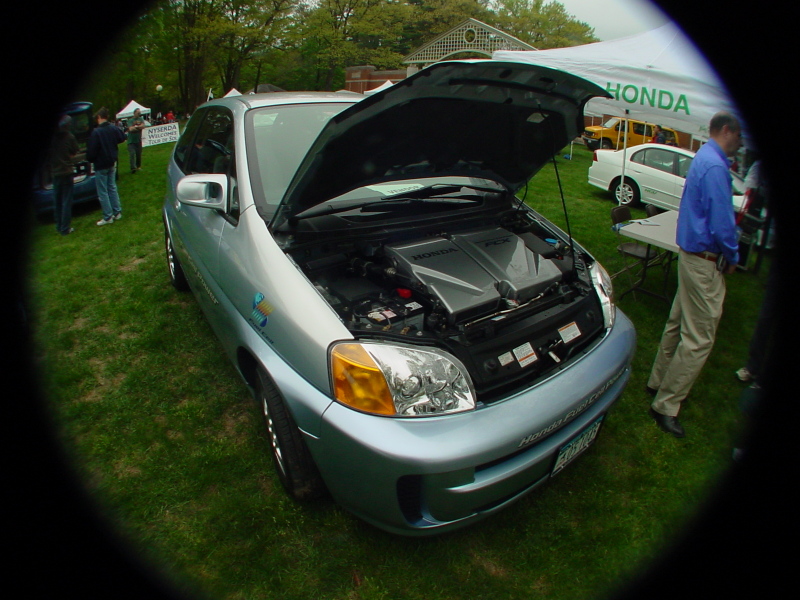 There isn't a great deal of "plumbing" under the hood, although the "starter battery" certainly looks out of place. I suspect that's for "hotel loads"; lights, radio, etc.

---