See the main page of Tour de Sol 2005 Photos at http://www.AutoAuditorium.com/TdS_Reports_2005/photos.html
Unless otherwise noted, these all photos were taken by and Copyright 2005 to John Helwig.
---
Mercedes Benz diesel runs on vegetable oil
Cynthia brought her veggie-Benz to the Tour de Sol display in Saratoga Springs to tell her story about driving on used cooking oil. And she got a TdS Monte Carlo Rally trophy for being the oldest car to enter.
But she was quite surprised when she won an award from the Spring Autoshow judges for "Best Mercedes".
---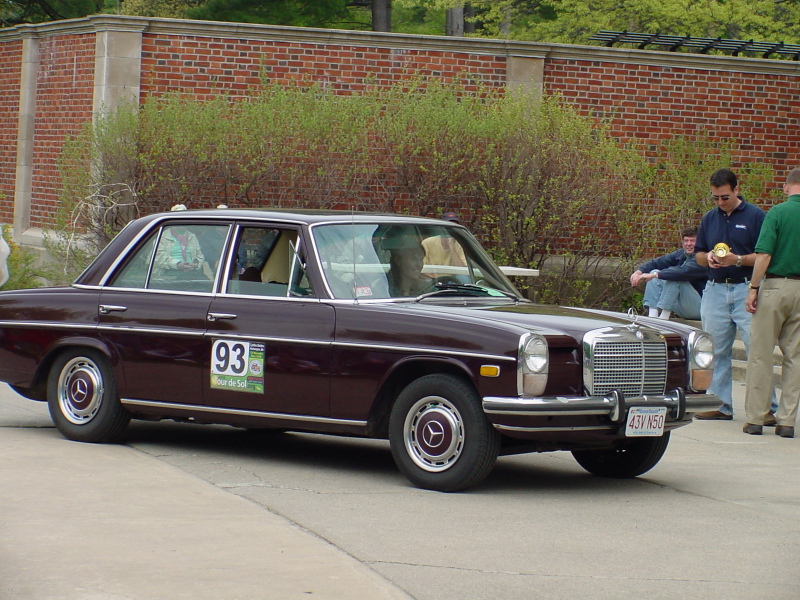 Cynthia pulls up to win her award from the Saratoga Spring Autoshow.

---