See the main page of Tour de Sol 2005 Photos at http://www.AutoAuditorium.com/TdS_Reports_2005/photos.html
Unless otherwise noted, these all photos were taken by and Copyright 2005 to John Helwig.
---
Woodstock

Vehicle Name: Woodstock
Vehicle Number: 56
Team Name: St. Mark's Electric Vehicle Club
State: Massachusetts
1994 Ford Ranger conversion
Electric: (Battery: Trojan PbA)


"Woodstock" is a true zero emission vehicle. It runs on 100% renewable electricity! This yellow 1994 Ranger was converted to run on battery power by high school students at St. Mark's School. Woodstock's batteries recharge overnight with wind-generated electricity from the grid. Built by physics students, the project gives them an opportunity to explore what engineering would be like, and the importance of efficiency.
---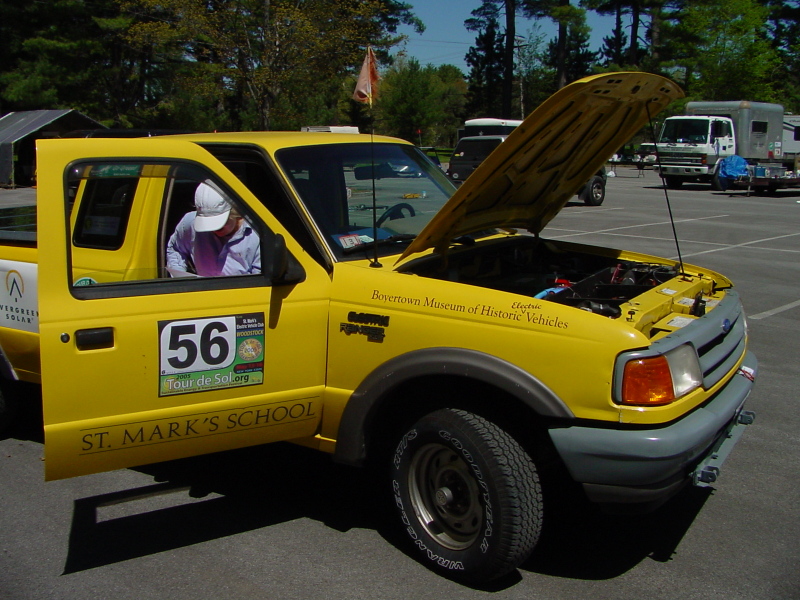 Under the hood is the controller, the motor and some batteries.

---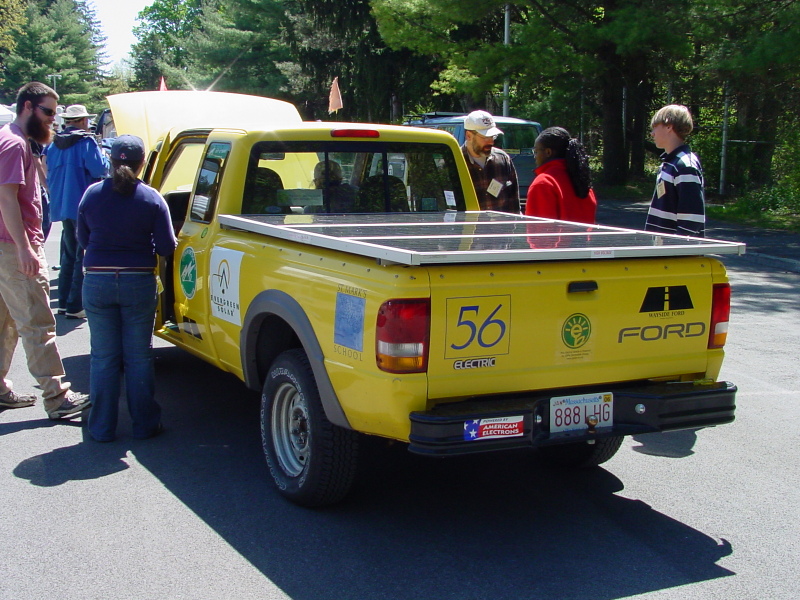 The team gets ready to go through technical inspection. The bumper sticker says "Powered by American Electrons".

---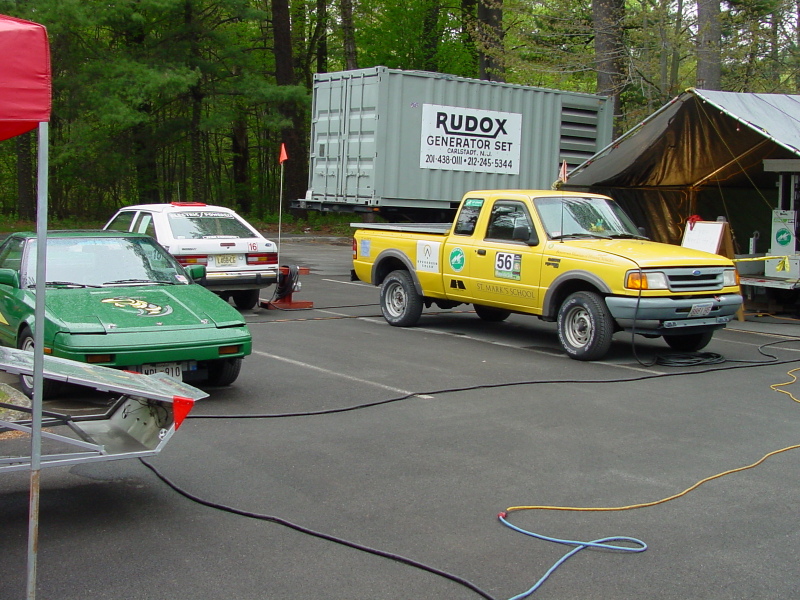 All the vehicles plugged into the generator set were using renewable sources. The generator was fueled with biodiesel.

---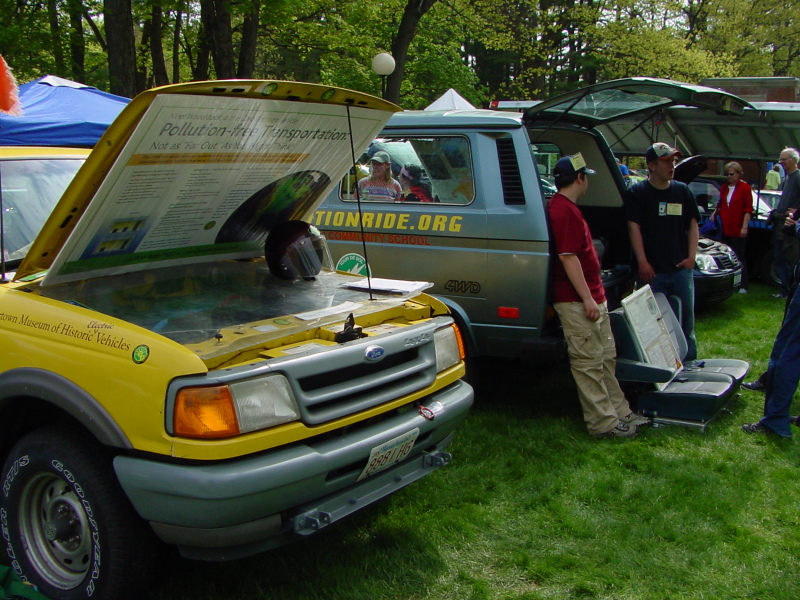 "Renewable Row" at the Saratoga Spring Autoshow featured Woodstock, rEVolutionride.org and the Solar Black Bear (with the large tilted solar panel in the distance). Each is a practical battery-electric vehicle recharged by a renewable source.

---