See the main page of Tour de Sol 2005 Photos at http://www.AutoAuditorium.com/TdS_Reports_2005/photos.html
Unless otherwise noted, these all photos were taken by and Copyright 2005 to John Helwig.
---
The Olympian

Vehicle Name: The Olympian
Vehicle Number: 16
Team Name: Burlington County Electechs
State: New Jersey
Electric: (Battery: GNB PbA)


"The Burlington County Electechs" includes students and instructors from Burlington County Institute of Technology (BCIT) and Burlington County College (BCC.) They are entering the Olympian, an electric vehicle recently donated by Cinnaminson High School. The team is committed to preparing students for vocations in the high tech automotive and related industries, including the economic, social, and health related benefits of greener transportation.
---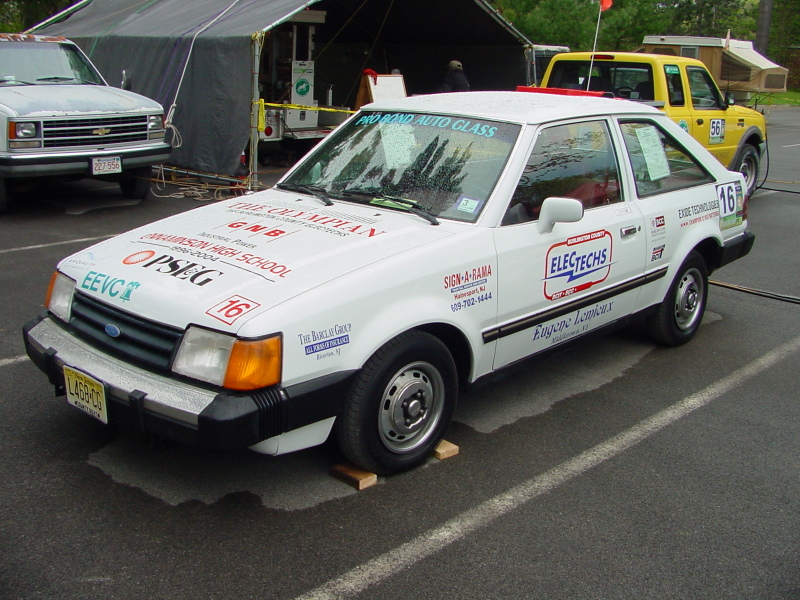 Ollie Perry is particularly proud of the ElecTechs logo, done by a former student of his.

---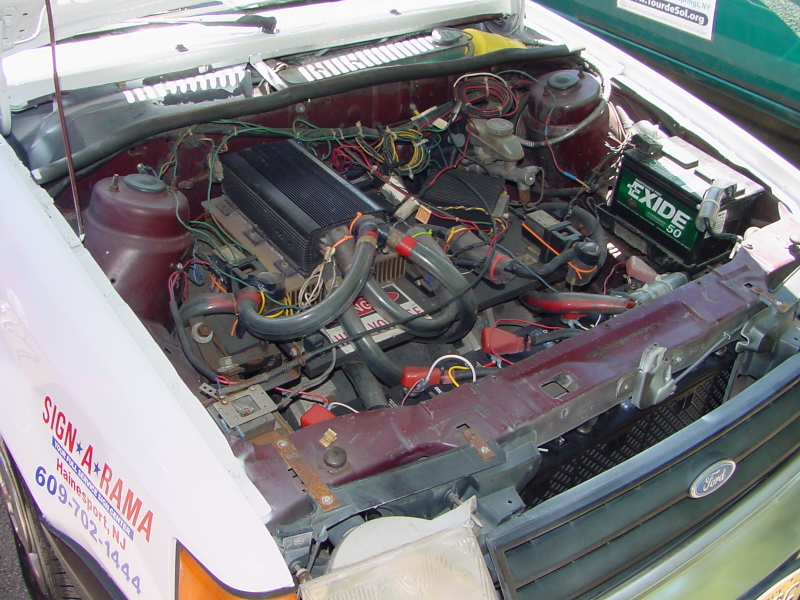 Under the hood.

---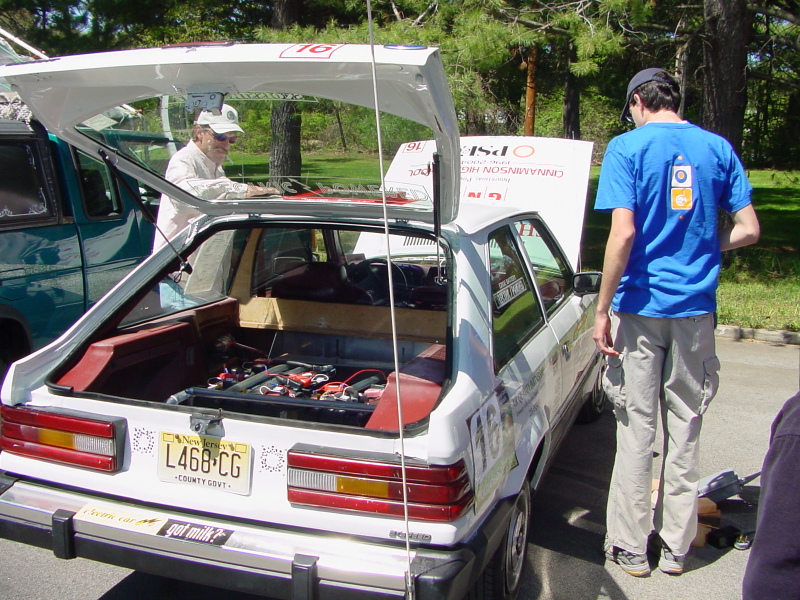 The battery box is visible in the back of the car.

---