See the main page of Tour de Sol 2005 Photos at http://www.AutoAuditorium.com/TdS_Reports_2005/photos.html
Unless otherwise noted, these all photos were taken by and Copyright 2005 to John Helwig.
---
The Lorax

Vehicle Name: The Lorax
Vehicle Number: 45
Team Name: Methacton Electric Car Club
State: Pennsylvania
Electric: 1999 "Lomax" kit car conversion, (Battery: Eagle-Pricher PbA)


The Methacton Electric Car Club is made up of males and females ranging from 9th to 12th grades. Our mission is to explore alternative energy resources one car at a time while providing hands-on learning about alternate power sources for science, engineering, and trade students and the general public. In addition to building a vehicle the team created computer generated fundraising materials, and community outreach.
---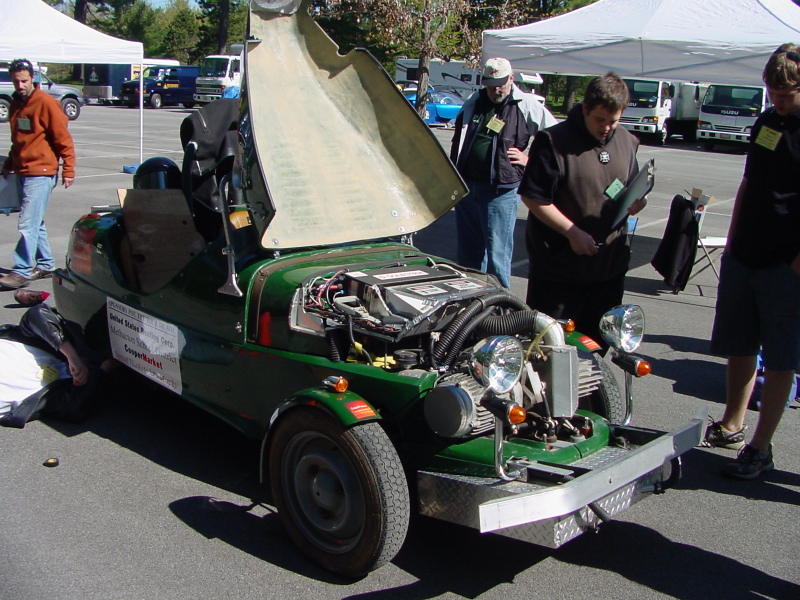 Open wide and say "ahhhhhhh".

---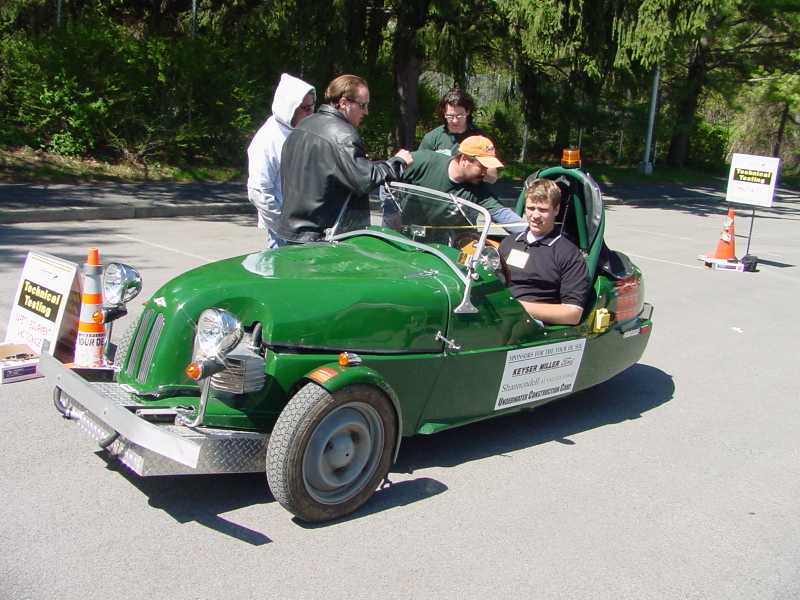 The roll bar and the flashing light that sits above it are new this year.

---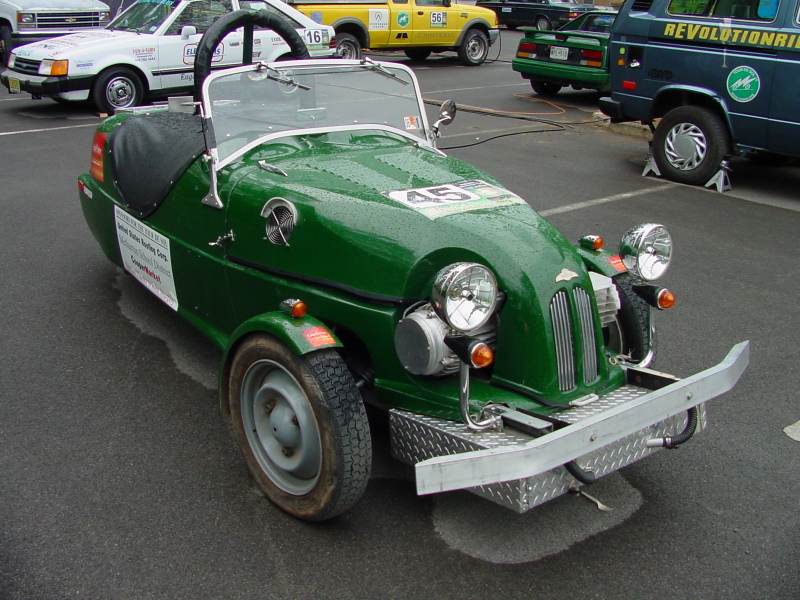 A view from the other side, with the rain cover on.

---