See the main page of Tour de Sol 2005 Photos at http://www.AutoAuditorium.com/TdS_Reports_2005/photos.html
Unless otherwise noted, these all photos were taken by and Copyright 2005 to John Helwig.
---
The Green Hornet
This converted MR2 can be run as a fast, burn-rubber racing car or as a more docile street machine.
---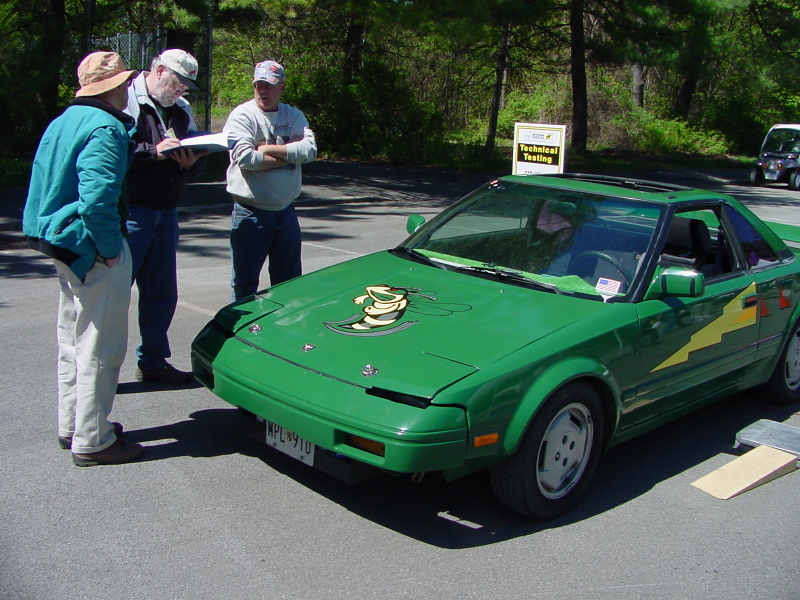 It was put through Technical Testing, even though it was not competing, to see how close-to-ready it was for next year's Tour.

---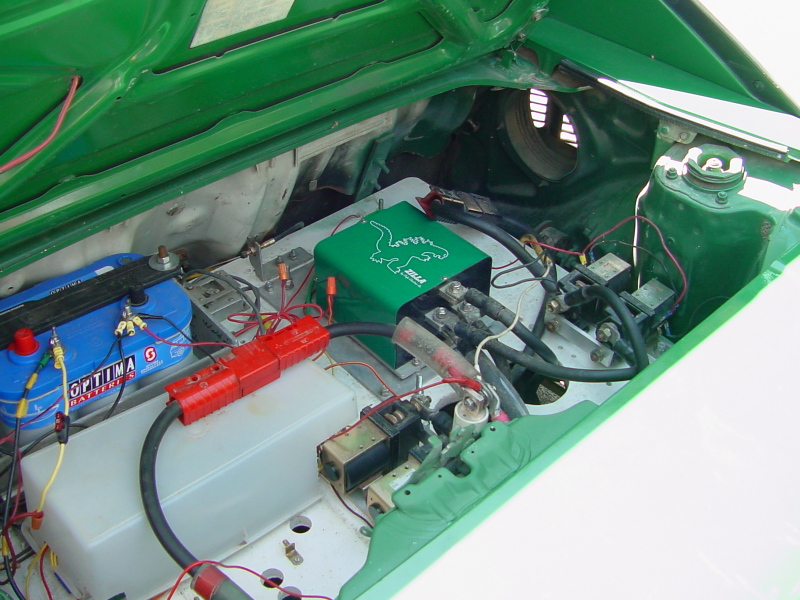 Four contactors (two near the shock absorber tower and two near them middle of the "engine" compartment) can reconfigure.

---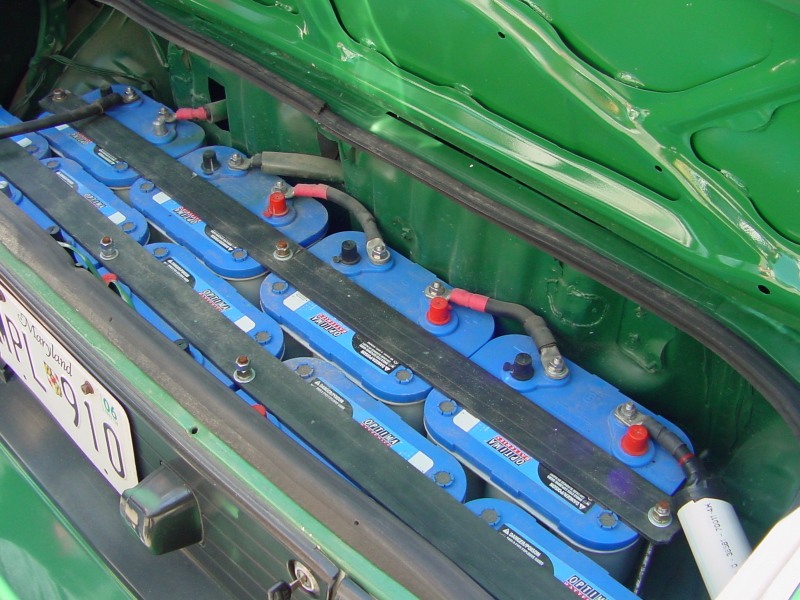 the nine batteries in the rear, . . .

---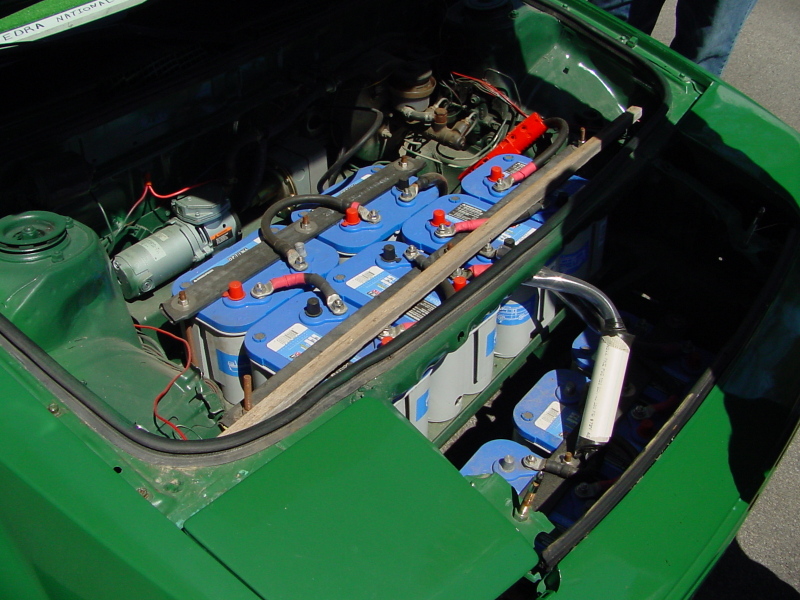 . . . and nine batteries in the front as one long string in series for speed or two short strings in parallel for range.

---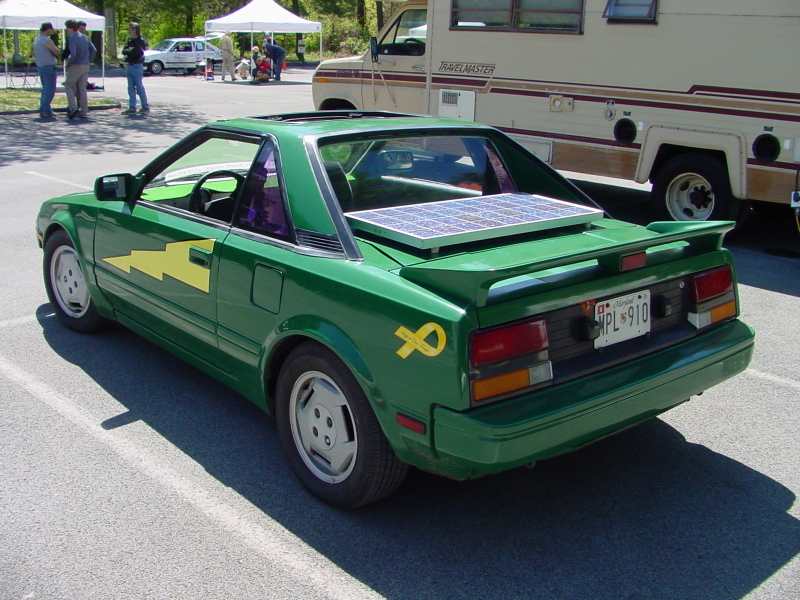 ---