See the main page of Tour de Sol 2005 Photos at http://www.AutoAuditorium.com/TdS_Reports_2005/photos.html
Unless otherwise noted, these all photos were taken by and Copyright 2005 to John Helwig.
---
Quebec Advanced Transportation Institute (ITAQ), Bio SMART

Vehicle Name: Bio SMART (2005 SMART)
Vehicle Number: 10
Team Name: Quebec Advanced Transportation Institute (ITAQ)
Providence: Quebec, Canada
ICE: Biodiesel (B20)


The Quebec Advanced Transportation Institute (ITAQ) team wants to demonstrate a fun to drive eco-friendly car. The SMART is a production vehicle which, when powered with biofuels, can deliver substantial reductions in climate change emissions and air quality improvements. Quebec hosts one the largest biodiesel producers in North America using feedstock mainly from recycled source and this is an important R&D niche for the ITAQ.
---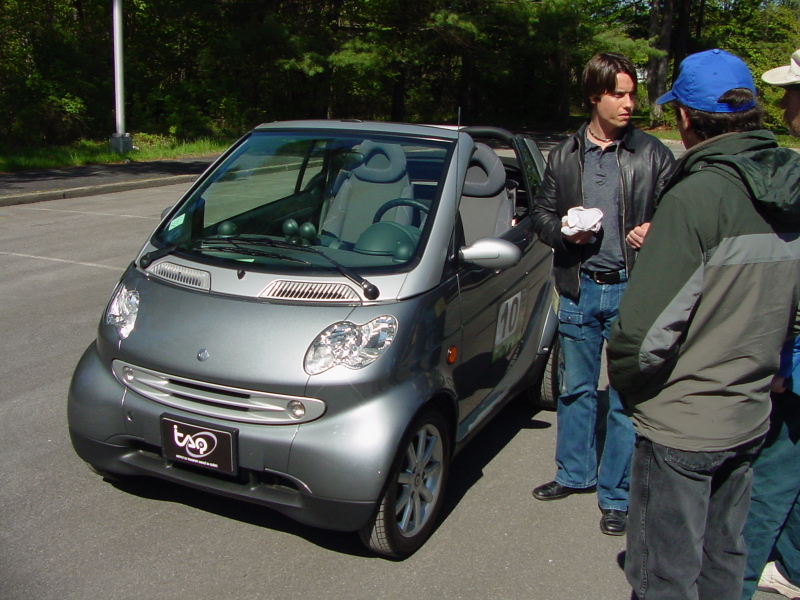 Hugo Marsolais explains the smart Passion and how of biodiesel made from used vegetable oil helps the environment.

---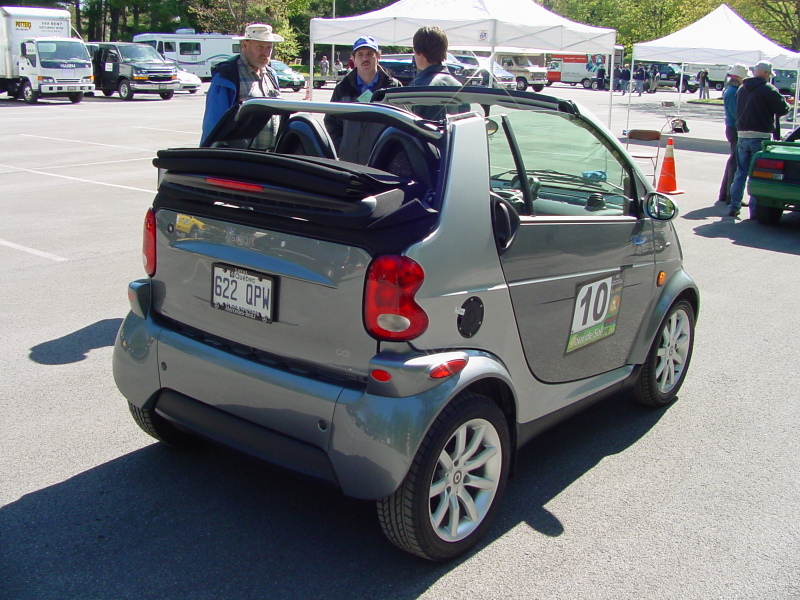 The engine is low, behind the rear bumper. When the top is up, there is a tall luggage space behind the seats.

---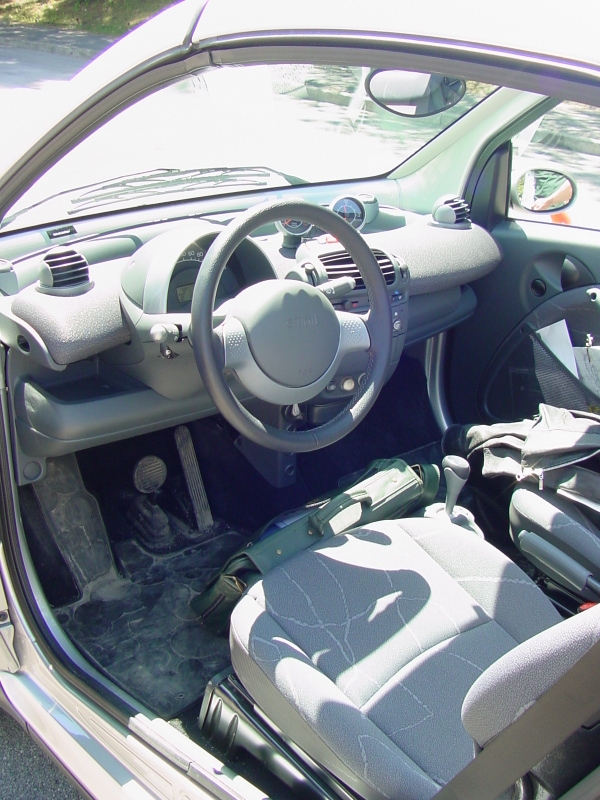 The interior feels roomy, mostly because the windshield is well forward. The mirrors and windows are electric. And this model has air conditioning.

---