See the main page of Tour de Sol 2005 Photos at http://www.AutoAuditorium.com/TdS_Reports_2005/photos.html
Unless otherwise noted, these all photos were taken by and Copyright 2005 to John Helwig.
---
ITAQ Smart Biodiesel
Photo provided by Hugo Marsolais.
---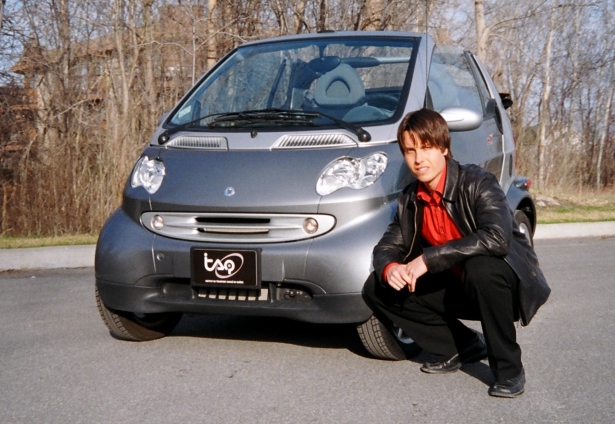 Hugo Marsolais will be driving this car in both the Monte Carlo Rally and the Tour de Sol Championship. The smart (the first letter of the name is not capitalized) has a lot of options, and is sold by Mercedes-Benz Canada.

---