See the main page of Tour de Sol 2004 Photos at http://www.AutoAuditorium.com/TdS_Reports_2004/photos.html
Unless otherwise noted, these all photos were taken by and Copyright 2004 to John Helwig.
---
#20, Solar Black Bear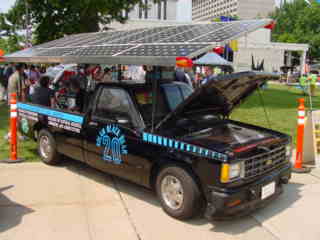 Tilting the solar array towards the sun maximizes the energy captured.

---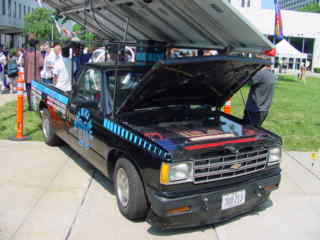 The solar array can be tilted to either side. It is lowered flat when the truck is driven.

---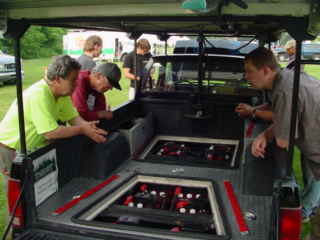 Removing panels from the truck bed gives access to the batteries.

---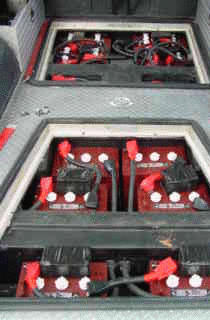 Another view of the batteries.

---