See the main page of Tour de Sol 2004 Photos at http://www.AutoAuditorium.com/TdS_Reports_2004/photos.html
Unless otherwise noted, these all photos were taken by and Copyright 2004 to John Helwig.
---
NJ Genesis hydrogen fuel cell car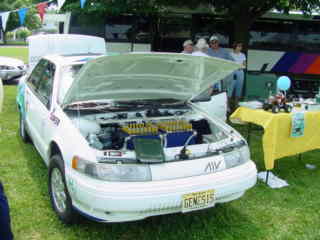 Mike Strizki brought the NJ Genesis to the Tour de Sol and talked about how he is using solar energy to extract hydrogen from water and putting it in the car.

---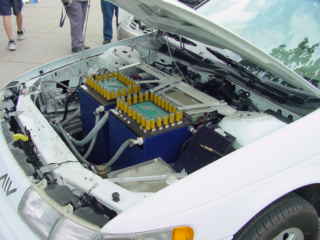 A shot of the fuel cell stacks under the hood.

---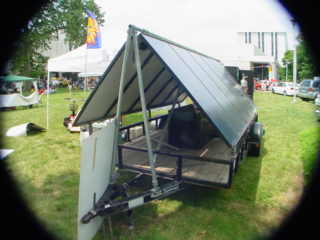 And where does the energy to make the hydrogen come from? Solar panels!

---