See the main page of Tour de Sol 2004 Photos at http://www.AutoAuditorium.com/TdS_Reports_2004/photos.html
Unless otherwise noted, these all photos were taken by and Copyright 2004 to John Helwig.
---
#2, H2 Sparrow
Also known as the Zero Carbon Car, the UW H2 Sparrow is striking.

---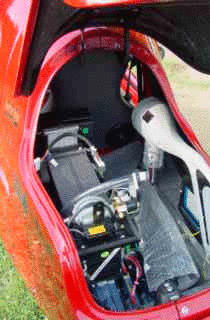 The wind tubine is stowed on the right with the blades in the pouch. The fuel cell is on the left.

---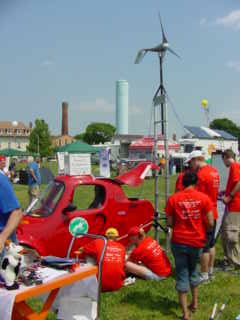 The Zero Carbon Car with the wind turbine deployed.

---