See the main page of Tour de Sol 2004 Photos at http://www.AutoAuditorium.com/TdS_Reports_2004/photos.html
Unless otherwise noted, these all photos were taken by and Copyright 2004 to John Helwig.
---
#7, Zodiac
Ready for the dynamic tests.

---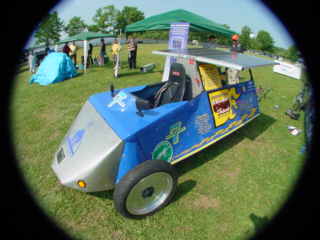 In this shot you can see the new, solid aluminum front wheels.

---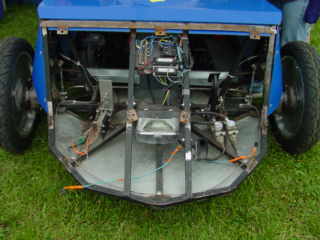 With the nose cone removed, the front suspension and some electronics are easy to inspect and work on.

---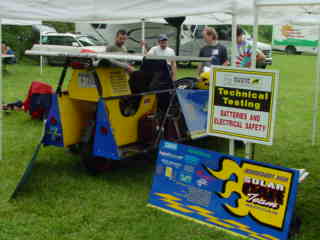 The panels come off for the Batteries and Electrical Safety inspection.

---