See the main page of Tour de Sol 2004 Photos at http://www.AutoAuditorium.com/TdS_Reports_2004/photos.html
Unless otherwise noted, these all photos were taken by and Copyright 2004 to John Helwig.
---
Exhibitor: RunAbout Cycles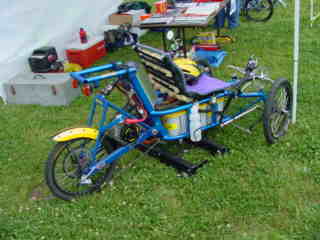 The RunAbout Cycle pre-production prototype.

---
Another view that shows the extendable crank arm in the center.

---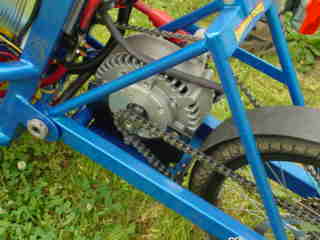 The Etek motor that drives the rear wheel.

---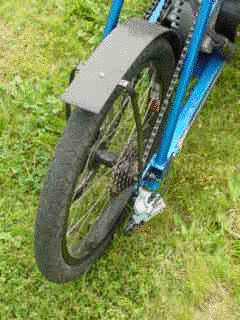 The rear gear-changing system.

---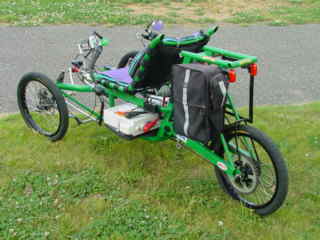 The Valence K-Charge module is the white box under the seat. More energy and less weight will be quite appealing.

---