See the main page of Tour de Sol 2004 Photos at http://www.AutoAuditorium.com/TdS_Reports_2004/photos.html
Unless otherwise noted, these all photos were taken by and Copyright 2004 to John Helwig.
---
#10, Vegginator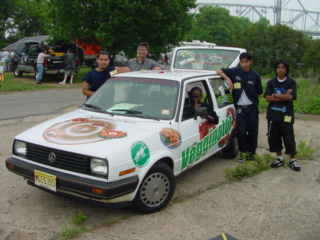 Vegginator with some of the Fuel Masters.

---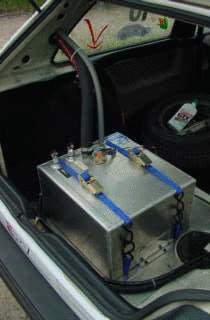 The new, removable fuel tank makes getting accurate milage data much easier.

---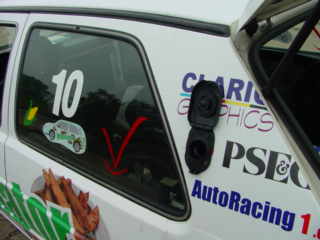 The new fuel port.

---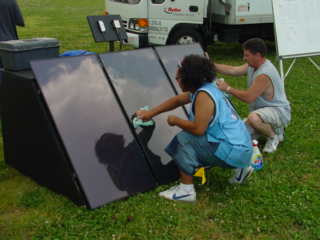 Cleaning the solar panels used for the fuel making demonstrations makes them work better at generating electricity.

---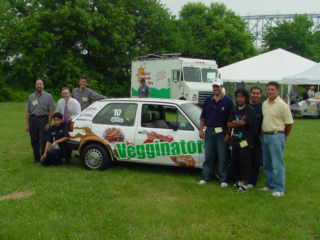 Everybody say "Cooking Oil!".

---