See the main page of Tour de Sol 2004 Photos at http://www.AutoAuditorium.com/TdS_Reports_2004/photos.html
Unless otherwise noted, these all photos were taken by and Copyright 2004 to John Helwig.
---
#38, Electro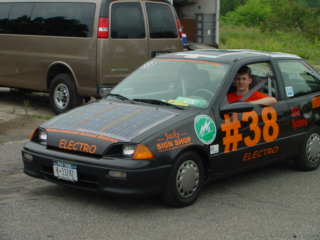 The solar panels total 96 Volts and trickle charge the traction battery pack.

---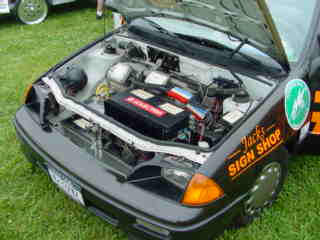 Under the hood is neatly layed out and looks very professional.

---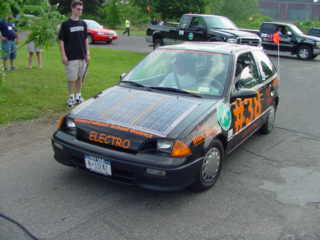 Ready to roll!

---