See the main page of Tour de Sol 2004 Photos at http://www.AutoAuditorium.com/TdS_Reports_2004/photos.html
Unless otherwise noted, these all photos were taken by and Copyright 2004 to John Helwig.
---
#23, Viking 23 pictures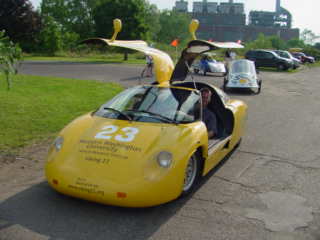 Viking 23 with the air conditioning on MAX.

---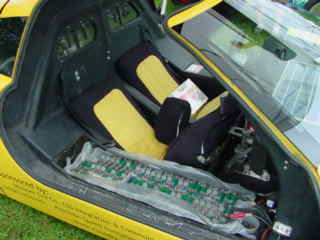 One of two battery strings, in the arm-rests.

---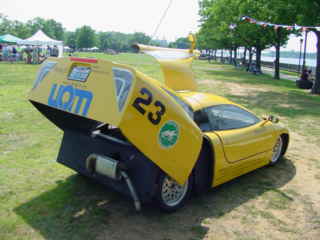 Access to the diesel engine in the rear is by lifting the back ...

---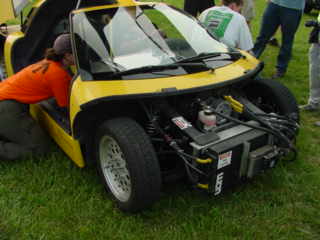 while you can take off the front to get to the electric motor.

---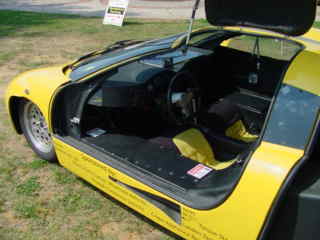 A view of the cockpit.

---