See the main page of Tour de Sol 2004 Photos at http://www.AutoAuditorium.com/TdS_Reports_2004/photos.html
Unless otherwise noted, these all photos were taken by and Copyright 2004 to John Helwig.
---
#92, SunPacer pictures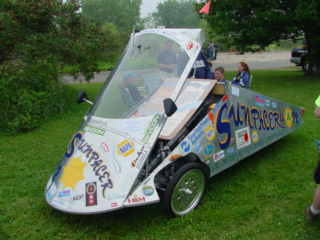 A signature of the SunPacer is its clamshell driver's door.

---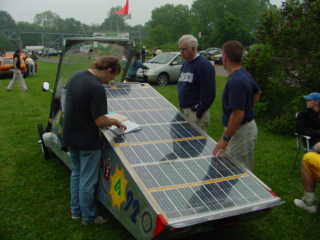 Another signature is the panel of solar cells on the sloping back.

---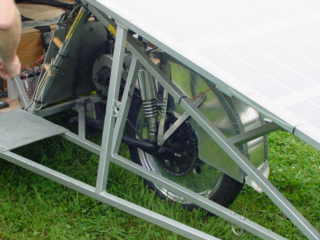 With the skin off, you can see the drive wheel.

---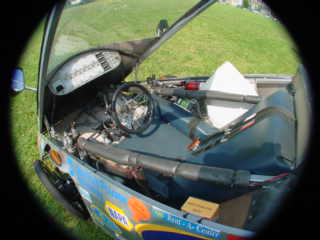 The driver's cockpit. The meters on the dashboard show the voltage from each of the 8 nickel metal hydride batteries, the pack voltage and current. 4 switchable temperature gauges also monitor the 8 batteries.

---