See the main page of Tour de Sol 2004 Photos at http://www.AutoAuditorium.com/TdS_Reports_2004/photos.html
Unless otherwise noted, these all photos were taken by and Copyright 2004 to John Helwig.
---
#32, Viking 32 pictures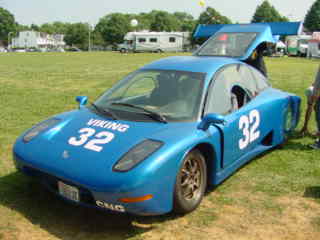 Notice the semi-circular side window and the rear-hinged door.

---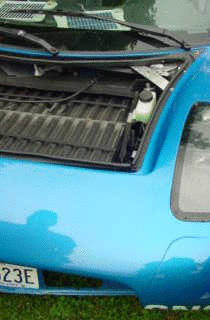 The hexagonal carbon fiber crush tubes are visible under the hood. There is a an aluminum plate between the two assemblies to prevent them from knifing through each other.

---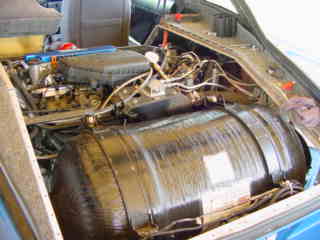 The engine is mounted forward of the gas cylinder.

---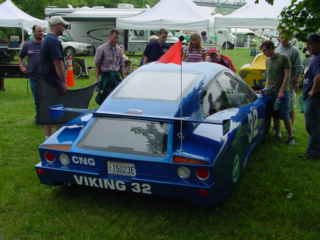 Rear view.

---