See the main page of Tour de Sol 2004 Photos at http://www.AutoAuditorium.com/TdS_Reports_2004/photos.html
Unless otherwise noted, these all photos were taken by and Copyright 2004 to John Helwig.
---
Pictures of #17, Proxima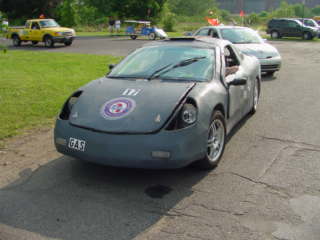 Lining up for technical testing.

---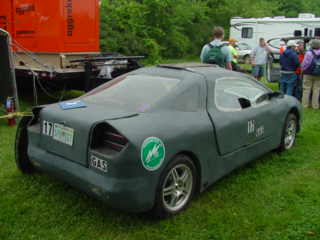 Rear view.

---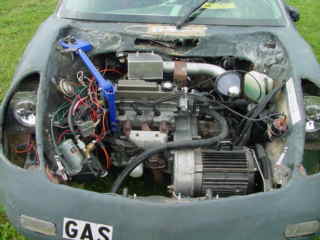 Under the hood. The engine is on the left, electric motor on the right. The case between them is the custom transmission that mixes the power from both.

---