See the main page of Tour de Sol 2003 Photos at http://www.AutoAuditorium.com/TdS_Reports_2003/photos.html
Unless otherwise noted, these all photos were taken by and Copyright 2003 to John Helwig.
---
People Pictures (mostly)
The Tour de Sol runs on the dedication and energy of many, many people. Here are a few ...
---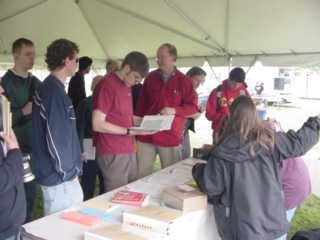 Teams checking and getting their paper work.

---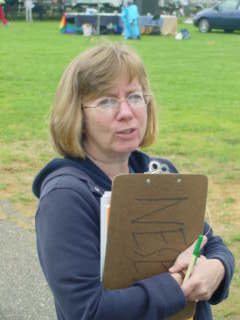 Barbara Gillett

---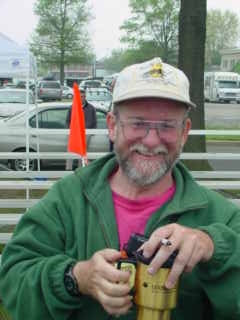 Drew Gillett

---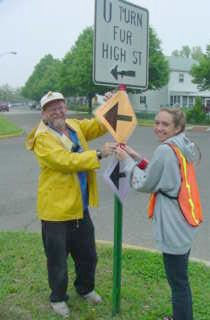 For as long as anyone can remember, Drew has marked the rally route with colored arrows. Here he is helped by a volunteer from one of the competing teams.

---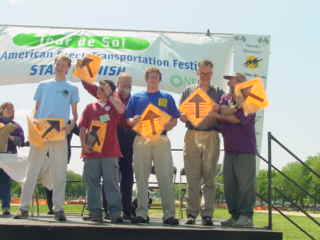 Drew and his team of path markers.

---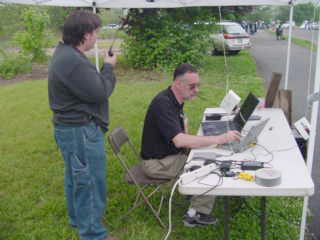 Mike Skelly, Jr. and Rob Wills at the acceleration testing area.

---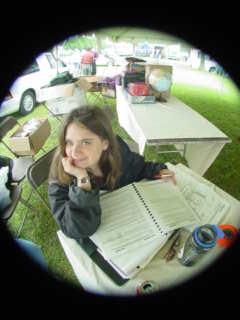 Anissa Sanborn

---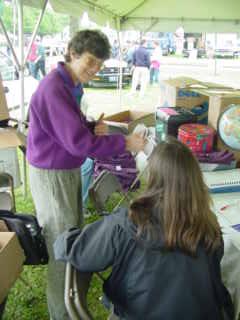 Nancy Hazard, Director of the Tour de Sol

---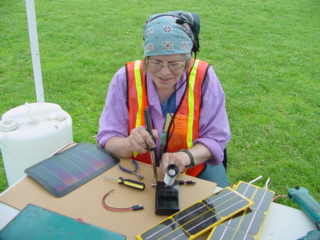 Gail Burrington

---
Solar living model home.

---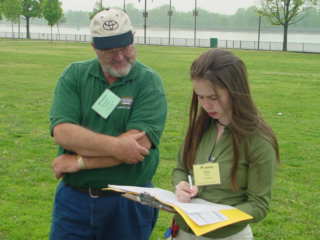 Bob Strattan and Kate Skelly

---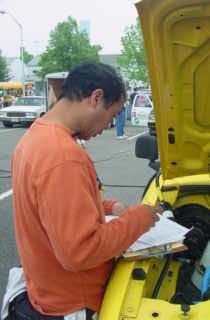 Spencer Quong

---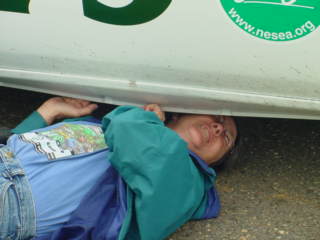 Janice Dauphinais -- getting the job done.

---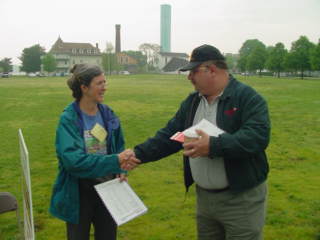 Janice giving out the good news. "You've passed tech testing!"

---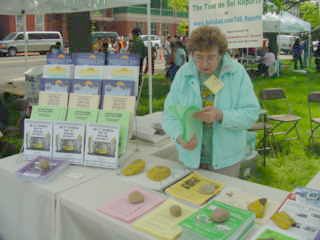 Priscilla Helwig

---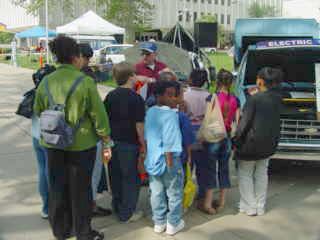 Giving a school tour.

---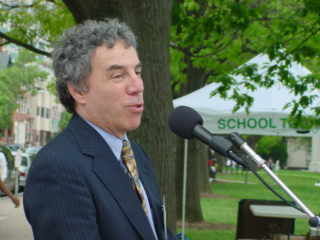 Warren Leon, Executive Director of NESEA

---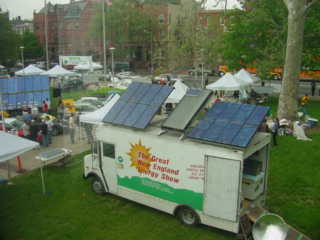 The Great New England Energy Show truck provides electricity for the sound system and other purposes. Solar panels on the roof charge batteries in the truck and inverters produce 120 Volt AC current for various loads.

---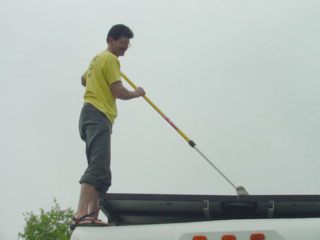 Mark Skinder, cleaning the solar cells on the Energy Show truck.

---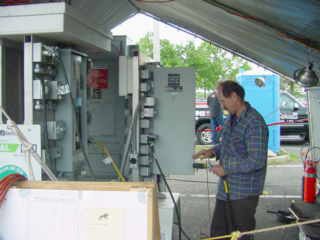 Steve Kurkoski, keeper of the charging trailer.

---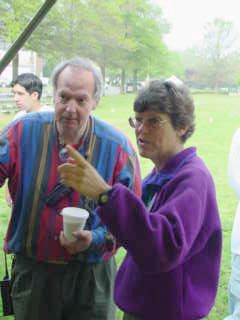 Ambrose Spencer and Nancy Hazard

---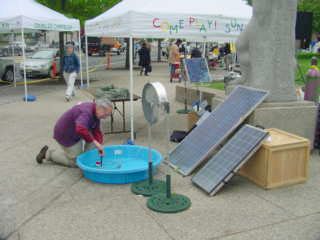 Ambrose Spencer set up his "solar toys". The plastic pool had a water fountain, and the round silver thing is a fan. He also set up a tug-of-war between students and a solar-powered electric winch. That was very popular.

---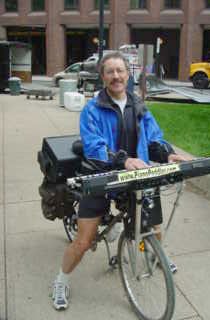 Eugene Beer, the PianoPeddler.

---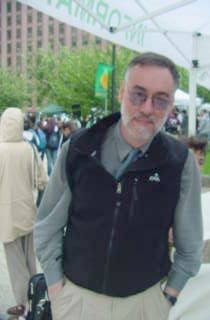 Rob Wills, Technical Director of the Tour de Sol

---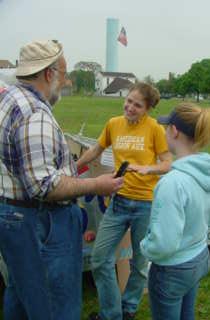 Mike Bianchi interviewing the Sunpacer team.

---